Faculty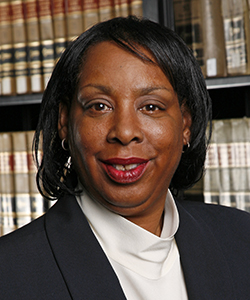 Dorothea A. Beane
Professor of Law and Co-Director, Institute for Caribbean Law and Policy
B.A., Drew University
J.D., Rutgers - The State University of New Jersey, Newark
Phone: 727-562-7853
Email: beane@law.stetson.edu
Office: Rm. 224 E (Gulfport)
Courses
Civil Procedure, Federal Government Litigation Internship, International Law Human Rights Seminar, Pre-Trial Practice, State Litigation Internship
Dorothea Beane is a professor of law at Stetson and recently was awarded the Stetson University College of Law Teaching Excellence Award. Professor Dorothea Beane began her career from 1977-81 as trial attorney for the United States Department of Justice, Civil Division, Torts Branch in Washington, D.C. After working briefly for the law firm of Robinson & Geraldo, P.A. in Washington D.C., she was appointed in 1983 as assistant United States attorney from the Middle District of Florida, serving as senior civil litigating attorney from 1985-90. Professor Beane's area of practice included personal injury, medical malpractice, bankruptcy law, regulatory enforcement and environmental law. She received the Attorney General's Special Achievement Award for Sustained Superior Performance of Duty in 1986.
Professor Beane is an associate in the American College of Legal Medicine and academic master of the Sarasota County American Inns of Court. At Stetson, Professor Beane teaches Federal Pre-Trial Practice, Civil Procedure, International Human Rights Law and The Law of International Tribunals. Professor Beane has worked extensively in The Hague on matters involving international criminal law and human rights.
She was the founder and director of Stetson University College of Law's Summer Abroad Program in The Hague, Netherlands. She received her bachelor's degree in history from Drew University and her J.D. from Rutgers - The State University of New Jersey, Newark. She has published numerous articles and been a guest lecturer and speaker at many events on the role of international tribunals.