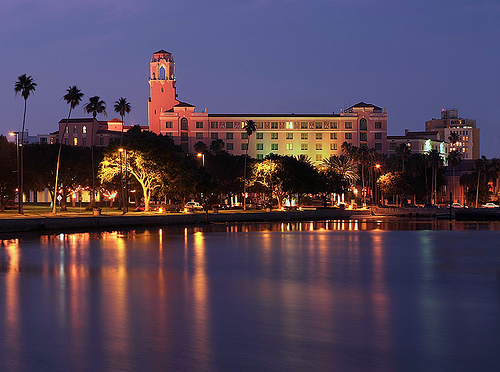 2018 National Conference on Special Needs Planning and Special Needs Trusts - Hotel Accommodations
The Vinoy Renaissance St. Petersburg Resort & Golf Club is an exquisitely restored Mediterranean Revival luxury resort hotel in St. Petersburg, Florida. A gem on the downtown waterfront, it blends historic charm and a rich past with modern luxuries and amenities.
Hotel reservations can be made through the link on your conference registration confirmation only. You will receive this link when you register for the event.
The Vinoy Stetson rate is sold out on particular nights, you may need to make two reservations.
Please read these instructions carefully to book a room at the Vinoy.

1. Check Stetson rate availability by clicking on the hotel link in your conference confirmation.
2. Check different dates and nights to see what is available. For example, if you put in Tuesday – Sunday it may say "None available" but if you put in just Tuesday night or just Saturday night, you may find a room.
3. If you book some nights at the Stetson rate and some at the Vinoy regular rate, you will not need to switch rooms. You will simply be billed two different room rates, your hotel bill will show which nights were billed at each price.
4. The Vinoy does have rooms available at the regular rate. You may call them or go online at any time to reserve your stay at the regular rate.
5. Other Hotels Downtown near The Vinoy and at the beach (do check the location in regards to the conference site).
https://www.stetson.edu/law/about/home/hotels.php