SNT - 2016 ARCHIVE
October 19-21, 2016
The Vinoy Renaissance St. Petersburg Resort & Golf Club
St. Petersburg, Florida

Celebrating 18 years, the National Conference on Special Needs Trusts and Special Needs Planning will provide an in-depth review of major issues presented in special needs planning and in the creation, administration and monitoring of special needs trusts. This year's conference features two pre-conference intensives, followed by the two-day national conference.
Pre-Conferences: Wednesday, October 19, 2016
Tax Intensive: This full-day program, with breakouts, will focus on the tax issues in special needs planning.
Pooled Trusts Intensive: This full-day intensive program, with breakouts, will focus on issues for pooled trusts administrators, attorneys and others who work with pooled trusts. Additionally, on Thursday, October 20, there will be three breakfast roundtable presentations. This is included in the registration for the Pooled Trusts Intensive.
National Conference | October 20–21, 2016
This year, the National Conference has a new format. The conference will start on Thursday morning with general sessions for everyone—regardless of experience level. The afternoon sessions will feature three tracks: basics, administration and advanced. Friday morning sessions are for all experience levels, and will include a presentation by Kenneth Brown from the Social Security Administration (via video conference). Lunch will feature keynote speaker Charlie Weis, a noted football coach who served as head coach for the Kansas Jayhawks, Notre Dame Fighting Irish, as well as an offensive coordinator for several NFL teams. Friday afternoon we will host breakout sessions, and conclude with a general session—The Update by Robert B. Fleming.
CLE Information
Stetson University College of Law does not pay for accreditation of CLE credits in states other than Florida. The Office of Professional Education will provide you with the materials you need to submit CLEs in your own state.
Application will be made to The Florida Bar for CLE credits. Although we only apply for CLE in the state of Florida, we will provide you with a certificate of attendance and a packet of materials so that you may apply for CLE in another state. Stetson University College of Law does not pay the application fee for CLE applications in states other than Florida.
If you have additional questions, please contact [email protected].
Agenda
Pre-Conference: Tax Intensive
Wednesday, Oct. 19, 2016
8:30-8:35 a.m.
Welcome and Introductions
8:35-9:30 a.m.
MAGI Overview & Filling out a 1041
MAGI, or Modified Adjusted Gross Income, is a critical component in determining tax liability. This session will cover the IRS Code sections dealing with MAGI. Professor Gershon will also review the 1041 form and walk the audience through the completion of one.
Richard Gershon
9:30-10:30 a.m.
Grantor Trust Rules
What is a grantor trust? What are the rules provided by the Internal Revenue Code that will help us draft grantor trusts? Why would we use a grantor trust? What advantages do grantor trusts provide for our clients?
Nell Graham Sale
10:30-10:45 a.m.
Break, visit with Sponsors and Exhibitors
10:45-11:45 a.m.
Qualified Settlement Fund (QSF), Qualified Disability Trusts and other Esoterica
Tax-driven acronyms abound – including in the land of SNTs. Among the particularly important candidates are QSFs and QDisTs. IRS rules governing these and other acronymic funds/trusts are important to consider in trust drafting and administration.
Robert B. Fleming
11:45 a.m. -12:30 p.m.
ACA Tax Issues – The Essentials
The Affordable Care Act includes comprehensive health insurance reforms with tax provisions that impact individuals, families, organizations, and others. This session will discuss the essential tax provisions of the ACA, the important responsibilities to help reduce the stress of filing, and practical information to avoid potential penalties.
Dean Christopher M. Pietruskiewicz
12:30-1:30 p.m.
Lunch
1:30-2:30 p.m.
IRA to SNTs
The Treasury Regulations dealing with payment of an IRA or other retirement plan to a Special Needs Trust or other accumulation trust are quite complex. This session will review the required minimum distribution rules for Inherited IRAs, explain the Treasury Regulations related to accumulation trusts and conduit trusts and offer helpful drafting tips to assure to separate share and look-through treatment for your Special Needs Trust that will the recipient of retirement plan distributions.
Dennis M. Sandoval
2:30-3:15 p.m.
Defining Income
This session will analyze SNT distributions for income tax purposes and public benefit purposes. Case examples will be reviewed.
Bradley J. Frigon
3:15-3:30 p.m.
Break, visit with Sponsors and Exhibitors
3:30-4:15 p.m. | Breakout Session 1
Third Party SNT as a Tax Planning Device
In addition to drafting trusts that will protect assets and benefits for our clients, there are income, capital gain, gift and estate tax issues that we should take into account when planning with SNTs. There are also ways to structure SNTs that will add additional benefits to our clients by taking advantage of tax considerations.
Nell Graham Sale
529 Plans and ABLE Accounts
The tax code allows for tax "breaks" for 529 plans and 529A (ABLE) plans. This session will explain the Tax Code provisions for both plans, how the plans are administered and how the IRS treats deposits into and distributions from these plans.
Richard Gershon
Powers of Appointment to get a Stepped Up Basis
Gifts of appreciated assets carry the donor's basis with them. This is true whether the gift is outright, to an irrevocable trust or to some other type of probate avoidance vehicle. Even though elder law attorneys and estate planning attorney specializing in special needs planning usually don't have to be concerned about avoiding estate tax for their clients, if is important that they understand what powers cause inclusion of gifted assets in the estate of the elder donor. Proper use of incomplete gifts and powers of appointment can lead to significant income tax savings on the eventual sale of appreciated assets, such as stocks, mutual funds and real estate, that have been transferred to trusts and other planning vehicles.
Dennis M. Sandoval
4:15-5 p.m. | Breakout Session 2
No Really, Does My Trust Need an EIN?
This is the most frequently asked tax question asked in a SNT practice. Really, hands down. Does the IRS require that the SNT have an employer identification number? Do you know the answer? You will after this session.
Robert B. Fleming
The SNT as an Employer: Tax Issues
What every trustee needs to know before paying care providers.
Bradley J. Frigon
To Create or Not Create a Grantor Trust. That is the Question…
There has been significant attention given to causing irrevocable trusts to be treated as grantortrusts or disregarded entities for income tax purposes. However, there are occasions where it would be useful to change a trust from grantor trusts status to non-grantor trust or to draft the trust as a non-grantor trust from its inception. This session will cover why it may be desirable to switch to non-grantor trust status or avoid grantor trust status from the beginning and offer drafting tips on how to achieve these goals.
Dennis M. Sandoval
5 p.m.
Adjourn
Pre-Conference: Pooled Trust Intensive
Wednesday, Oct. 19, 2016
8:15-8:30 a.m.
Welcome and Introductions

Rebecca Morgan
8:30-9:30 a.m.
The Annual Update
The Annual Update of Pooled Trusts and Public Benefits This not to be missed session will update the audience on the changes of how public benefits programs have affected pooled trust administration through the court decisions and agency policies, including the SSI trust review process.
Neal A. Winston
9:30-10:30 a.m.
Using Retained Funds
This panel discussion will explore various strategies on how to use the retained fund to align with the mission of your charitable organization. We will cover policies, eligibility requirements, type of requests, limitations, procedures, survey results from other pooled SNTs, marketing and more.
Megan Brand, Olivia Wong
10:30-10:45 a.m.
Break, visit with Sponsors and Exhibitors

10:45-11:35 a.m.
Using Creative Solutions When Making Distributions from SNTs
Sometimes the trustee needs to think outside the box when making distributions, whether because of the request, the amount in the SNT, the unique needs of the beneficiary or other factors. This session will use every day scenarios to illustrate how a trustee can apply creativity to fulfill requests while still following the POMS and the regulations and considering the beneficiary's disability and the family dynamics.
Nancy Sosa
11:35 a.m. -12:30 p.m.
Lunch
12:30-1:30 p.m. | Breakout Session 1
Leadership Topics: Managing People and Structuring Your Trust Personnel: What Works Well
Trust administrator duties expand beyond dealing with beneficiaries and issuing disbursements. This session will discuss the development of trust office staff and determining roles to meet operational needs, ensure controls are in place, and fiduciary duties are met.
Heidi J. Flatt
Fiduciary Concerns Associated with Purchase and Modification of Homes for Special Needs Beneficiaries
This session will address common concerns and issues that fiduciaries face when considering a home purchase for a SNT beneficiary. Discussion points will include how to set appropriate expectations, how to assert the Trustee's right to inspect and obligation to maintain and keep the home in good order as well as how to address contributions from non-beneficiary residents of a residence.
Tara Anne Pleat
1:40-2:40 p.m. | Breakout Session 2
Special Needs Trust Administrative Practices
This session will explore budgets, discretionary actions, case manager involvement, depletion scenarios, requests for funds that impact benefits, documentation requirements and state and court accounts.
William Lucius, Kerry Tedford-Coles
Managing Beneficiary Expectations – Beneficiary needs vs. Fiduciary Duties, Trustee Best Practices and Compliance Oversight
This presentation will incorporate the challenges facing fiduciaries when outsourcing duties such as investment management, case management, tax preparation and legal counsel while navigating the complexities of compliance since the passage of the Dodd-Frank Act. The materials and interactive discussion will assist fiduciaries in managing beneficiary expectations while simultaneously limiting your organization's liability.
Peter J. Wall
2:40-3 p.m.
Break, visit with Sponsors and Exhibitors
3-4 p.m. | Breakout Session 3
Non-Monetary Incentive for Non-Profit Employees
This session will look at ways that employers can support their employees through the use of non-monetary incentives. Flex time, working from home, and gifts and recognitions are just a few of the ways that employers can attract and retain outstanding employees. Come to this session to learn more and to bring your ideas on how to recognize your employees' performances.
Jacqueline Gayle-Kelly
Marketing the SNT/PSNT with the ABLE Act
ABLE Accounts are available at long last – and this session will explore how to educate your community about the ABLE Act as well as all options to save for a person with a disability. This session will also demonstrate how tying an ABLE Account with a Pooled Trust Account can be a useful combination to get the best of both worlds.
Stephen W. Dale
4:10-5:10 p.m. | Breakout Session 4
Risk Management
Gentry Barnett Byrnes and Paula Salinas
What Pooled SNT Administrators Need to Know About VA Benefits
We have heard about the importance of VA benefits for eligible individuals. But do you know the difference between compensation and pensions? Service connected and non-service connected disabilities? The criteria for aid and attendance and housebound benefits? Those attending this session will learn the intricacies of these programs from Stetson's very own Associate Dean and Director of Stetson's Veterans Law Institute, Michael Allen. Attendees will not only learn the information, they will be thoroughly entertained by a dynamic, entertaining and knowledgeable law professor. This is a not-to-be missed session!
Dean Michael P. Allen
5:10 p.m.
Adjourn
Continued on Thursday, October 20
7:15-8:15 a.m.
Breakfast Roundtables
Roundtables will consist of 30 minute presentations followed by 30 minutes of Q&A
Educating Referrers on the Realities of a PSNT
Stephen W. Dale, Peter J. Wall
A PSNT's Worst Nightmare and How to Avoid it Happening to Yours
A discussion on how preventative measures, strong procedures and an awareness of industry trends can help avoid disaster
Kerry Tedford-Coles
Media: When One Side Only Tells Half the Story
Matt Towery
2016 National Conference on Special Needs Trusts and Special Needs Planning
Thursday, Oct. 20, 2016
8:30-8:40 a.m.
Welcome and Announcements
Rebecca Morgan
8:40-9:45 a.m.
A Practical Approach to Special Needs Counseling
Is a special needs trust always the best option for handling money for a person who has special needs? What exactly is a special needs trust and if it is the best option, what type should it be? And if not, what other options are there? This presentation will cover the practical aspects of counseling a client who has these questions.
Craig C. Reaves
9:45-10 a.m.
Break, visit with Sponsors and Exhibitors
10-11 a.m.
Ethical Challenges in Acting As or Representing Fiduciaries
Lawyers and other professionals are often asked by their clients to act as trustees, executors, conservators, or other fiduciaries or to represent these fiduciaries. This presentation will explore the ethical considerations in agreeing to serve as a fiduciary as well as the duties owed to beneficiaries (if any) by lawyers who represent fiduciaries.
Mary F. Radford
11 a.m. – 12 p.m.
An Update on the POMS and other Hot Topics
POMS are taking on increasing importance in special needs planning. This session will cover the receive revisions to the POMS as well as significant changes to the POMS in the past eighteen months.
Robert B. Fleming, Neal A. Winston
12-1 p.m.
Lunch Presentation with John Ariale: ABLE in Action (Grand Vinoy Ballroom)

1:15-2:05 p.m. | Breakout Session 1
The Most Basic of SNT Presentation (Basics)
Are you new to SNTs? Is a SNT the best tool for the situation? If so , should it be a first party trust or a third party trust? Are there other kinds of SNTs? We will review the basics of SNTs and look at several systems tools for your budding SNT practice.
Jane Skelton
Common Problems and Practical Solutions in Special needs Trust Administration (Administrative)
This session will discuss the importance of setting beneficiary expectations, communication challenges with the beneficiary and other household members, the Trustee's oversight responsibilities, managing distributions consistent with the Trust terms and government benefit program rules, and the rules of communication with state and federal oversight agencies.
Tara Anne Pleat
What next? After Signing the SNT for a Young Adult on SSI, What Benefits Might the Beneficiary Receive that May Impact Trusts Administration? (Advanced)
This presentation will look at the impact of SSI, Childhood Disability Benefits, SSDI, federal employee benefits, ABLE, the AVA and more.
Blaine P. Brockman
2:15-3:05 p.m. | Breakout Session 2
Public Benefits Basics (Basics)
"Many years ago, Judge Friendly wrote "There has developed a degree of complexity in the Social Security Act and particularly the regulations which makes them almost unintelligible to the uninitiated. . . . Such unintelligibility is doubly unfortunate in the case of a statute dealing with the rights of poor people." Friedman v. Berger, 547 F.2d 724, 728 n. 7 (2 Cir. 1976) ("labyrinthine complexity") Things have not improved with the passage of time. This breakout session will provide a survey of public benefit programs under the Social Security Act: Medicaid, Medicare, Supplemental Security Income and Social Security Disability Income as they pertain to special needs planning.
Amos Goodall
Exercising Discretion - A Trustee's Guide to Best Practices and Pitfalls (Administrative)
When it comes time to make a discretionary distribution, all trustees must be prepared to answer to the beneficiary, a beneficiary's family, the Court and other parties. Trustees must balance the expectations and entitlement issues of a beneficiary's family, with the individual needs of the beneficiary. Even in cases where Court oversight is not required, a Trustee needs to be prepared to justify administrative expenses. This breakout session will provide a discussion of different discretionary distribution scenarios and provide practical recommendations for the trustee striving to make distributions that bring the greatest benefit to the beneficiary.
Elizabeth N. Rollings
Trusts in Minor Chords: Using Lesser Known Trusts In Perfect harmony In Your Practice (Advanced)
An overview of Qualified Disability Trusts, Qualified Settlement Trusts, Sole Benefit trusts and how they fit into your practice. Presentation will include fact patterns and how to use these trusts to complement your SNT practice."
Bryn Poland
3:05-3:15 p.m.
Break, visit with Sponsors and Exhibitors
3:15-4:05 p.m. | Breakout Session 3
Drafting Basics for SNTs (Basics)
Much emphasis is given to drafting the perfect statutory self-settled special needs trust. But there are potentially thousands more third-party special needs trusts being drafted yearly. The presentation will focus on best practices for drafting third party testamentary SNTs, inter vivos SNTs including the "for sole benefit" trust for a disabled child of a Medicaid applicant.
Patty F. Sitchler
Defusing Dangerous Situations when Working with Beneficiaries with Mental Health Problems (Administrative)
Working with a population with mental health challenges and dealing with difficult behaviors puts any service provider, be they attorney, trust officer, or support staff at risk of dealing with a potentially dangerous situation. Through this process we will learn how to maintain your safety and the safety of your clients, identify potential risks, prevent future crisis events, handle immediate danger, and re-establish a working relationship with your client after the behavioral episode.
Robert Pierce
Medicare Set Asides in Special Needs Planning (Advanced)
This presentation will discuss the requirements of the Medicare Secondary Payer Act, including the use of Medicare Set Aside Accounts, in the context of special needs planning for disabled beneficiaries of personal injury settlements. A practical nuts and bolts approach will be utilized including drafting tips.
Susan K. Tomita
4:15-5:05 p.m. | Breakout Session 4
Bet You Didn't Know This About SSA (Basics)
As Baby Boomers age and an unprecedented number of Americans enter their most disability-prone years, it is more important than ever for SSA to collaborate with aging and disability professionals. Come learn about the critical role Social Security plays in the economic well-being of older people and people with disabilities. SSA also offers more than just retirement and disability benefits. We will discuss other SSA programs such as Representative Payees, Medicare LIS, and initiatives to prevent fraud and protect beneficiaries from financial exploitation.
Ben Belton
Caregiver and Companions: Navigating the Complexities of Employment Law as a Fiduciary (Administrative)
When a fiduciary pays someone to provide services to his or her client, it is likely that an employment relationship is created. This means that there is not only a duty to process payroll, accurately withhold and report taxes, and comply with wage and hour laws, but also significant potential liability against the trust assets. This session will explore the proper classification of caregivers, when overtime payment is required, and other red flags you should know about before paying someone from trust assets.
Sharon Novak
Where the Rubber Meets the Road…Engaging your Local Public Housing Authority (Advanced)
This session will examine how PHAs work, their administrative rules, advocacy strategies, how to conduct appeals and more.
Blaine P. Brockman, Dennis S. Guest
5:05 p.m.
Adjourn
5:15-6:30 p.m.
Reception sponsored by the Renaissance Vinoy St. Petersburg Resort and Golf Club
2016 National Conference on Special Needs Trusts and Special Needs Planning
Friday, Oct. 21, 2016
8:30-8:40 a.m.
Welcome and Announcements
Rebecca Morgan
8:40-9:50 a.m.
Social Security Administration
This popular session by videoconference from Baltimore will provide direct contact with the individual(s) who implement SSI policy and write the rules for the local offices. This past year has been busy for SSI, and you will see an interactive presentation that will try to answer the difficult questions and give you insight into how policy is created and carried out.
Ken Brown (Via video conference)
9:50-10 a.m.
Break, visit with Sponsors and Exhibitors
10-11 a.m.
Panel: Do You Ever Wonder What To Do If?
This panel of experienced special needs planners will share their expertise and practice tips on staying abreast of the SSA guidance, POMS, and state agency requirements.
Neal A. Winston
11 a.m. -12 p.m.
Low-Tech and High-Tech Methods to Marketing Your Special Needs Planning Practice
Marketing your practice has changed with technology driving the changes. Social media marketing and technology in general not only have changed the way we practice but how we market to others. This session will cover technology and social media as they apply to the practice of law. But the presenters won't stop there. They will also cover how to market your special needs planning practice, whether through high-tech or low-tech methods. Come learn how to get the word out about what you do.
Greg W. Coleman, Janet L. Lowder
12-1 p.m.
Lunch Presentation with Coach Charlie Weis
Residential Living for People with Different Abilities (Grand Vinoy Ballroom)
Hannah and Friends, a residential community for people with different abilities, was founded by Coach Charlie Weis and his wife, Maura, in honor of their daughter, Hannah. The biggest problem facing parents who have a child with special needs is where will their child live when they are no longer able to take care of them. Maura and Charlie are helping families solve this problem.
1:15-2:05 p.m. | Breakout Session 1
Think Before You Spend, So You Don't Get Sued… (Administrative)
Complaints filed against Special Needs Trustees are on the rise across the country. This presentation will present the details of a real life lawsuit – the complaint, the facts, the defense strategy and the "best practice recommendations" that will help the special needs trustee avoid future litigation from a beneficiary or their family members.
Harrison Bergman, Ann Koerner
Realizing the Full Value of ABLE: A Legislative Update and The ABLE Alliance for Financial Empowerment. (Advanced)
Since being signed into law in 2014, a great deal has happened regarding this new savings tool. Ohio had the first ABLE accounts (STABLE) become available just a few months ago. Despite all the activity, many questions remain on how to use these accounts, when they could benefit persons with disabilities, and when is the right time to incorporate them in one's overall financial planning portfolio. A coalition of stakeholders has formed the ABLE Alliance for Financial Empowerment and work has already begun to improve the legislation. This session will provide an update on ABLE legislation, explain the Alliance, and provide insights on what we've learned from the Ohio ABLE accounts.
John Ariale
Reverse Mortgages-Ins, Outs, Good, Bad and Then Some (Basics)
Stuart D. Zimring
2:15-3:05 p.m. | Breakout Session 2
Grantor Trust Rules (Basics)
When a trust is considered a grantor trust, there are specific IRS provisions that apply to the trust. These provisions, known as the grantor trust rules, are particularly important in a special needs planning practice. This basic level session will walk through the definition of a grantor trust, explain the grantor trust rules and illustrate how those rules apply when planning for a client with special needs.
Robert B. Fleming
Crowdfunding in 2016 (Advanced)
Building on last year's presentation on crowdfunding for SNTs, this session will present an update on what is new in crowdfunding in 2016 and what special needs planners need to know. Helpful individuals continue to turn to social media and the internet with pleas for monetary support for causes or individuals. These include those, or their families, who are applying for or receiving public benefits. We all know that special care must be taken in cases such as these, because if these donations are not handled properly, they could unintentionally affect the beneficiary's eligibility for or receipt of public benefits. This session will include an update on crowdfunding mechanisms, more on social media sites, and how to incorporate these donations into special needs planning.
Mary Alice Jackson
What Trustees Need to Know about Supported Decision-Making (Administrative)
Patricia F. Sitchler
3:15-4:05 p.m. | Breakout Session 3
Practice Basics For Attorneys New to Special needs Planning: Client Concerns, Client Interaction, Marketing the Practice (Basics)
This session will help those new to the practice area of special needs planning gain knowledge in three critical areas: (1) Client concerns: what are the top concerns clients will have and how can you respond most effectively to them. (2) What do you need to know about your client interactions (such as who is your client and other ethical concerns), and finally (3) how to market your practice both to prospective clients, to other attorneys, and to other professionals in the special needs community.
Barbara S. Hughes
The Spiritual Art of Being a Special Needs Counselor (Advanced)
A spiritual connection is often essential to the well-being of a family caring for someone with a disability. As counsellors we can learn from our clients' faith, improve our communications skills by using spiritual tools, and enhance relationships by allowing beliefs to join the conference room conversation. If we are skilled both in knowledge and communication, we can help bring order from the chaos in their lives. Together we will explore these issues and some techniques that merge spirituality into the legal issues and make us better counsellors.
Evan J. Krame
The DeCambre decision and Your Local Housing Authority (Administrative)
In this session, Ron Landsman, one of the authors of the amicus brief to the 1st Circuit Court of Appeals, will explain the 1st Circuit's opinion in DeCambre and offer tips on working with your local housing authority to encourage its application.
Ron M. Landsman
4:05-4:15 p.m.
Break, visit with Sponsors and Exhibitors
4:15-5 p.m.
The Update
Robert Fleming
5 p.m.
Adjourn
Speakers
John Ariale
Principal
Cloakroom Advisors
Washington, D.C.
Michael P. Allen
Associate Dean for Academic Affairs and Professor of Law
Stetson University College of Law
St. Petersburg, Florida
www.stetson.edu/law
Ben Belton
Senior Advisor
Social Security Administration
Baltimore, Maryland
www.ssa.gov
Harrison T. Bergman
Attorney at Law
Bergman & Jacobs P.A.
Hollywood, Florida
Megan Brand
Executive Director
Colorado Fund for People with Disabilities
Denver, Colorado
www.cfpdtrust.org
Blaine P. Brockman
Attorney at Law
Hickman & Lowder Co. LPA
Dublin, Ohio
www.hickman-lowder.com
Kenneth Brown
Team Leader
Social Security Administration
Baltimore, Maryland
www.ssa.gov
Gentry Byrnes
Chief Fiduciary Officer
Raymond James Trust N.A.
St. Petersburg, Florida
www.raymondjames.com
Gregory W. Coleman
Attorney at Law
Critton, Luttier & Coleman, LLP
West Palm Beach, Florida
www.lawclc.com
Stephen W. Dale
Attorney at Law
The Dale Law Firm, PC
Pacheco, California
Heidi J. Flatt, CPA, CGMA
Chief Operating Officer, Trust Services
NYSARC, Inc.
Latham, New York
Robert B. Fleming, CELA
Attorney at Law
Fleming & Curti, PLC
Tucson, Arizona
www.flemingandcurti.com
Bradley J. Frigon, LLM (Tax), CELA
Attorney at Law
Law Offices of Bradley J. Frigon
Englewood, Colorado
www.bjFloridaaw.com
Jacqueline Gayle-Kelly
Senior Corporate Counsel
Transitions Optical Inc.
St. Petersburg, Florida
www.transitions.com
Richard Gershon
Professor of Law
The University of Mississippi School of Law
Oxford, Mississippi
law.olemiss.edu
H. Amos Goodall, Jr.
Attorney at Law
Steinbacher Goodall & Yurchak
State College, Pennsylvania
www.centrelaw.com
Dennis S. Guest
D.S. Guest Consulting LLC
Columbus, Ohio

Barbara S. Hughes
Attorney at Law
Hill, Glowacki, Jaeger, & Hughes, LLP
Madison, Wisconsin
www.hill-law-firm.com
Mary Alice Jackson
Attorney at Law
Mary Alice Jackson, PC
Austin, Texas
www.majackson.com
Ann Koerner, RN, BSN, CRRN
President
National Care Advisors
Powell, Ohio
www.nationalcareadvisors.com
Evan J. Krame
Attorney at Law
Law Offices of Krame and Biggin
Rockville, Maryland
www.kramelaw.com
Ron M. Landsman
Attorney at Law
Ron M. Landsman, P.A.
Rockville, Maryland
Janet L. Lowder, CELA
Attorney at Law
Hickman & Lowder Co. LPA
Cleveland, Ohio
www.hickman-lowder.com
William D. Lucius
Attorney at Law
Raymond James Trust N.A.
Tampa, Florida
www.raymondjames.com
Sharon Novak, JD, SPHR
Employment Counsel
TEAM Risk Management Strategies, LLC
LaMesa Californai
www.team-risk.com
Robert Pierce, CCM
Office Manager
Law Office of Christina Lesher, P.C.
Houston, Texas
www.lawlesher.com
Dean Christopher M. Pietruszkiewicz
Dean and Professor of Law
Stetson University College of Law
St. Petersburg, Florida
Tara Anne Pleat
Attorney at Law
Wilcenski & Pleat PLLC
Clifton Park, New York
Bryn Poland
Associate Attorney
Law Office of Pi-Yi Mayo
Baytown, Texas
www.pi-yimayo.com
Mary F. Radford
Professor of Law
Georgia State University College of Law
Atlanta, Georgia
law.gsu.edu
Craig C. Reaves, CELA
Attorney at Law
Reaves Law Firm, P.C.
Kansas City, Missouri
www.elderlawanswers.com
Elizabeth N. Rollings
Attorney at Law
Fleming & Curti, PLC
Tucson, Arizona
www.Flemingandcurti.com
Nell Graham Sale
Attorney at Law
Pregenzer, Baysinger, Wideman & Sale
Albuquerque, New Mexico
www.pbwslaw.com
Paula J. Salinas
Attorney at Law
Law office of Paula J. Salinas
Austin, Texas
Dennis M. Sandoval, J.D., L.L.M. (Tax), CELA, AEP
Attorney at Law
Dennis M. Sandoval, A Professional Law Corp.
Riverside, California
Patricia F. Sitchler
Attorney at Law
The Law Office of Patricia Floridaora Sitchler
La Vernia, Texas
www.patriciasitchler.com
Jane Skelton
Attorney at Law
Maine Elder Law Firm
Bangor, Maine
www.maineelderlaw.com
Nancy Sosa, SVP
Central Texas Branch Manager, Trust Services
Cadence Trust
Austin, Texas
Kerry Tedford-Coles
Executive Director
Plan of Connecticut
Hartford, Connecticut
www.planofct.org
Susan K. Tomita
Attorney at Law
Law Office of Susan K. Tomita
Albuquerque, New Mexico
Matthew Towery
Chairman
Insider Advantage
Atlanta, Georgia
www.insideradvantage.com
Peter J. Wall
Vice President, Trust Officer
Colorado State Bank and Trust
Denver, Colorado
www.csbt.com
Coach Charlie Weis
Vice Chair & Managing Director
of the Private Equity Division, Boston Holding
Hanna & Friends
South Bend, Indiana
https://www.hannahandfriends.org/
Neal A. Winston
Attorney at Law
Winston Law Group, LLC
Somerville, Massachusetts
www.winstonlg.com
Olivia Wong
Executive Director
WisPACT (Wisconsin Pooled & Community Trust Inc.)
Madison, Wisconsin
www.wispact.org
Stuart D. Zimring
Attorney at Law
Law Offices of Stuart D. Zimring
Encino, CA
www.elderlawla.com/stuart-d-zimring
Sponsors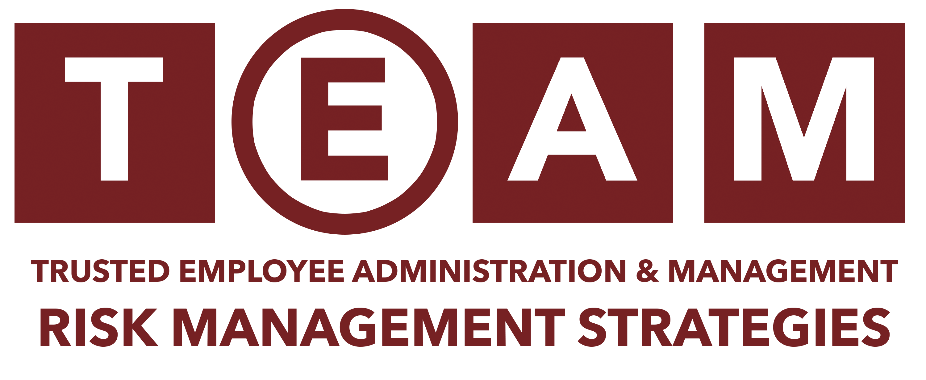 Wireless Sponsor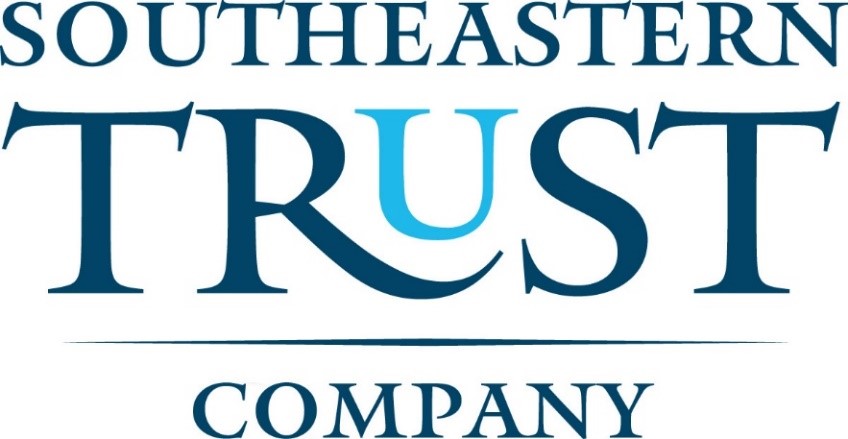 Name Badge Sponsor


Registration and Conference Bag Sponsor

Wednesday Lunch Sponsor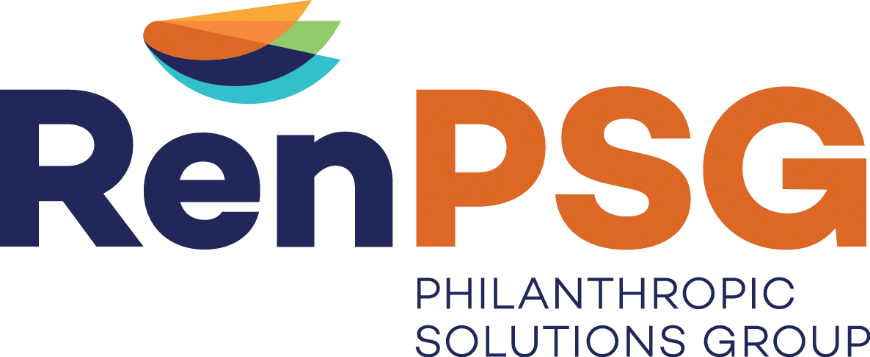 Thursday Lunch Sponsor

Friday's Lunch Sponsor

Wednesday's Break Sponsor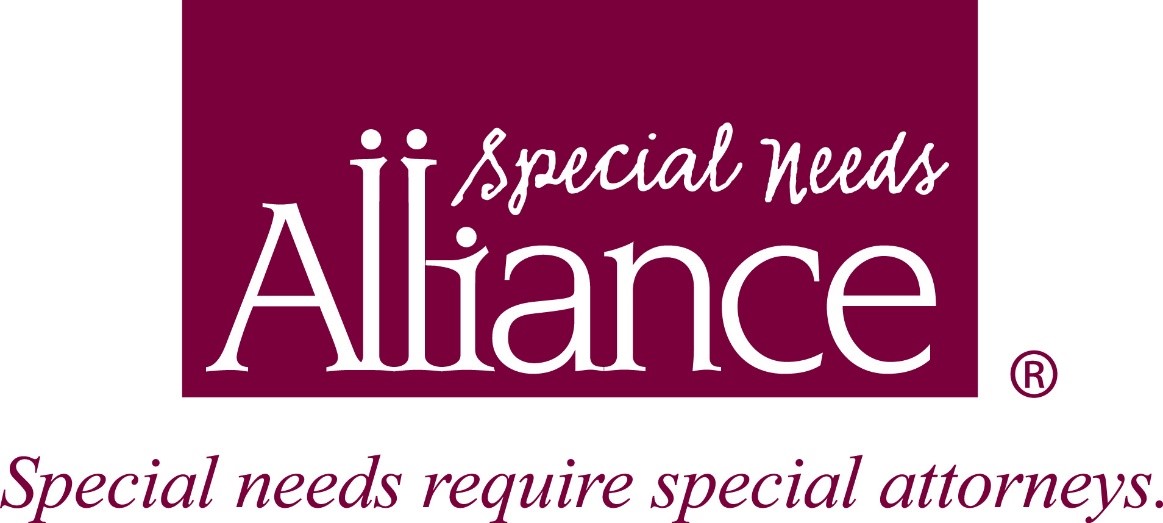 Thursday's Break Sponsor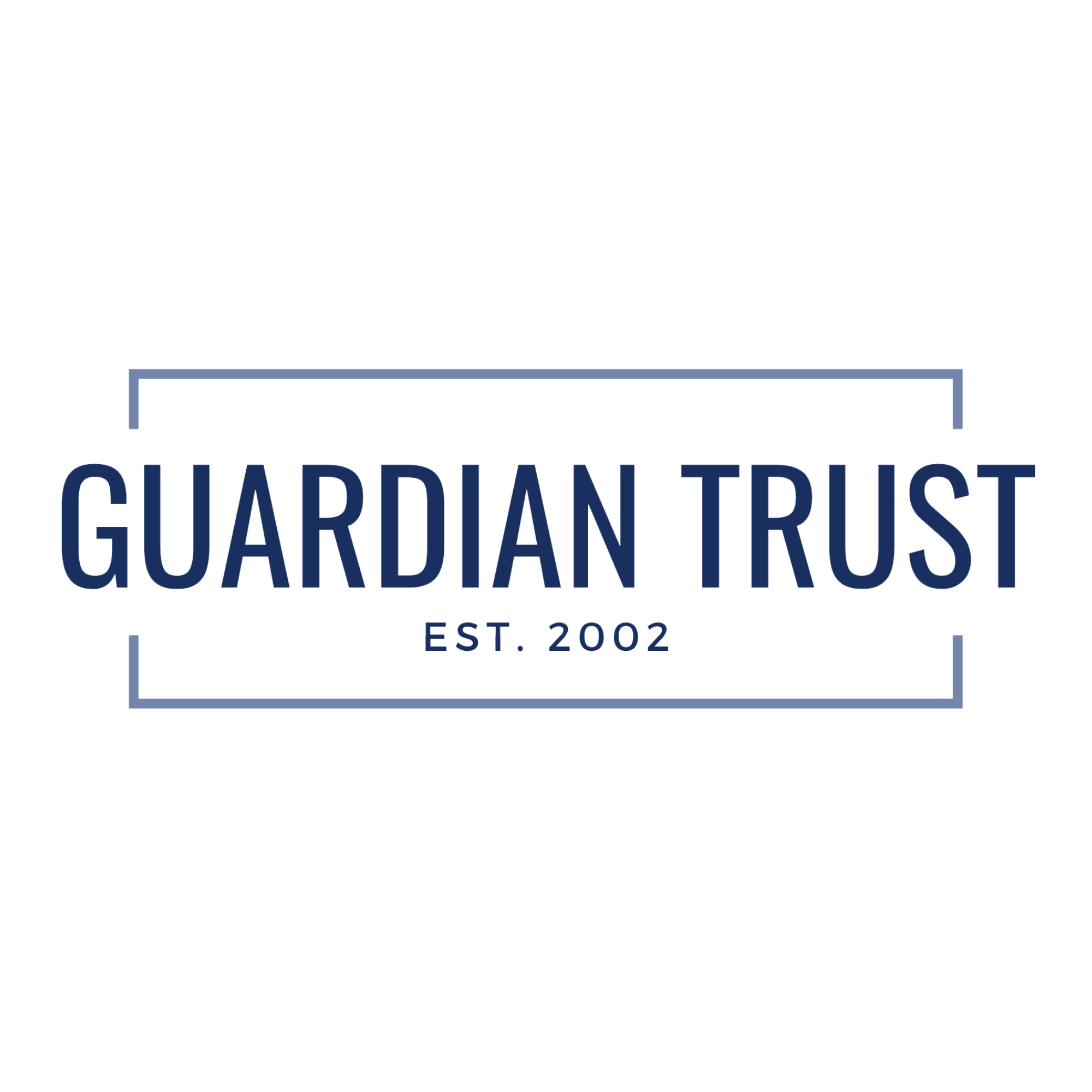 Friday's Break Sponsor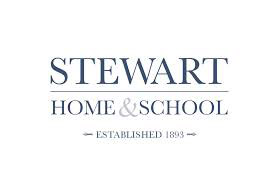 Wednesday's Breakfast Sponsor

Thursday's Breakfast Sponsor

Friday's Breakfast Sponsor
Exhibitors
Academy of Special Needs Planners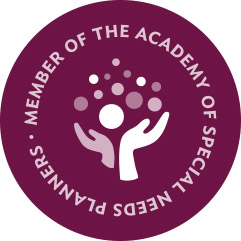 Bok Financial

Care Bridge International, Inc.

The Centers

Colvent Group Inc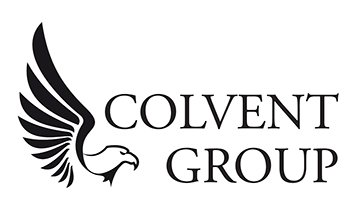 Commonwealth Community Trust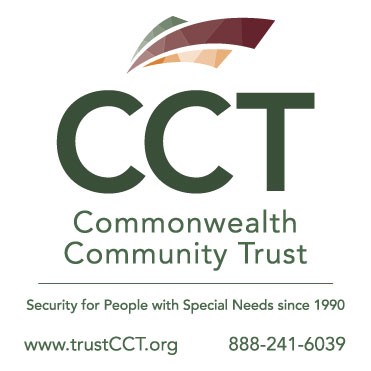 Family Network on Disabilities Trust Services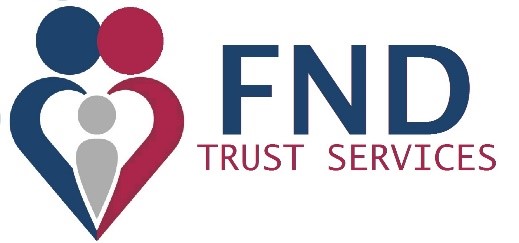 GT Independence


Good Shepherd Fund

HWA International, Inc.

Key Private Bank

Krause Financial Services

Life Enrichment Trust, Inc.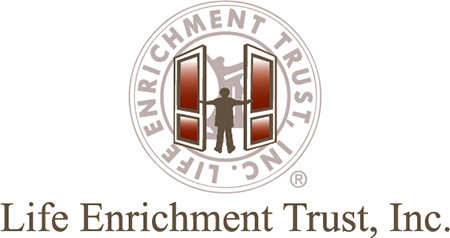 Medivest
Members Trust Company

Mobility Support Systems
www.MobilitySupportSystems.com
National Academy of Elder law Attorneys, Inc.

National Care Advisors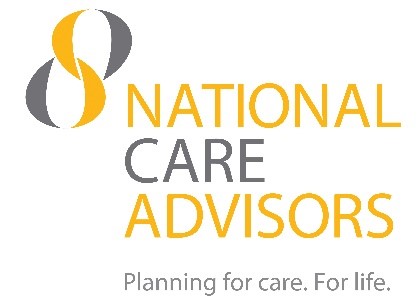 Premier Software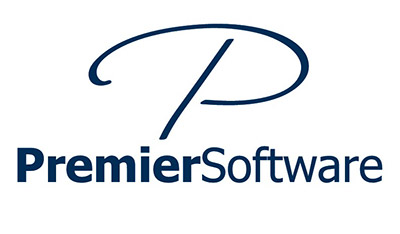 Stephen's Place

True Link Financial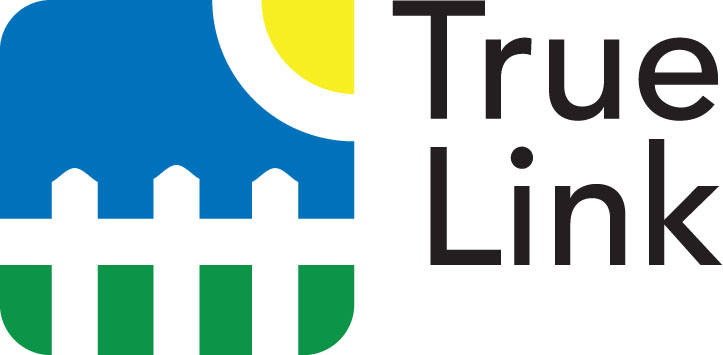 Wells Fargo Special Needs Trust Services