Webinar: 2018 Fundamentals of Special Needs Trusts Administration
Friday, April 27, 2018
1 - 5 p.m. EDT
Stetson University College of Law
This webinar will address challenging administrative issues faced by trustees, attorneys, financial planners and others involved in Special Needs Trust administration.
Highlights of 2018 Fundamentals of Special Needs Trusts Administration Webinar:
Learn how to respond to beneficiaries who attempt to trick the trust into making wrongful disbursements
Identify the specific changes to the tax code that affect your SNT
Understand the different programs and assistance available when a disaster strikes, and how to recover from the disaster
Determine the parameters of when to call 911 when dealing with a beneficiary whose behavior has escalated to a dangerous level
The webinar will also feature a closing Q&A session with the days speakers. Participants are encouraged to submit questions ahead of time. The cost to participate in the webinar is $150.



Login information will be sent to registered webcasters two days before the webinar using the email address provided on your registration. If you plan to watch the webinar at work, please confirm with your IT department that there will not be a firewall problem in accessing the webinar. The webinar will be broadcast via Ustream. For those watching on a mobile device, please download the Ustream app.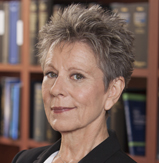 Center for Excellence in Elder Law
The Center for Excellence in Elder Law was established to meet the increasing need for legal education and research in the field of law and aging. The center provides legal education to law students, attorneys, and judges in the field of elder and special needs law and produces scholarly research and writing on issues impacting those who are older and/or have special needs.
Online LL.M. in Elder Law
Students who wish to focus their studies on elder law can enroll in Stetson Law's Online LL.M. in Elder Law program (application due by July 1), which offers the convenience of 24-hour access to academic courses. For more information, please contact us at elderlaw@law.stetson.edu or 727-562-7393.