Webinar: 2019 Fundamentals of Special Needs Trusts Administration
Friday, April 26, 2019
1 - 5 p.m. EDT


This webinar will address challenging administrative issues faced by trustees, attorneys, financial planners and others involved in Special Needs Trust administration.
2019 Fundamentals of Special Needs Trusts Administration Webinar attendees will:
Learn about the current status of marijuana legalization and how trustees pay for the purchases of marijuana
Gain ideas on training trustees
Examine ways to facilitate trustees and guardians working together effectively
Consider the ethics in decision-making
The cost to participate in the webinar is $175.


Login information will be sent to registered webcasters two days before the webinar using the email address provided on your registration. If you plan to watch the webinar at work, please confirm with your IT department that there will not be a firewall problem in accessing the webinar. The webinar will be broadcast via Ustream. For those watching on a mobile device, please download the Ustream app.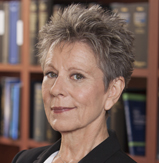 Center for Excellence in Elder Law
The Center for Excellence in Elder Law was established to meet the increasing need for legal education and research in the field of law and aging. The center provides legal education to law students, attorneys, and judges in the field of elder and special needs law and produces scholarly research and writing on issues impacting those who are older and/or have special needs.
Online LL.M. in Elder Law
Students who wish to focus their studies on elder law can enroll in Stetson Law's Online LL.M. in Elder Law program (application due by July 1), which offers the convenience of 24-hour access to academic courses. For more information, please contact us at elderlaw@law.stetson.edu or 727-562-7393.