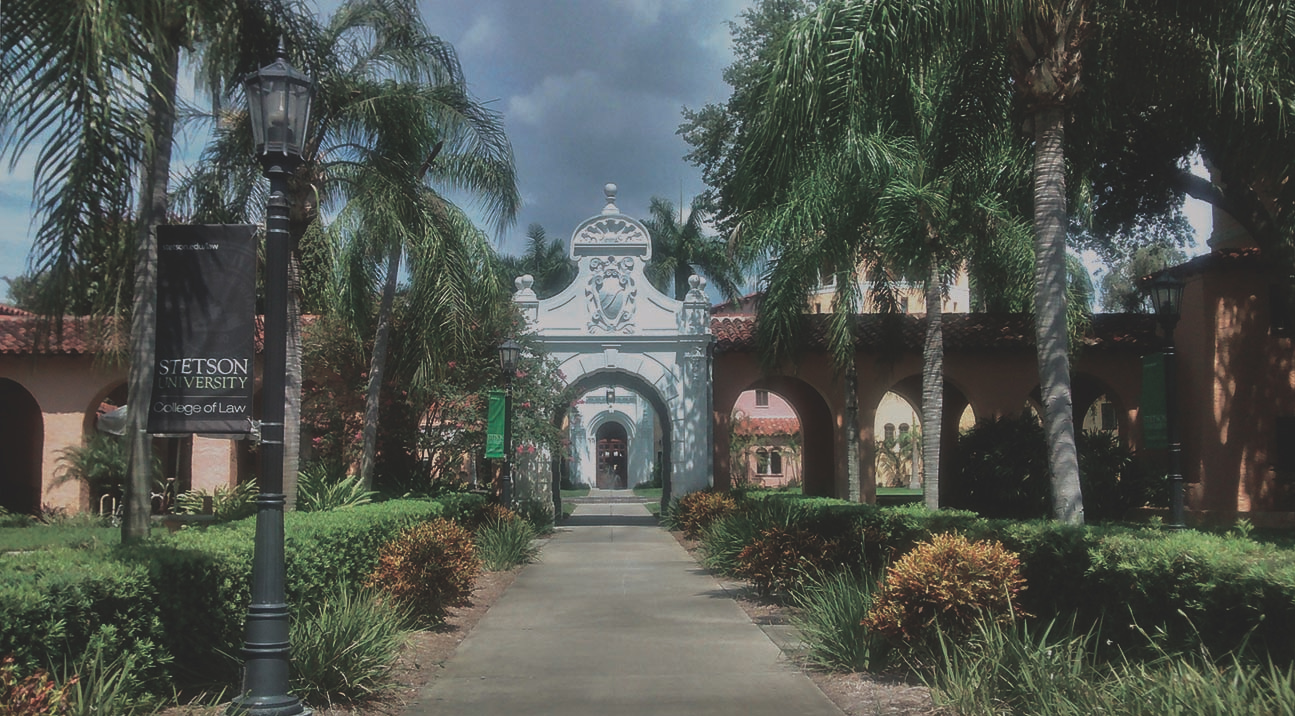 EATS 2022
Educating Advocacy Teachers Conference
Advancing Advocacy Teaching Through Collaboration, Innovation and Technology
June 13 - 15, 2022
The Conference will be held at Stetson Law in-person.
The Educating Advocacy Teachers (EATS) Conference has been hosted by Stetson Law for almost two decades and is well-known in the Advocacy community as being a truly dynamic and collaborative experience. The unique conference invites educators from around the country to share their experiences, while facilitating the exploration of new teaching techniques and technology in this specialized area. The 2022 conference will be comprised of various panels, workshops, and breakout sessions that promote small group discussion and interaction based on trending topics identified by the national trial advocacy community.
EATS is also a celebration of achievement in advocacy teaching. At the 2022 Conference, we will celebrate the recipients of the Advocacy Writing Competition Award, Edward D. Ohlbaum Professionalism Award, Lifetime Achievement Award, and Cornerstone Award.
Group Rates Available!
The deadline for in-person registration is June 3rd. Rooms have been blocked at the Courtyard St. Petersburg Downtown from June 12 to 16, 2022. The rate is $179 per night. Please use this link - Book your group rate for Stetson Law – to book your rooms. You will not need a code if you use this link. Book soon as the block is filling up quickly!
The deadline for online registration is June 9th by 5:00 pm. For administrative purposes, the price is the same for online and in-person attendance. EATS has always been an interactive conference and we are planning EATS 2022 as an in-person experience; however, we want to facilitate those who need to attend remotely. All sessions will be recorded, and some sessions will be live-streamed for online participants to watch in real-time.
---
**NITA is offering a FREE, one-day Advocacy Teachers Training on Thursday, June 16th for those attending EATS!**
---
---
Schedule
Monday, June 13, 2022
Welcome and Conference Logistics
All Group Session
Advocacy Programs and the Bar Exam
All Group Session
Competition Ethics
Breakout One
Reimagining Evidence
Breakout Two
Dealing With Drama
All Group Session
NALAE Moving Forward
Happy Hour(s) at the Beach
Caddy's Gulfport
Tuesday, June 14, 2022
Running/Walking/Sun Salutations on the Beach at the Don Cesar Beach House Suites
Breakfast and Socializing

Writer's Corner (casual discussion)
Publishing with NITA and tips for shopping articles

Tufte Diagrams (student work on display)
Tufte's principles used to develop case theories and tell compelling stories

Trial Pro Exhibition (demonstrative)
On-demand Evidence Simulation Platform
All Group Session
PERSUASION: How to do it, how to teach it!
Breakout One
Grades in Experiential Courses and Team Credits
Breakout Two
Coaches Training Programs and Policies
All Group Session
U.S. News Rankings
All Group Session
Teaching and Trigger Warnings
All Group Session
Improv as a Teaching Tool
5:30 – 7:30 p.m. Award Reception and Dinner
(on campus)
Wednesday, June 15, 2022
Running/Walking/Sun Salutations on the Beach at the Don Cesar Beach House Suites
Breakfast and Socializing

Career Corner (casual discussion)

Tufte Diagrams (student work on display)
Tufte's principles used to develop case theories and tell compelling stories

Trial Pro Exhibition (demonstrative)
On-demand Evidence Simulation Platform

All Group Session
Unique Competition Models
Breakout One
From Whining to Winning
Breakout Two
Courses and Programs on Technology-Related Advocacy Skills
Lunch

Annual Writing Competition Winner: Vania M. Smith

Discussion of her article:
Advocacy Competitions or Courtroom Cosplay? The Case for Rejecting Theatrics and Rewarding Authenticity at Law School Mock Trial Competitions
Breakout One
Hands-on Presentation Technology Workshop
Breakout Two
Creating Advanced Advocacy and Specialized Courses
All Group Session
Skill Drilling: Interactive speed rounds on creative skill drills
Farewell to some; to others, see you tomorrow at the NITA Teacher Training!
Award Nominations
Please select the button below and complete the form for your nomination. The deadline to submit nominations is April 1, 2022.
Awards
Lifetime Achievement Award for Excellence in Teaching Advocacy
This award is presented to recognize those who have fundamentally changed the way in which the world approaches the teaching of advocacy. The recipient has demonstrated a distinct commitment and dedication to improving teaching methodology in the area of advocacy and advancing the standard of excellence.
---
Edward D. Ohlbaum Professionalism Award
This award was created to pay forward the dedication and commitment our good friend Professor Edward Ohlbaum displayed, throughout his career, to the ethical teaching of an entire generation of advocates. The purpose of this award is to honor an individual whose life, teaching, and coaching display sterling character and unquestioned integrity, coupled with ongoing dedication to the highest standards of the legal profession and the rule of law.
---
Cornerstone Award
The Cornerstone Award recognizes exceptional members of the advocacy teaching community who work tirelessly to create learning opportunities across the profession. The recipients of the Cornerstone Award are recognized for their unwavering commitment to protecting the right to trial by jury, development of training opportunities for trial lawyers, and support of the profession in both word and deed.
What Participants Have Said About Our Conference
"Anyone interested in teaching advocates should try this out. It's important to protecting our profession and developing it along the path it needs to travel. EATS is really that important. It's been an eye-opener for me, reconnecting with the trial advocacy community. I'm going to be encouraging a number of people at my school to attend in the future."
- Lawrence Mann, Director of Practical Skills, Wayne State University Law School
"It's the only opportunity I've ever seen to get together with other people who do what you do and love it. We all just want to get better. Collaborating with these people creates new ideas that make you a better version of the teacher you already are."
- KellyAnne Holohan, Adjunct Professor, Fordham University School of Law
"EATS is in the vanguard of the legal profession. It teaches law professors to look to the future and to share all their work with other law professors. It's gaining in strength and popularity year to year and is an example of what every law school needs."
- Gillian More, Retired High Court Prosecutor Scotland
"It was great to network with teachers and coaches in the trial advocacy community in an environment, like this, that doesn't involve competition or anything formal. The free exchange of ideas was invigorating and already changed the way I coach mock trial teams."
- Mike Rasmussen, Adjunct Professor, Cumberland School of Law
"EATS is a very important thing to attend if you care about the way advocacy is taught. These are the folks who are on the cutting edge of the advocacy teaching profession. I always come away with a brand new, excellent idea for teaching my class."
- Honorable Robert McGahey, Jr., Denver District Court
CLE Information
Stetson University College of Law will apply for CLE in the state of Florida. Additionally, we will provide attendees with a certificate of attendance and a packet of materials so that you may apply for CLE in states other than Florida. Generally, Stetson University College of Law does not pay the application fee for CLE applications in states other than Florida. However, if your state requires a sponsor to file on behalf of the attorney, we may offer to seek accreditation in that state upon your request. While we cannot guarantee we will file in those states, we will do our best to accommodate requests of that nature.
Vendors
We will continue our practice of inviting vendors to update you on the latest developments in advocacy-related products and teaching materials.