National Hispanic Heritage Month 2022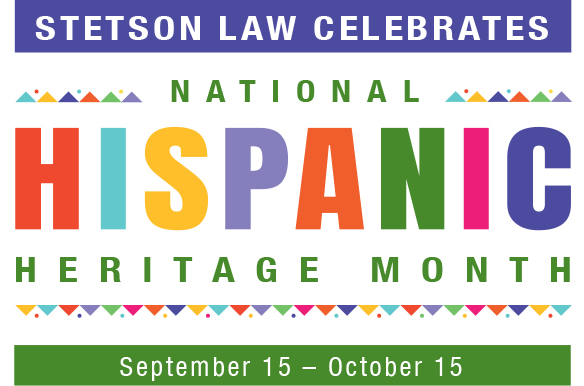 Hispanic Heritage Month is celebrated in the United States from September 15 to October 15. In addition to commemorating the independence of multiple Latin American countries, Hispanic Heritage Month honors the diversity of cultures and histories throughout Hispanic and Latinx communities.
As a community of learners and advocates for justice and equality, Stetson University College of Law is honored to provide students, faculty, and staff with a resource to learn from and celebrate Hispanic and Latinx contributions on our campus, throughout the legal profession, and beyond. By joining this national celebration, Stetson Law invites you to explore this community resource page, including the local events as well as those thoughtfully coordinated by Stetson's Hispanic Bar Association student organization and alumni.
While this page is the result of a collaborative effort, it is not a comprehensive resource. We encourage students, faculty, and staff to explore other resources and to feel free to share those that may add to the richness of this page. Please email any insights to [email protected].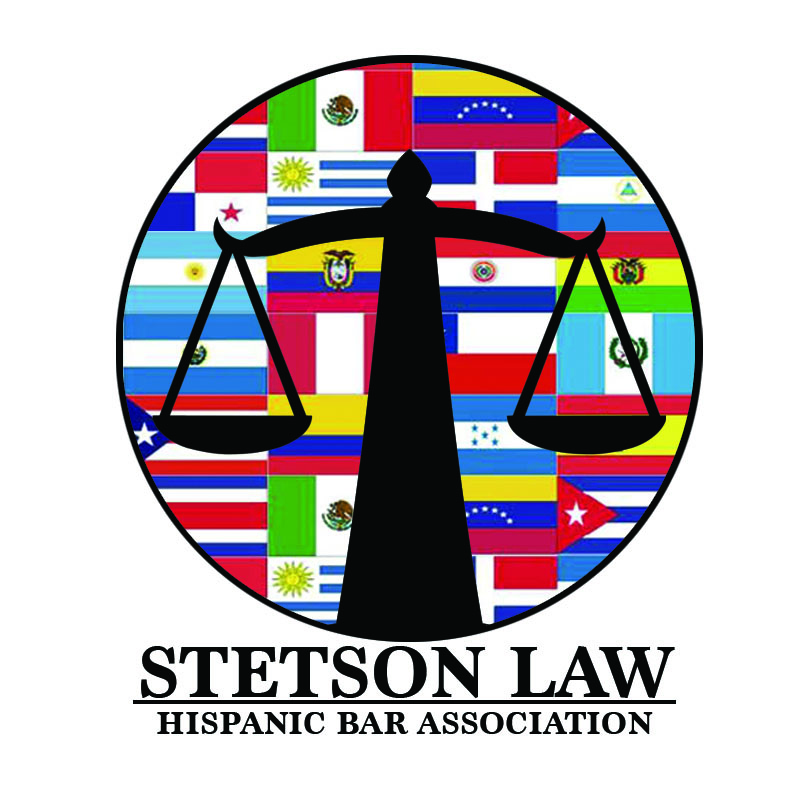 Learn | Engage | Events | Resources
---
Learn
Terminology

More than 400 million people in the world speak Spanish and 10% of them live in the United States, according to the Cervantes Institute. But when do you classify a person as Hispanic or Latino? BBC journalist Angélica Casas explains the difference between the terms and why it matters (BBC, 2019).
Latinx Civil Rights History
Latinx Civil Rights Cases
Library of Congress
A resource guide for Latinx civil rights cases that span from 1911 to 2012
Mendez v. Westminster (9th Cir. 1947)
Library of Congress
This case led to the school integration of Mexican American students and served as the precedent for the Supreme Court's Brown v. Board of Education (1954) decision.
Hernandez v. Texas (1954)
Library of Congress
The Supreme Court ruled that the exclusion of eligible jurors due to their ancestry or national origin violated the Equal Protection Clause of the 14th Amendment. Mexican Americans were afforded the right to sit as jurors in criminal cases.
Hispanic and Latinx Pioneers and Advocates
"Hidden Figure": Professor Luz Nagle
Stetson University College of Law
Professor Luz Nagle honored as Stetson Law's first tenured Hispanic professor
"Hidden Figure": Honorable Judge Virginia Covington
Florida Second District Court of Appeal
Judge Covington is the first Hispanic district court judge in the Middle District of Florida
Latina Community Advocates
National League of Women Voters
Celebrate Latina advocates who have made significant impacts on our society
José Sarria
Encyclopedia Britannica
First openly gay individual to run for public office in the United States
Hispanic Veterans' Stories
Library of Congress
Dive into this archive of Hispanic Veterans' stories
How Afro-Latinos Shaped the United States
Library of Congress
Discover how the numerous contributions of Afro-Latino leaders, scholars, and advocates have impacted the United States
Diversify your Bookshelf
Latin American Authors
Library of Congress
A list of Latin American authors curated by the Library of Congress
Hispanic American Writers
Library of Congress
A series of recorded interviews featuring writers of Hispanic descent
---
Engage
National Museum of the American Latino
Smithsonian Museum
Take a virtual tour of the Smithsonian's National Museum of the American Latino
The PALABRA Archive
Library of Congress
An online collection of audio recordings from Latin American writers
United States Army Medic Tony's Journey as a Prisoner of War in World War Ⅱ
United States Holocaust Memorial Museum
Honor the life and legacy of World War Ⅱ Army Medic, Tony Acevedo, and listen to his journey as a prisoner of war
---
Events
Please refer to the Campus Docket and Engage for the most up-to-date event information.
Hispanic Bar Association and Immigration Law Student Association
September 15 │ 12 PM - 1 PM │ Classroom A
Stetson Law's Hispanic Bar Association and Immigration Law Student Association are hosting a luncheon to kick off Hispanic Heritage Month. Meet the Hispanic Bar Association and Immigration Law Student Association as well as learn more about the events they are hosting this semester. Please RSVP through Engage.
---
Resources
Stetson Law's Hispanic Bar Association - Learn about HBA
Tampa Hispanic Bar Association - THBA.org
Stetson University's Latinx Student Union