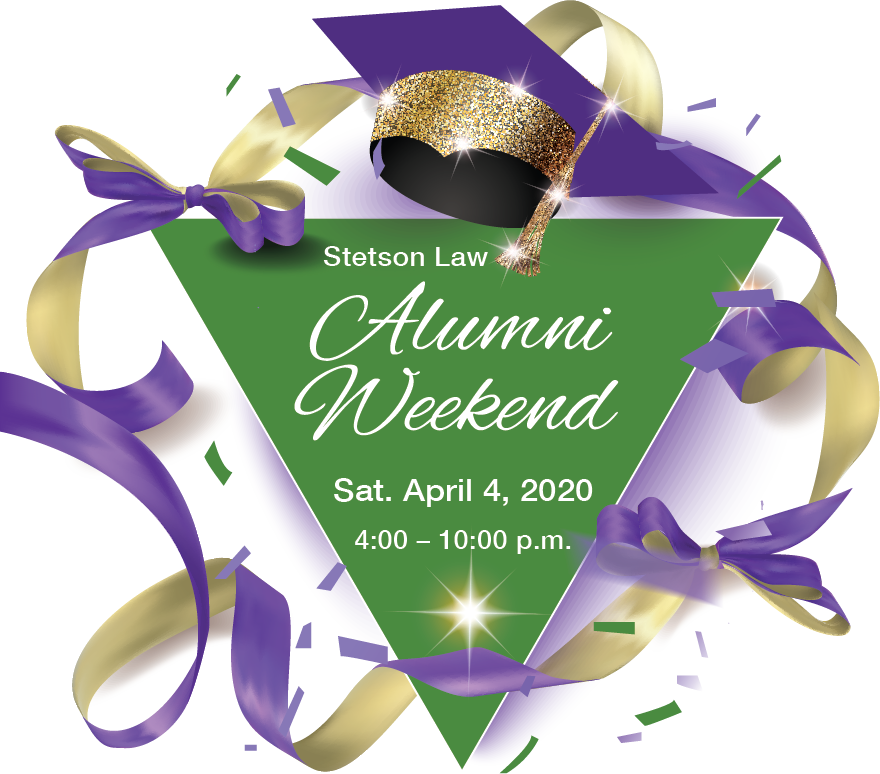 Stetson Law Alumni Weekend



POSTPONED
As part of the 120th Anniversary of Stetson University College of Law, Dean Michele Alexandre enthusiastically invites you back to campus for the inaugural Stetson Law Alumni Weekend. Mark your calendar and make plans to join us in Gulfport to reconnect with all the familiar faces you have missed over the years. This celebration is open to all alumni and guests are welcome.
Come back to be taught by some of your favorite professors and stay for the party!
CLEs – Cocktails – Buffet Dinner - Live Music & Dancing
See Who's Attending
Schedule of Events
As part of the Alumni Weekend festivities, we are pleased to announce three engaging continuing legal education classes. Each CLE will be taught by some of our nationally renowned faculty, who are experts in their fields. The classes will be one hour and thirty minutes in length and will run concurrently, beginning at 4 p.m.
4 p.m. - 5:30 p.m. – Continuing legal education classes taught by some of your favorite professors
Ethics Jeopardy: Part of the Solution is Knowing the Right Question
Presented by Professor Roberta Flowers and Professor Rebecca Morgan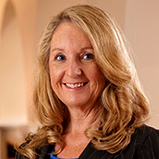 Roberta Kemp Flowers
Interim Director, Center for Excellence in Advocacy and Professor of Law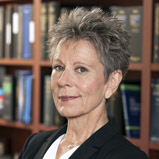 Rebecca C. Morgan
Boston Asset Management Chair in Elder Law, Interim Director Center for Excellence in Elder Law
This interactive presentation will consider some of the ethical and professional issues faced by lawyers in the initial interview and consultation. The participants will match wits to answer questions involving, confidentiality, fees, conflicts of interest, and dealing with clients who appear to have diminished capacity.
Current Trends in Higher Education Law
Presented by Professor Peter Lake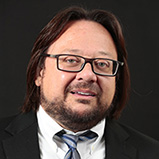 Peter F. Lake
Charles A. Dana Chair and Director, Center for Excellence in Higher Education Law and Policy
Nationally recognized expert in higher education law and policy, Professor Peter Lake will present on current trends including legal professionalism and ethics; liability and safety issues; free expression issues; diversity and inclusion issues; trends in disability law; and pending and new regulations and statutes.
United States Supreme Court Update
Presented by Professor Andrew Appleby and Professor Louis Virelli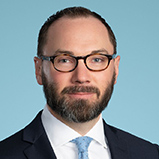 Andrew Appleby
Assistant Professor of Law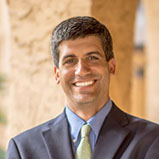 Louis Virelli
Professor of Law
Join Professor Virelli and Professor Appleby for a discussion of the most important recent United States Supreme Court cases. They will discuss the Court's significant recent decisions and preview the influential cases on the Supreme Court's upcoming docket. The discussion will cover a variety of topics, including administrative, constitutional, and tax law.
5:30 p.m. - 6:15 p.m. – Cocktail Reception, Mann Lounge & Banyan Courtyard
6:15 p.m. – 7:30 p.m. – Buffet Dinner, Banyan Courtyard
7:30 p.m. – 10 p.m. – Live Music & Dancing, Banyan Courtyard
Hotel Accommodations
Many area hotels offer discounts. When making reservations, be sure to ask if a special Stetson Discount is available. Check out these Tampa Bay hotels.
Virtual Tour
View our virtual tour to see our beautiful campuses!
Questions
For additional information, please contact Development and Alumni Relations at alumni@law.stetson.edu or 727-562-7818.
More information will be added soon! Please feel free to bookmark this page.