1000 for $1,000 Campaign for Student Scholarships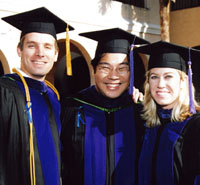 The Stetson Law 1,000 for $1,000 campaign seeks $1,000 donations from 1,000 individuals or groups.

The campaign is inspired by the principle that motivated individuals can make a profound impact through the power of small monthly gifts. As a donor to Stetson University College of Law, you can help aspiring lawyers achieve their dreams through student scholarships.
Make your one-time gift or monthly commitment to the 1,000 for $1,000 campaign today.