2018 Professional Development Conference:
Campus to Career - Speakers
Keynote Speakers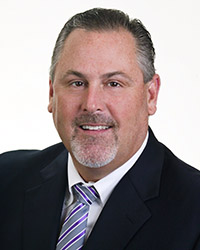 Opening Keynote Speaker:
Gregory W. Coleman
Gregory W. Coleman, partner at the law firm of Critton, Luttier & Coleman LLP and past-president of The Florida Bar (2014-2015), has been practicing law in Palm Beach County for almost three decades. He joined the Law Firm of Critton, Luttier & Coleman in 1995 and was named partner in June of 2000.
Coleman has been awarded the President's Award of Merit by The Florida Bar three times, and was the first lawyer in history to receive such a distinction. Recently, Coleman was selected to be a member of the Florida Judicial Qualifications Committee (JQC) and will serve a six-year term and has also been appointed by the chief justice of the Florida Supreme Court to chair the Executive Committee of the Florida Supreme Court Access to Civil Justice Commission, where he has been a member for several years.
A well-respected professional in the legal industry, Coleman is profiled in The Best Lawyers in America, AV-rated by Martindale-Hubbell and included in their Bar Register of Preeminent Lawyers, selected by the South Florida Legal Guide as a Top Lawyer, is listed as one of Florida Trend magazine's Legal Elite, and has been once again named a Florida Super Lawyer.
Coleman devotes his practice to the areas of complex commercial litigation, insurance bad faith, employment litigation, professional malpractice defense, personal injury and wrongful death. He is admitted to practice in the Supreme Court of Florida, all circuit and county courts in the State of Florida, the United States Supreme Court, and the United States District Court for the Southern Districts of Florida.
Coleman received his Bachelor of Business Activities in Finance with a minor in Political Science from Stetson University in 1985 and his Juris Doctor from Stetson University College of Law in 1989. He resides in Palm Beach County and has a son named Cody. To learn more about Gregory Coleman, visit the website for his law firm of Critton, Luttier & Coleman LLP.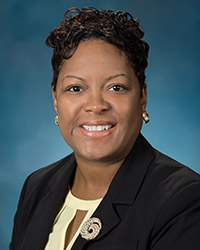 Closing Keynote Speaker:
Bemetra L. Simmons

A longtime banking executive, Bemetra Simmons currently serves as senior private banker at Wells Fargo Private Bank. In her position, Simmons' primary role is to serve high net worth clients preserve and transition wealth, provide customized credit solutions, and help define and analyze their long term goals. Simmons began her professional career in 1997 as an account manager with WorldCom and served as a global account manager for AT&T Global Services and has worked in financial services for more than 14 years.
Simmons is the daughter of an Air Force chaplain and has lived in 10 states and two countries. She attended Christian Brothers University in Memphis, Tennessee, on a basketball scholarship and received a B.S. in Business Administration in 1997 and her M.B.A. from Wake Forest University in 2004. While in graduate school, she was a member of the Student Advisory Council.
Simmons is active in the community serving on the board of trustees for Christian Brothers University, Community Tampa Bay, and the City of Tampa's Police Review Board. She was recently selected by Tampa Mayor Bob Buckhorn to serve as a commissioner on the board of the Tampa Housing Authority. Simmons is a proud member of Delta Sigma Theta Sorority Inc., is a 2013 Leadership Tampa graduate, was named an Up and Comer by the Tampa Bay Business Journal in 2013, and was selected as a finalist for Businesswoman of the Year by the Tampa Bay Business Journal in 2017.
Simmons lives in Tampa and enjoys cooking, listening to music, and playing golf.
Additional Conference Speakers
Kristen Adams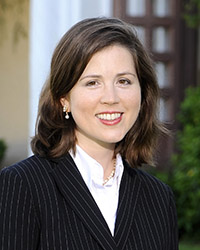 Professor of Law | Stetson University College of Law
• Co-authored The Practice of Law School: Getting in and Making the Most of Your Legal Education
• Co-authored seven books and authored almost 20 law review articles
• Faculty advisor for the College of Law's Dispute Resolution Board, one of the faculty coordinators for the Social Justice Advocacy Concentration, one of the faculty pro bono coordinators.
• Courses include: Commercial Transactions, Dispute Resolution Board, Homeless Advocacy Externship, International Sales Law and Arbitration, Law through the Lens of Poetry, Payment Systems, Property
• B.A., Rice University | J.D., Emory Law School | LL.M., Yale Law School
Paul Boudreaux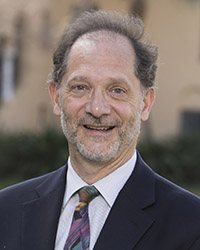 Professor of Law | Stetson University College of Law
• Taught at Tulane University and the University of Richmond before coming to Stetson in 2003.
• Courses Include: Environmental Law, Law and Policy Internship, Law Review, Legislation, Natural Resources Law Seminar, Real Property, Land Use Planning
• Former judicial law clerk to the late Judge George Revercomb of the U.S. District Court for the District of Columbia
• Particular areas of interest in recent years have included endangered species protection, water quality, suburban sprawl, and urban redevelopment
• B.A., University of Virginia | J.D., University of Virginia | LL.M., Georgetown University
Brooke Bowman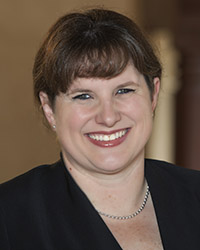 Professor of Law and Director of Moot Court Board | Stetson University College of Law
• Coached or co-coached a number of Stetson's moot court teams that have won state, regional, national, and international competitions
• Courses Include: Elder Law Seminar, Polishing for Professionals workshop, Research and Writing I and II
• Co-author of ALWD Companion: A Citation Practice Book, which is a practice book to accompany the 4th edition of the ALWD Citation Manual and editor of the ALWD Online Companion that accompanies the 6th edition of the ALWD Guide to Legal Citations
• Serves as a volunteer brief evaluator for a number of national moot court competitions and has been a volunteer screening evaluator for the Scribes Best Brief Award for many years
• B.S., Indiana University, Bloomington | M.S., University of Illinois, Urbana-Champaign | J.D., Stetson University College of Law
Tammy Briant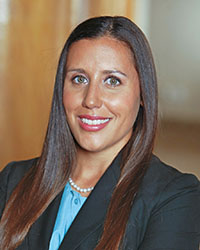 Assistant Dean of Student Affairs | Stetson University College of Law
• Practiced as an assistant state attorney in the Child Welfare Division of the 6th Judicial Circuit's State Attorney's Office
• Teaches a summer course exploring Constitutional Law as related to the Civil Rights Movement.
• Teaches the Law and Student Affairs course at University of South Florida's College of Education's Master's in Higher Education and Student Affairs program.
• Serves on the board of directors for the Gasparilla International Film Festival
• Led Stetson University College of Law's Student Bar Association as President in 2006
• B.A., B.S., University of Tampa | J.D., Stetson University College of Law
Joann Grages Burnett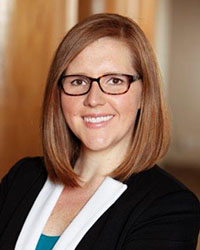 Associate Director of Career and Professional Development | Stetson University College of Law
• Previously worked as an Assistant Public Defender at the Office of the Public Defender for the Sixth Judicial Circuit
• Currently appointed as the Professional Development Coordinator of the American Bar Association Young Lawyers Division
• Served on the boards of the Pinellas Chapter of the Florida Association for Women Lawyers, the Florida Association for Women Lawyers, and the Tampa Bay Chapter of the Federal Bar Association
• Former Chief Ambassador at the College of Law
• B.A., University of Florida | J.D., Stetson University College of Law
Ashley Krenelka Chase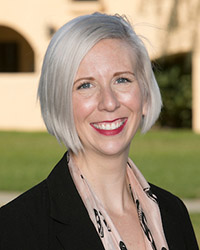 Coordinator of Legal Practice Technology | Stetson University College of Law
• Associate Director of the Dolly and Homer Hand Law Library
• Courses include Advanced Legal Research and Technology in Practice
• Works with students on all aspects of legal practice technology including understanding software, online resources, security, and more
• Research areas include library leadership and the changing role of librarians and libraries, technology's impact on libraries and legal research, and reference and outreach services effectiveness for all legal populations.
• B.A., Bradley University | J.D. University of Dayton School of Law | MLS, University of South Florida
Ashley Cease
Assistant Director of Academic Success and Bar Prep | Stetson University College of Law
Christine Cerniglia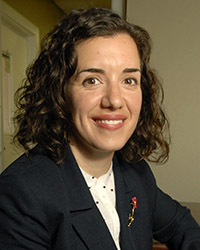 Assistant Professor of Law, Director of Clinical and Experiential Education | Stetson University College of Law
• Practiced in maritime law and as a staff attorney at Florida's Sixth Judicial Circuit
• Before rejoining Stetson, served as the Coordinator of Skills and Experiential Learning at Loyola University New Orleans College of Law
• Current professional interest include legal education reform, assessment techniques for practical skills and improved client interviewing skills in the legal profession.
• B.A., Loyola University New Orleans | J.D., Loyola University New Orleans College of Law
Kam Clark

Assistant Director for Career and Professional Development | Stetson University College of Law
• Practiced law in areas of domestic relations and civil litigation
• Created and supervised internship program with Marriott Sawgrass Resorts
• Previously served as the program coordinator for the Career Services Office at The Ohio State University Moritz College of Law
• Certified to administer the Myers-Briggs Type Indicator
• B.S., Florida State University | J.D., Florida State University College of Law
Kirsten Davis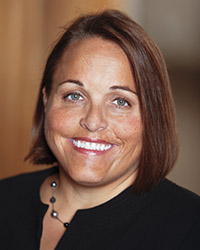 Professor of Law, Director of the Institute for the Advancement of Legal Communication | Stetson University College of Law
• Research and scholarship focuses on legal communication, law and rhetoric, professionalism, and professional ethics
• Mobile application, My Legal Writing™, is a tool for better legal writing and is available for iPhone, iPad, and Android devices
• Served on the board of directors of the Association of Legal Writing Directors and is a past chair for the AALS Section on Women in Legal Education
• Courses include: Professional Responsibility, Research and Writing I and II, Advanced Legal Writing, Legal Discourse and Rhetorical Theory, Freedom of Expression, Comparative Freedom of Expression
• B.A., The Ohio State University | J.D., Michael E. Moritz College of Law at The Ohio State University | Ph.D., Arizona State University, Hugh Downs School of Human Communication
Adriana Dinis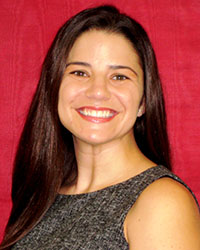 Co-Founder | Immigration Law Group of Florida
• Practice is focused exclusively on immigration law
• Previously practiced immigration law with the GLS CHILD project of Gulfcoast Legal Services
• Received 2017 Law Firm Commendation by the Florida Supreme Court for pro bono service
• Earned the William F. Blews Pro Bono Service Award for her work with the Guardian Ad Litem Program
• B.A., University of Florida | J.D., Stetson University College of Law
Julie Ann Embler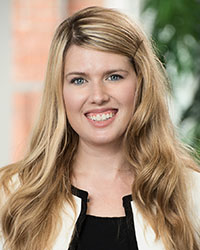 Staff Attorney | Bay Area Legal Services
• Works with the Bay Area Volunteer Lawyers Program
• Former member of the Dispute Resolution Board at the College of Law
• Published contributing author in Privacy Rights in a Digital Era and conducted the research for a text book on Legal Writing in the United States for International Students
• LSAT instructor for the University of South Florida
• B.S., University of Central Florida | J.D., Stetson University College of Law
Korey Henson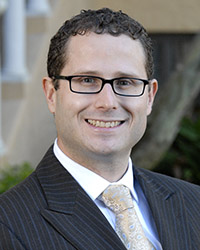 Associate Director of Career and Professional Development | Stetson University College of Law
• Practiced with a law firm in South Carolina, focusing his practice on elder law, estate planning, and business law
• Served as managing editor of the Journal of International Aging Law & Policy
• Active member of the National Association for Law Placement (NALP), Tampa Bay Legal Recruiters (TBLR), and the Central Florida Association for Law Placement (CFALP)
• Leads Stetson's law firm employer relations efforts and the diverse and extensive On Campus Recruiting (OCR) program
• B.S., Allegheny College | J.D., Stetson University College of Law
Greg Hoag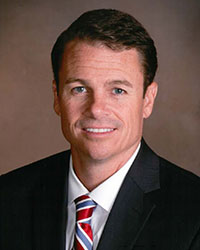 President-Elect | St. Petersburg Bar Association
• Partner at Masterson, Hoag & Smith P.A. focusing on medical malpractice, legal malpractice, personal injury and wrongful death claims
• Served as member of the board of governors for the Young Lawyers Division of the Florida Bar for the Sixth Judicial Circuit from 2012-2014
• Recognized as Top 40 under 40 by The National Trial Lawyers Association
• Chair of the Grievance Committee for the Sixth Judicial Circuit and former President of the St. Petersburg Bar Foundation
• B.S., University of Central Florida | M.B.A., Stetson University | J.D., Stetson University College of Law
Ryan Hoyle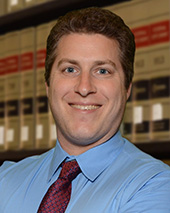 Assistant Director of Clinical and Experiential Education | Stetson University College of Law
• Assists students in building a strategy for their experiential learning experiences
• Practiced insurance defense before joining the College of Law
• Previously served as a financial analyst for the United States Marine Corps and wrote his thesis on Superman
• B.A., Bridgewater State University | M.A., Florida State University | J.D., Florida State University College of Law
Carmen Johnson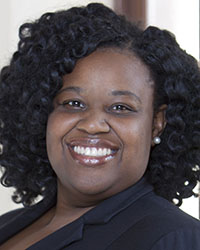 President | Pinellas Chapter of the Florida Association for Women Lawyers
• Currently serves as the associate director of Admissions and Diversity Initiatives at the College of Law
• Served as a staff attorney with the Sixth Judicial Circuit of Florida where she focused on criminal and post conviction law
• Appointed on the Florida Bar's Committee on Education Law and the Committee on Diversity and Inclusion
• Former secretary of the Fred G. Minnis, Sr. Bar Association
• B.S., University of Miami | J.D., Stetson University College of Law
Jenna Kelly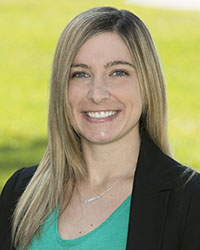 Associate Director of Student Affairs | Stetson University College of Law
• Worked as the student programs coordinator in the Center for Student Involvement at the University of South Florida
• Provides direct oversight to our student organization leaders and leadership development program
• Serves as the Title IX investigator for students at the College of Law
• B.A., University of South Florida | M. Ed., University of South Florida
Cathy Martin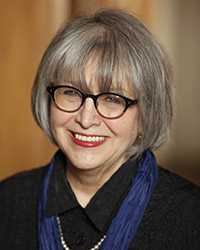 Assistant Dean for Career and Professional Development | Stetson University College of Law
• Held professional, senior executive, and consulting positions in human resources, organizational development, performance management, and strategic planning
• Co-chaired the Dali Museum Grand Opening Events and co-founded The Guild, a volunteer organization committed to raising funds for education and museum initiatives
• Originated The Job Whisperer®, an ongoing blog devoted to career and talent management topics and advice
• Held voluntary leadership or board roles with Workforce Florida, Florida Craftsmen, the Tampa Bay Chapter of the National Conference of Community and Justice, and Leadership Florida (Class XVIII)
• B.S., University of Pittsburgh | M.B.A., Stetson University
Erika McArdle
Associate Director of Centers for Excellence in Advocacy | Stetson University College of Law
• Practiced private criminal defense before returning to Stetson
• Former member of Stetson's Trial Team and winner of the International Academy of Trial Lawyers Award
• Coaches Trial Team and teaches Trial Advocacy and presents internationally on trial advocacy
• J.D., Stetson University College of Law
Julia Metts
Professor of Practice and Director of Trial Teams | Stetson University College of Law
Jason Palmer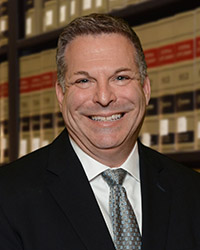 Professor of Law | Stetson University College of Law
• Worked for the Department of State as a team leader representing the United States in international arbitration cases before the Iran-U.S. Claims Tribunal
• Authored The Convention on the Rights of Persons with Disabilities (CRPD): Will Ratification Lead to a Holistic Approach to Post-Secondary Education for Persons with Disabilities?, 43 Seton Hall L. Rev. 551 (2013).
• Courses Include: Research and Writing I and II, Advanced Legal Writing - Writing for the Judiciary, Advanced Legal Writing - Transactions Document Drafting, International Litigation & Arbitration, and Law and Sexuality Seminar
• Corresponding editor for International Legal Materials, which is published quarterly by the American Society of International Law
• B.A., University of Virginia | J.D., George Washington University Law School
Ann Piccard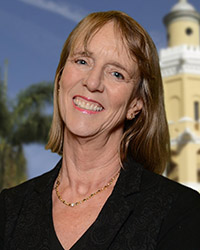 Wm. Reece Smith Jr. Distinguished Professor of Law| Stetson University College of Law
• Practiced at Bay Area Legal Services in Tampa, where she coordinated the Bay Area Volunteer Lawyers Program and litigated in both state and federal courts
• Courses include: International Poverty Law, Law, Literature, and Film Seminar, Research and Writing I, U.S. Legal Research and Writing
• Recipient of the Reginald Heber Smith Community Law Fellowship from the Legal Services Corporation
• Former adjunct instructor of both applied ethics and American government at St. Petersburg Junior College
• B.A., Florida State University | J.D., Stetson University | LL.M., University of London, United Kingdom
Charlie Rose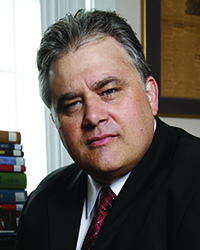 Professor of Excellence in Trial Advocacy and Director, Center for Excellence in Advocacy | Stetson University College Law
• Practice as a Judge Advocate in the U.S. Army in the areas of international law, the law of war, federal torts, administrative law and criminal justice.
• Courses Include: Criminal Procedure. Depositions Practice, Evidence, Professional Responsibility, Trial Advocacy, Advanced Advocacy I (L.L.M.), Persuasion Theory (L.L.M.), Conducting Effective Discovery (L.L.M.)
• Published works include numerous law review articles, two casebooks on trial advocacy, and legal treatises on military criminal law and evidentiary law.
• Serves as the Chair for Educating Advocates: Teaching Advocacy Skills annual conference.
• B.A., Indiana University at South Bend | J.D., University of Notre Dame | LL.M., The Judge Advocate General's School, United States Army
Sarah Siegrist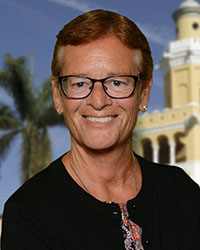 Mental Health Counselor | Stetson University College of Law
• Licensed Mental Health Counselor and Certified Addictions Counselor since 1985
• Serves as the College of Law's full-time mental health counselor offering free services to College of Law students
• Serves to continually meet the changing needs of our growing and diversifying student population while helping to reduce the stigma associated with mental health and help-seeking behavior
• B.S., Emporia State University l M.S., Emporia State University
JR Swanegan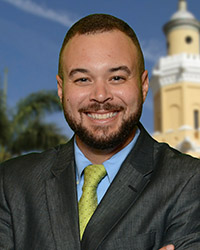 Assistant Dean for International Programs | Stetson University College of Law
• Served as a judicial law clerk to the Honorable Charles Atwell in Kansas City, Missouri
• Selected as an Association of International Education Administrators Presidential Fellow
• Establishes and cultivates international partnerships, including international faculty and student exchanges, hosting visiting scholars, and arranging international speakers for the College of Law
• Previously served as the director of Study Abroad, International and Diversity Outreach of University of Missouri's College of Engineering
• B.A., University of Missouri | J.D., University of Missouri - Columbia, School of Law
Linda Vandercook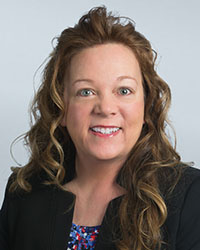 Director of Professional Development and Recruitment | Shumaker, Loop & Kendrick LLP
• Responsible for developing and implementing the strategic direction for firm wide associate recruitment, development and retention initiatives
• Serves as the firm's main contact for law schools, search firms, and industry organizations, and she seeks to identify, recruit, hire, and develop attorneys at all levels of their careers
• Oversees the firm's summer associate and fall recruitment programs and assists with the orientation, training, mentoring, and evaluation programs of attorneys
• Adjunct instructor at Lourdes University teaching students how to work effectively with colleagues, trainees and managers, and how to develop your own interpersonal skills
• AAB, The University of Toledo | B.S., Spring Arbor University | M.B.A., The University of Findlay