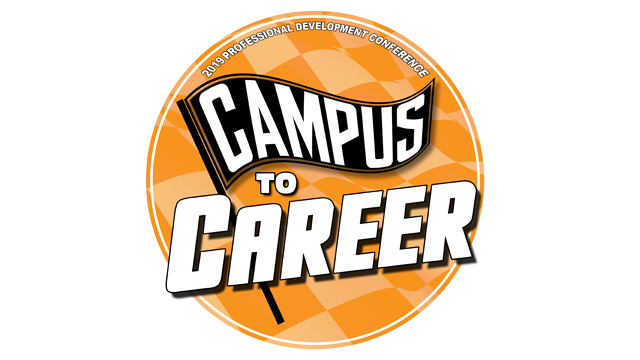 2019 Professional Development Conference:
Campus to Career - Request for Proposals
Feb. 1, 2019
Stetson University College of Law
About the Conference
The 2019 Professional Development Conference: Campus to Career will be held on the Stetson Law Gulfport Campus on Friday, Feb. 1, 2019, from 11 a.m. - 7 p.m. (time subject to change) and will include a reception. The third annual conference is focused on helping students make good choices for the remainder of law school and beyond.
Why have a Professional Development Conference: Campus to Career?
The Best Law Student Trajectory (BLaST) Committee originated from a belief that early and effective co-curricular engagement of our law students ensures a better and more enriched law school and professional development experience. Early and effective engagement also ensures that students experience intentional, impactful, and meaningful outcomes. In addition, development of professional skills, through a rich and informed co-curricular professional development experience will help ensure that students develop the competencies required by ABA Standard 302(d).
What is the Professional Development Conference: Campus to Career?
A co-curricular professional development experience designed to show connection points for subsequent exploration, decision-making, competency development, and showcase meaningful partnerships between College of Law staff, faculty, and the legal community.
How will we do it?
The Planning Committee will host a half-day professional development experience on Friday, Feb. 1, 2019 focused on 1L students (but open to 2L and 3L students) featuring a large group session followed by student selection of self-directed break-out sessions featuring staff, faculty, and practitioner collaborations and focusing on 8 key competencies determined by the committee. The program will include an opening and closing session followed by breakout sessions, sponsorship, networking opportunities, registration, and other features familiar to experienced professional development conference participants. It is important to the Committee that each session feature faculty, staff, and/or practitioner partnership.
Primary objectives are:
Introduce first year students to important co-curricular, career development, personal, and professional development opportunities, as well as professional development conference model. 2L and 3L students are also invited.
Improve student planning; facilitate decision-making and build student confidence in self, faculty, staff, and legal community.
Increase engagement and enrollment in experiential and co-curricular learning opportunities, while preparing students for career-long professional development.
Encourage faculty, staff, and/or practitioner partnerships on important student outcomes in order to bring integrated law school resources to bear on student competency-building activities.
Request for Proposals
In order to ensure inclusion, innovation, insight, as well as broad and deep reflection on student development, student engagement, and contemporary issues, the Planning Committee is inviting proposals from Stetson University College of Law full-time faculty, adjunct faculty, staff, and practitioners in our legal community.
The structure of the conference ensures that up to 15 concurrent session opportunities are available (up to 5 per conference session "hour"). Each session will be between 60 and 70 minutes with the exact time determined after all programs have been slotted. Some selected programs may be repeated for maximum participation. Some programs may be invited to participate in pre- or post-conference video productions that may be used as marketing material for the Professional Development Conference: Campus to Career or other Stetson University College of Law Professional Development Initiatives.
The Professional Development Conference: Campus to Career Selection Committee will choose from among submissions. Criteria the Selection Committee will consider include:
Material, program structure, or teaching process advances one or more conference objectives, such as faculty and staff collaboration, or increasing experiential learning opportunities.
Interactivity with immediate feedback in the method of program delivery; the program samples the experiential.
Engaging subject matter: hot topic.
Research-based information.
Accessible—at the student level of understanding and competency.
Collaboration between Stetson University College of Law full-time faculty, adjunct faculty, staff, students, and practitioners in our legal community.
Subject matter that connects to one or more of the following identified core competencies that will be highlighted at 2019 Professional Development Conference: Campus to Career:
Competency
Related to/ Examples
1.
Resilience
Having difficult conversations
Learning how to deal with feedback, disappointment, and rejection
2.
Time Management
Recognizing over-extension
Technology for managing and tracking your time
3.
Professionalism
Language and Cultural Competency
Communications and career consequences
Ethics
Identify and apply rules and norms of professional conduct
Understand a lawyer's role in relation to the rule of law
4.
Decision-making
Connecting to campus
How to plan your summer
Translating campus to career
Maximizing your pro bono experiences
Trade-offs, creating options
5.
Planning
Connecting to campus
How to plan your summer
Discovering one size does not fit all
How to build a law school timeline/bucket list
6.
Civility
How to disagree
Difficult conversations
Social Media

7.

Self-assessment
Identifying your blind spots
Utilizing your unique super powers
Telling your story
8.
Mentoring

Giving/receiving constructive feedback/criticism
Peer mentoring

9.
Wellness

Stress management
Incorporating wellness into your life
Mental health
Physical health
Nutrition
Sleep
The deadline for early consideration of proposals is Monday, September 24, 2018.

---
1Standard 302. LEARNING OUTCOMES A law school shall establish learning outcomes that shall, at a minimum, include competency in the following:
(a) Knowledge and understanding of substantive and procedural law;
(b) Legal analysis and reasoning, legal research, problem-solving, and written and oral communication in the legal context;
(c) Exercise of proper professional and ethical responsibilities to clients and the legal system; and
(d) Other professional skills needed for competent and ethical participation as a member of the legal profession.
ABA Standards and Rules of Procedure for Approval of Law Schools 2016-2017 16
Interpretation 302-1 For the purposes of Standard 302(d), other professional skills are determined by the law school and may include skills such as, interviewing, counseling, negotiation, fact development and analysis, trial practice, document drafting, conflict resolution, organization and management of legal work, collaboration, cultural competency, and self-evaluation.
Interpretation 302-2 A law school may also identify any additional learning outcomes pertinent to its program of legal education. http://www.americanbar.org/groups/legal_education/resources/standards.html
For assistance or additional information, please email PDConference@law.stetson.edu or call the Career Development Office at 727-562-7815.