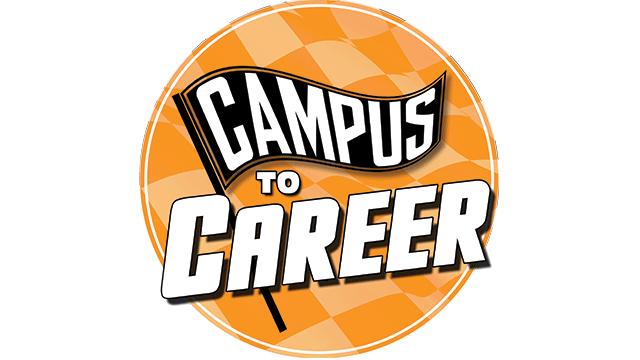 2021 Professional Development Conference:
Campus to Career - Request for Proposals
Jan. 13 - 14, 2021
Stetson University College of Law
Requests for Proposals
The 2021 Professional Development Conference: Campus to Career (Campus to Career) will be held on the Stetson Law Gulfport Campus on Jan. 13 - 14, 2021.
When students come to law school, they come to school as students; by graduation, we want them to leave as emerging professionals with a changed mindset about what is necessary for professional success and a positive professional identity. Now in its fourth year, Campus to Career is designed to help transition students from a student mindset to a professional one. To accomplish this transition, the Conference intentionally focuses on (1) helping students identify opportunities to engage in law school in a way that helps them develop professionally, and (2) strengthening students' knowledge and skills in 10 areas that are essential to a strong professional identity and professional success.
These 10 competency areas are derived from the well-regarded Institute for the Advancement of the American Legal System Foundations of Practice Survey, which describes the practicing bar's view of the competencies required for law practice: Civility, Cultural Proficiency, Decision-Making, Mentoring, Planning, Professional Identity Development, Resilience, Self-Assessment, Time Management, Wellness.
Campus to Career Format (Virtual)
Campus to Career is a professional development conference that is primarily for first-year law students but is open to all students. It meets students where they are, professionally and personally, and is timed to occur at the beginning of a full-time student's second semester when they have finished the difficult business of academically transitioning to law school are now at a place where they can transition professionally to the law school experience.
The 2021 Campus to Career conference will be virtual and will feature the following components
The Pre-Conference is an optional session featuring some of last year's most popular break-out sessions.
The Opening Keynote: features a speaker chosen by the planning committee for the speaker's ability to energize students about the law school journey from student to professional, highlight his/her experiences as a professional, and share their enthusiasm for our Stetson Law Community.
Competency-Centered Break-Out Sessions are the heart of the Conference and are chosen for their connection to the 10 competencies associated with transitioning from a student to a professional. Breakout sessions are selected from a Request for Proposals process and led by a combination of Deans, Faculty, Staff, Alumni, and members of the legal community.
The Wellness Break promotes student wellness by integrating wellness into the student schedule and showing how self-care can be a habit.
The Closing Session provides an inspirational charge to the attendees.
The Networking Reception brings together students, speakers, alumni, sponsors, and invited guests to network and reflect on the day.
The Planning Committee invites proposals for sixty-to-seventy-minute Competency-Centered Break-Out Sessions from Stetson University College of Law full-time faculty, adjunct faculty, staff, alumni, and members of our legal community.
The Campus to Career Program Committee will apply the following selection criteria:
The program features interactivity with immediate feedback.
The presenter is willing to pre-record a portion of the program for asynchronous attendee participation
The topic is engaging for students.
The program is supported by research.
The program is accessible to students.
The program features collaboration between Stetson University College of Law full-time faculty, adjunct faculty, staff, students, and alumni and members of our legal community.
The topic connects to one or more of the following identified conference competencies.
---
Competency
Suggested Topics
1.
Resilience
Having difficult conversations
Learning how to deal with feedback, disappointment, and rejection
Overcoming adversity
2.
Cultural Proficiency

Understanding and valuing diversity
Navigating cross-cultural interactions
Implicit Bias
Building respect and understanding between people
Equity and Inclusion

3.
Time Management

Recognizing over-extension
Using technology for managing and tracking time
Creating structure
Establishing a schedule in a virtual world

4.
Professional Identity Development

Identifying professional goals and mapping personal path
Maintaining sense of self throughout law school and beyond
Understanding communication choices and career consequences
Making ethical choices
Identifying and applying rules and norms of professional conduct
Understanding a lawyer's role in relation to the rule of law
Using technology
Getting the most out of an online class

5.
Decision-making

Connecting to campus
Planning the summer to further career goals
Translating campus experiences to career opportunities
Maximizing your pro bono experiences
Understanding trade-offs and creating options

6.
Planning

Connecting to campus experiences
Planning summer experiences to further career goals
Discovering one size does not fit all
Building a law school timeline/bucket lis

7.

Civility

Managing difficult conversations
Disagreeing professionally
Using Social Media

8.
Self-assessment

Identifying blind spots
Using unique super powers
Telling one's own story

9.
Mentoring

Giving/receiving constructive feedback/criticism
Peer Mentoring

10.
Wellness

Managing stress
Incorporating wellness into life
Maintaining positive mental health
Staying physically healthy
Maintaining proper nutrition
Getting sleep
Timely Topics
We have identified several focused topics that reflect specific needs on our campus at this time. We encourage the consideration of proposals that address the below themes, all of which align with the framework of the above competencies:
Cultural Proficiency
Overcoming adversity
Using technology to build your network
Using social media in a professional manner
Helping students who "fell into law school" identify their professional goals
Providing students with perspective on their first semester (it doesn't define them or their future)
Forming an authentic professional identity
Note:
Date subject to change slightly based on COVID-19 and Spring 2021 Academic Schedule
Length of sessions subject to change slightly based on COVID-19 and Spring 2021 Academic Schedule
---
1Standard 302. LEARNING OUTCOMES A law school shall establish learning outcomes that shall, at a minimum, include competency in the following:
(a) Knowledge and understanding of substantive and procedural law;
(b) Legal analysis and reasoning, legal research, problem-solving, and written and oral communication in the legal context;
(c) Exercise of proper professional and ethical responsibilities to clients and the legal system; and
(d) Other professional skills needed for competent and ethical participation as a member of the legal profession.
ABA Standards and Rules of Procedure for Approval of Law Schools 2016-2017 16
Interpretation 302-1 For the purposes of Standard 302(d), other professional skills are determined by the law school and may include skills such as, interviewing, counseling, negotiation, fact development and analysis, trial practice, document drafting, conflict resolution, organization and management of legal work, collaboration, cultural competency, and self-evaluation.
Interpretation 302-2 A law school may also identify any additional learning outcomes pertinent to its program of legal education. http://www.americanbar.org/groups/legal_education/resources/standards.html
For assistance or additional information, please email [email protected] or call the Career Development Office at 727-562-7815.