2021 Keynote Speakers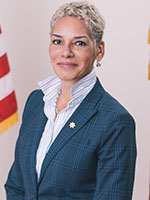 Secretary Simone Marstiller '96
Simone Marstiller was born in Monrovia, Liberia, and grew up in St. Petersburg, Florida. She earned her Bachelor of Business Administration degree from Stetson University and her Juris Doctor, cum laude, from Stetson University College of Law.
Prior to being appointed as Department of Juvenile Justice Secretary, she was Of Counsel with Gunster, Yoakley, Stewart, P.A., where her practice areas included appellate consulting and litigation, government affairs, procurement, and ethics and elections. She joined Gunster in 2017 after retiring from the First District Court of Appeal, where she served as a judge for six years. She previously served as General Counsel and later Interim Secretary for the Department of Management Services.
After, Secretary Marstiller served as Deputy Chief of Staff under Governor Jeb Bush and was later appointed State Chief Information Officer by Governor Bush. She then became Secretary for the Department of Business and Professional Regulation. Attorney General Bill McCollum later appointed her Associate Deputy Attorney General for the State of Florida and General Counsel for the Office of Attorney General.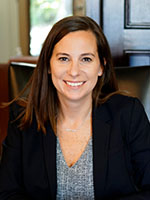 Jessica Yeary '09
Jessica Yeary is the Public Defender Elect for the Second Judicial Circuit. The first nine years of her career she spent defending indigent clients as an assistant public defender, and in 2020 she challenged and beat the incumbent with an incredible campaign for criminal justice reform. She is a zealous advocate on behalf of her clients and a fierce adversary to prosecutors in the courtroom. She is Board Certified by the Florida Bar in Criminal Trials. She is the president of the Tallahassee Chapter of the Florida Association of Criminal Defense Lawyers. She has handled thousands of cases through initial arrest, discovery process, plea negotiations and jury trials.
Yeary grew up in Cape Coral, Florida. She graduated from the University of Florida with a degree in Criminology and minor certificates in General Education and Management in Non-Profit Organizations. She then attended Stetson University College of Law where she received her law degree. She completed a Certified Legal Internship with Bob Dillinger's Public Defender's Office in the Sixth Circuit and fell in love with their mission and work.
The Yearys met during orientation at Stetson and got married over spring break their 3L year. While their paths don't usually cross in the courtroom, they thoroughly enjoy reviewing cases together and discussing litigation strategies. They are proud parents of two boys, Tucker and Tanner, and when they are not in the courtroom, you can usually find them cheering on the sidelines at their sons' sporting events and activities.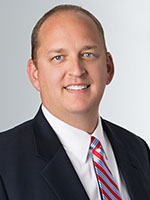 Ryan Yeary '09
Ryan Yeary is the managing attorney of Caminez & Yeary, P.A., a personal injury law firm with offices in Tallahassee and Monticello, Florida. He graduated from Florida State University with a degree in Accounting in 2006. Yeary attended Stetson University College of Law where he received his Juris Doctor with honors in 2009. While at Stetson he also earned his master's degree in Business Administration.
After being admitted to the Florida Bar in 2009, he began his legal career working as a trial court staff attorney for the Second Judicial Circuit Court. In this role, he worked closely with members of the judiciary, primarily assisting with civil matters before the Court.
In 2011, Yeary joined Heath & Rasky, an insurance defense firm in Tallahassee. He represented insurance companies in defending lawsuits brought by those injured in car accidents. In 2016, he joined Jon Caminez, a long-time personal injury lawyer in North Florida. Shortly after joining the firm, he took over as the managing attorney. Under his leadership, the firm has represented thousands of personal injury victims – primarily in the areas of automobile negligence, premises liability and medical malpractice.