2020 Keynote Speakers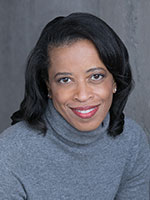 Rhonda Magee
Rhonda V. Magee is Professor of Law at the University of San Francisco and has spent more than twenty years exploring the intersections of anti-racist education, social justice, and contemplative practices. She is an internationally-recognized thought and practice leader on integrating Mindfulness into Higher Education, Law and Social Justice.
She teaches Mindfulness-Based Interventions awareness and compassion practices from a range of traditions. In October 2019, she received the Garrison Institute's Insight + Impact Award.
A former President of the Board of the Center for Contemplative Mind in Society, Professor Magee is a Fellow of the Mind and Life Institute and recently completed a 2-year term on its Steering Council. She has served as an advisor to a range of leading professional development organizations and is currently serving as Chair of the Board of the Search Inside Yourself Leadership Institute.
Professor Magee is a 1989 graduate, with Distinction, of the University of Virginia College of Arts and Sciences, and received both a Master degree in Sociology from UVA's Graduate School of Arts and Sciences and a Juris Doctorate from the UVA School of Law in 1993.
A Professor of Law for twenty-one years (tenured since 2004), who teaches courses dealing with civil actions for personal injury and insurance recovery; courses dealing with race and inequality; and a course she co-created on mindfulness and lawyering.
Professor Magee's teaching and writing support compassionate conflict engagement and management; holistic problem-solving to alleviate the suffering of the vulnerable and injured; presence-based leadership in a diverse world, and humanizing approaches to education. She sees mindfulness and the allied disciplines as keys to personal, interpersonal and collective transformation in the face of the challenges and opportunities that social change represents.
A prolific author, Professor Magee recently published her first book, The Inner Work of Racial Justice: Healing Ourselves and Transforming Our Communities Through Mindfulness by TarcherPerigee, a member of the Penguin Random House Group.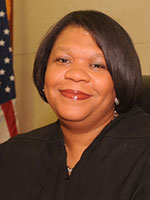 The Honorable Mary S. Scriven
The Honorable Mary S. Scriven serves as a United States District Judge for the United States District Court for the Middle District of Florida. Judge Scriven was appointed to serve as a U.S. District Court Judge in 2008 by President George W. Bush. Prior to her appointment as a U.S. District Court Judge, Judge Scriven was a U.S. Magistrate Judge for the U.S. District Court for the Middle District of Florida for over ten years.
In 1997, she became the first African-American woman to serve as a federal judge in the state of Florida, and the second African-American woman to serve as a federal judge in the Eleventh Circuit. Prior to her judicial career, Judge Scriven was a shareholder with the law firm Carlton Fields. While at Carlton Fields, Judge Scriven practiced in the firm's corporate litigation and trade regulation department where she frequently argued before the federal court. From 1996 to 1997, Judge Scriven taught Commercial Law, Remedies, Legal Malpractice, Banking Law, and Contracts as an Associate Professor of Law at Stetson University College of Law.
As an engaged and active member of the legal community, Judge Scriven is a frequent lecturer in areas including trial advocacy, pre-trial practice, and criminal law. She previously served as a faculty member for the National Institute for Trial Advocacy. She was also a guest faculty member for Nottingham Law Institute's Masters Program for Trial Advocacy in Nottingham, England. She was elected to serve as the Florida at-large board member of the Federal Judges Association, and she currently serves as a chair for the Judicial Council's Pattern Jury Instruction Committee for the Eleventh Circuit.
Among her many accolades, Judge Scriven was the recipient of the Gertrude E. Rush Award from the National Bar Association, which recognizes recipients for being models of excellence in the legal profession and community and professional leadership.
Judge Scriven received her Bachelor of Arts degree from Duke University in 1983 and her Juris Doctor degree from Florida State University College of Law in 1987, graduating with high honors. She also received an Honorary Doctor of Laws Degree from Stetson University College of Law in 2006.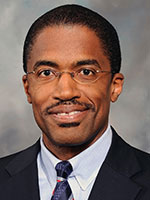 Lansing "Lanse" Scriven
Lansing "Lanse" Scriven, principal of Lanse Scriven Law, has been practicing law for over 30 years. Scriven focuses his law practice in professional ethics defense, bar disciplinary defense, and business disputes. Scriven is profiled in Best Lawyers of America, Florida Trends, Legal Elise, Thomson Reuter's Florida Super Lawyers. He is also AV-rated by Martindale-Hubbell.
With an array of experience in litigation, Scriven has also served as a Special Prosecutor for the Florida Judicial Qualifications Commission. Scriven has served Fortune 500 corporations, small business owners, large firms, and solo practitioners. He was also a shareholder of Trenam Law and practiced in its commercial litigation group.
In addition to his law practice, Scriven has a long history of engaging in both civic and community organizations. He has served on the board of directors for Tampa Housing Authority, Tampa General Hospital, Moffitt Cancer Center Foundation, the Innocence Project of Florida, and Gasparilla Festival of the Arts.
In addition to his involvement in community and civic organizations, Scriven has been an active leader to the Bar, having served as a representative of the Florida Bar Board of Governors for the Thirteenth Judicial Circuit. He has also served as President of the George Edgecomb Bar Association, the National Bar Association's Florida Chapter, and the first African-American President of the Hillsborough County Bar Association. Currently, he is the recipient of the 2018 Hillsborough County Bar Association Outstanding Lawyer Award.
Scriven graduated from Duke University in 1984, and earned his law degree from Florida State University College of Law in 1987, both with high honors. To learn more about Lanse Scriven, visit the website for his law firm Lanse Scriven Law.