Leadership and the Law: Building Your Brand
Special Event for Students - March 2, 2018
Friday, March 2, 2018
11:30 a.m.–1 p.m.
F&R Courtroom, Gulfport campus
Featuring Alumni Experts
Moderator: Professor Charlie Rose
Learn from Stetson Law graduates how to successfully develop a business brand for yourself or a law firm. The panel will share the wisdom gained through their experiences with the practice of law. They will discuss the continuum of brand development for attorneys at both the personal and firm level and explore how they are connected and how they are different.
This special event will offer students a chance to ask questions of and hear from Stetson Law alumni who are leaders and entrepreneurs and who have achieved extraordinary results in business and law. Lunch will be served!
RSVP DEADLINE: Feb. 28, 2018.
To RSVP, please email alu[email protected].
Our Alumni Panel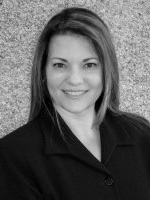 Tami Augen Rhodes '98
Tami Augen Rhodes is a partner at The Law Offices of Tami Augen. Her areas of practice are marital and family law. She served as chair of the Palm Beach County FLAG (Family Law Advisory Group) subcommittee and organized FLAG Summit: The ABC's of Education and Unified Family Court, which brought together key decision makers and figures in the Palm Beach Judiciary, Palm Beach Bar, and Palm Beach County School District. She also became a sustaining member of the Junior League of the Palm Beaches in May 2012 after 11 years of service as an active member. She chaired several Junior League committees and was honored to serve as the 2007-08 community vice president. She is currently a member of The Craig S. Barnard American Inn of Court, an organization that strives to improve the skills, professionalism, and ethics of the bench and bar, where she serves as a mentor program chair. She is also a committee member for the United Family Practice Committee of the Palm Beach County Bar Association.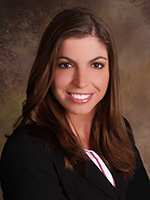 Stacy Kemp '07
Stacy Kemp is the founder of Kemp, Ruge & Green Law Group. She practices primarily in the areas of personal injury, family law, bankruptcy and criminal defense. Kemp has been selected as one of the "Top Lawyers in Florida" by the Legal Network, and her firm was named "Small Business of the Year" by the West Pasco Chamber of Commerce. Additionally, her firm earned a place in the INC. 5000 for fastest growing privately held companies in the nation for the second year in a row. She attended River Ridge High School, where she was very active in Future Business Leaders of America, as well as a number of other extracurricular activities. She went on to Saint Leo University where she majored in criminal justice and earned National Dean's List recognition multiple times. Finally, Kemp earned her J.D. from Stetson University College of Law.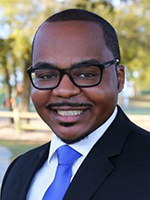 Aaron Watson '09
Aaron Watson is in private practice at The Watson Firm. He is a personal injury and criminal defense lawyer. Watson currently serves on the Board of Governors for the American Association for Justice and the Florida Justice Association, and has recently been named one of the National Black Lawyers Top 100. Watson was also invited to become a Life Member of the Million Dollar Advocates Forum, a prestigious organization for those who have obtained million and multi-million dollar verdicts. He has previously served on the board of directors for the YMCA of Northwest Florida. He currently serves on the boards of the American Association for Justice (AAJ) and the Florida Justice Association (FJA).
Schedule
11:30 a.m.-12:00 p.m.
Meet and greet panelists.


12:00–1:00 p.m.
Lunch served. Panel discussion.