Advocacy at a Glance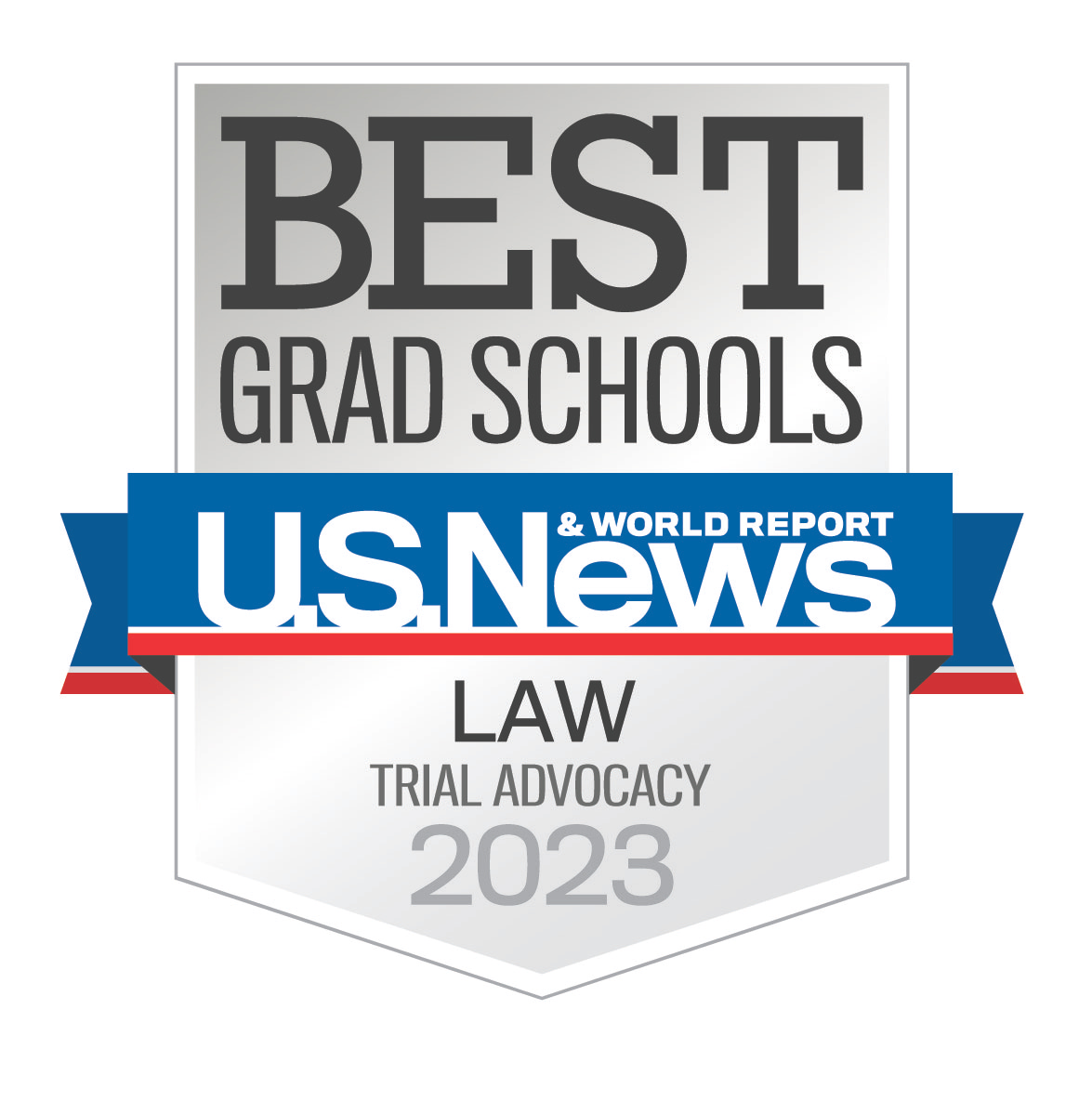 Stetson Law long ago set the standard for excellence in advocacy education through its success in interscholastic competitions. This year, U.S. News & World Report ranked Stetson Law third in the nation among law schools for its outstanding trial advocacy program. Stetson Law's numerous strengths include:
Advocacy Board
Dispute Resolution Board
This award-winning organization consists of four categories of student competition teams: client counseling, negotiation, mediation, and arbitration.
» Competition Schedule
Moot Court Board
Our Moot Court Board consistently places at or near the top in appellate advocacy competitions in many legal areas.
» Competition Schedule
Trial Team
Stetson's Trial Team has won first place in more national-level trial competitions than any other law school in the nation.
» Competition Schedule
Competitions at Stetson
International Environmental Moot Court Competition
National Pretrial Competition
Clinics and Externships
Stetson's clinic and externship programs are designed to enhance classroom-based learning and give students opportunities to gain valuable, real-world experience while remaining under the oversight of Stetson faculty. Hosting organizations include state and federal courts, government agencies, corporations, law firms, and legal aid organizations.
Service to the Profession
The Educating Advocates: Teaching Advocacy Skills conference brings together advocacy professors from across the nation to share the Stetson method of teaching.
Advocacy Resource Center
The Advocacy Resource Center brings the Stetson advocacy experience directly to the computers of advocates worldwide. A variety of Advocacy Training Modules addressing an array of pretrial, trial and appellate topics are available through video streaming. Public service attorneys (including government attorneys, district attorneys, public defenders, military attorneys, legal aid personnel and attorneys that work on behalf of the public good) may register now free of charge. Law professors attending Stetson advocacy programs receive free access for themselves and their students for the following year.
Excellence in Competition
No law school can match Stetson's record during the past three decades of interscholastic competition:
• Ranked #3 for trial advocacy by U.S. News
• 6 World Championships
• 83 National Championships
• 100 Regional Championships
• 54 State Championships
• 61 Brief Awards
• 181 Best Oralist/ Advocate Awards
• 6 Professionalism Awards
• 1 Most Creative Solution Award
• 2 National Competition Awards
Statistics are listed as of June 2022, and only include top awards for each competition.
---

VIDEO: Trial Team Practice
Trial Team member Trina Sams practices her opening statement during a rehearsal before the squad won the 2010 National Trial Competition.