Prepare for Success with Services for Stetson University College of Law Students
From the moment you arrive on campus, you'll notice a difference at Stetson. A student ambassador serves as your personal mentor, guiding you through orientation and beyond. Classmates support each other, working together to achieve the shared goal of becoming lawyers. Involved and committed professors offer a level of access rarely found at larger institutions. A friendly administrative staff also provides personalized attention with the following on-campus services: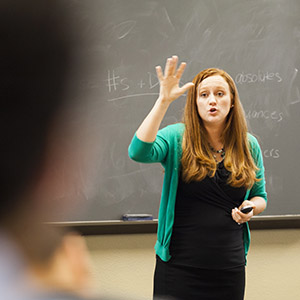 Stetson's Academic Success and Bar Preparation Services staff is committed to assisting students in developing their academic skills. Our director is also a full-time faculty member dedicated to helping you adapt quickly to the academic demands of law school. Workshops and specialized guidance help advance your critical thinking skills. The workshops cover topics that include time management, issue spotting, outlining strategies, exam preparation strategies, and practice exam questions. The workshops use material covered in students' doctrinal courses. Students will also receive direct feedback on their work product.
Our services are designed to assist students with every aspect of bar admission. Students benefit from a personalized study plan, and their sample exam answers are reviewed by a former bar exam grader. Stetson alumni also provide tactical and coaching support to graduates taking the bar exam. Stetson's bar-passage rate among first-time takers has historically ranked above the state average in Florida, and our graduates also have been successful in passing the bar examination in other states.
» Learn More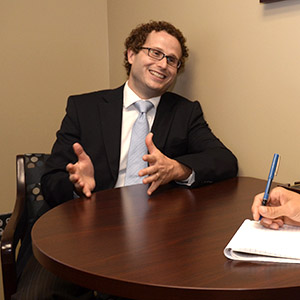 Stetson's Career Development Office offers useful tools and a selection of preparatory services for launching a chosen career. An accessible, insightful and enthusiastic staff supports your professional choices through individual performance planning and coaching sessions, group meetings and programs. Stetson's Career ToolKit workshop series and curriculum — based on insight gained from relationships within the employer communities — provides a framework and essential information for career planning and job searching.
» Learn More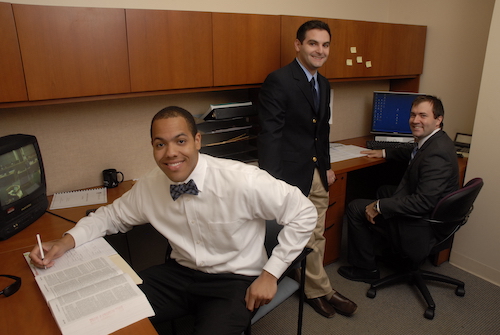 Stetson's robust Clinical Education program can provide you with this necessary experience working with state and federal courts, government agencies, corporations, law firms or legal aid organizations. With more than 400 opportunities available each year, every student can do a clinic or externship. There is no better way to learn the practice of law than by actually practicing it. Clinics and internships do just that, allowing you the critical opportunity to do real work in a living legal environment.
» Learn More