Hall of Fame - 2021 Inductees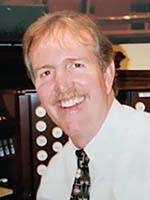 Paul Marshall May
Paul Marshall May was a 1980 graduate of Stetson Law. His enduring love of his alma mater led him to spearhead efforts to take the Stetson Law Alumni Association from a practically non-functioning group to a robust organization. Dean Bruce Jacob called him the "father" of today's Stetson Law Alumni Association and attributed its long-term success to May's work and commitment. He was president of the Alumni Association from 1986 to 1988 and created the Half Century Club for members who hit the 50-year mark.
May practiced commercial litigation, including banking, real estate, and construction in South Florida with the firm of May, Meacham and Davell. He was an active member of the Young Lawyers Division of The Florida Bar and was a driving force behind The Florida Bar's Law Week in 1982. He was a member of the Association of Trial Lawyers of America, the American Bar Association, and Alpha Phi Sigma, a national criminal justice honor society.
May was a devoted father to his wife and four children and was an active member of the First Baptist Church of Fort Lauderdale. A gifted organist, he tirelessly contributed his musical talent to not only First Baptist Fort Lauderdale but other churches throughout the state. May also served his community as the Bethany Christian School attorney and as a member of its Board of Directors, as well as volunteering with the American Cancer Society, Community Service Council, and Family First.
May passed away on April 2, 1999, following a battle with cancer. Stetson Law created the Paul M. May Meritorious Service Award – designed to be bestowed on alumni who showed continuous support to Stetson Law through contributions of time and gifts – in his honor.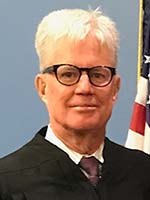 Thomas B. McCoun III
Thomas Bullitt McCoun III was a 1974 graduate of Stetson Law who began his legal career as an Assistant State Attorney in the Sixth Circuit of Florida.
He spent years in private practice as a trial lawyer doing both criminal and civil matters, where his daredevil personality and "no challenge is too tough" attitude made him a perfect fit for the work. He developed a reputation for excellence in advocacy and as a result, was appointed to represent death row inmates awaiting execution. McCoun cared deeply about the underdog, believing that everyone had the right to proper representation and a fair trial.
McCoun would go on to accept a position as a U.S. Magistrate Judge in United States District Court for the Middle District of Florida in February 1994. He presided over high profile and ordinary cases alike and was known for his humility, humanity, and oftentimes humor.
His sense of duty and service extended beyond the courtroom. He strongly believed in the importance of giving back and did so through service as an adjunct professor and mentoring Stetson students in the Federal Judicial Externship. He also taught Sunday school for both youth and adults at First Presbyterian Church in St. Petersburg. He was a dedicated member who participated in the building of homes for Habitat for Humanity, several mission trips with church youth, and preparing meatloaf dinners for hundreds of homeless individuals at the local nonprofit Pinellas Hope.
McCoun finished three full terms on the bench and was still on active recall status to serve as needed when he died on August 27, 2019, after living 13 years with cancer. A special resolution written by his judicial colleagues noted, "much too soon, a tightly knit family lost a loving husband, father, brother and grandfather, and the citizens of the Middle District of Florida lost an eminently fair and able magistrate judge who served his community for 25 years with unwavering dedication to the fair administration of justice."