Hall of Fame - 2019 Inductees
Stetson University College of Law honors the dedication and contributions of alumni, faculty and friends into the Hall of Fame.
» View photos from 2019 Hall of Fame event
---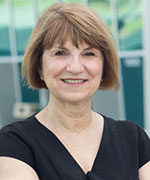 Susan S. Demers BA '71


Watch Video
Susan S. Demers is a 1971 graduate of Stetson University with a bachelor's degree in Speech and Theatre and a Juris Doctor from the University of Florida College of Law. Since 1982, she has served as the Dean of St. Petersburg College's ABA-approved Paralegal Studies Program and taught a variety of law-related classes. She is currently the Dean of the College of Policy Ethics and Legal Studies at SPC, and one of her most important endeavors is the Civic Engagement Project designed to develop more informed citizens. She also oversees the four-year program in Public Policy and Administration.
In addition to her work at SPC, Demers has served as an adjunct professor of Trial Advocacy and Technology at Stetson University College of Law. She devotes time as a consultant and coach for Stetson's competitive trial teams. In 2009 she, along with husband David Demers and Professors Roberta Flowers and Lee Coppock, coached the trial team that won the prestigious American Association of Justice competition. They also coached three Chester Bedell Competition teams, two of which won the championship.
In 2008, Demers was honored with Stetson Law's Distinguished Service Award, which was created for non-alumni who devote their time, integrity and scholarship to make Stetson Law the outstanding legal institution that it is today.
She is a past president of the Clearwater Bar Association and served on the board of directors of the Clearwater Bar Foundation. Three times she earned the CBA President's Award, which honors exceptional service to the public and the legal profession. She is active with the People's Law School, an 18-week program that teaches members of the public about different areas of the law.
Demers is on the board of the St. Petersburg City Theatre and helped spearhead the 2017 effort to save the company when it began to struggle financially. She and her two granddaughters continue to perform in Florida's longest continually operating community theater.
---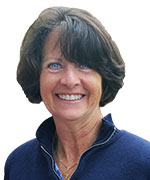 The Honorable Michelle T. Morley, JD '86


Watch Video
Michelle T. Morley is a 1986 graduate of Stetson University College of Law. She spent several years in private practice before being elected to the 5th Judicial Circuit in Florida in 2006.
As a judge, Morley has distinguished herself in Family Law, Child Dependency and Dependency Mediation Training, Guardianship, Domestic Violence, Poverty Law and Economic Diversity Issues, Eldercare Issues, Judicial Ethics, and the future of Equal Justice. She became an Arbitrator for the Florida Attorney General's Office, resolving "Lemon Law" complaints and joined the Florida Academy of Professional Mediators. She also serves on the Florida Judicial Qualifications Commission.
Morley has always been active in her community, including being a member of or volunteering with the Tri-County Business and Professional Women's Club, the Inverness Rotary Club, the Lake Sumter Community College Advisory Board, the Sumter County Sheriff's sexual assault response team, The Refuge at Jumper Creek, and the Sumter County Adoption Support Focus Group, among other organizations. She also participated in Leadership Sumter County and was on the board of the Thomas E. Langley Medical Center.
Her biggest initiative has been the Eldercaring Coordination project. As a judge, she saw many cases where an elderly person was losing the capacity to care or make decisions for him or herself, and the person's family began fighting about what to do. They would take their disputes to court, forcing judges to micromanage delicate situations best left to families.
In 2013, she and co-chair Linda Fieldstone brought together a taskforce of 20 state-wide agencies (including Stetson's Center for Excellence in Elder Law) to create the Eldercaring Coordination project. The goal was to train eldercaring coordinators as an alternative dispute resolution option to help families care for their loved ones without the need for micromanagement from the courts. Since 2015, eldercaring coordination has successfully assisted 70 families.
Morley has also taken an active role in mentoring Stetson Law students through on-campus presentations and other teaching opportunities, including serving as a guest faculty member in the Constitutional Law and Civil Rights History travel course.
---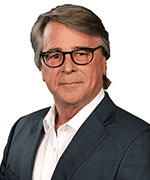 Thomas D. Roebig Jr., JD '86


Watch Video
Tommy Roebig is a 1986 graduate of Stetson University College of Law, where he was a member of the National Moot Court Team and a Dana Scholar. He now is partner in the civil litigation law firm Florin Roebig with fellow Stetson alumnus Wil Florin. In 2007, the Stetson Lawyers Association awarded Tommy and Wil its outstanding Alumni Award (Paul May Meritorious Service Award).
Roebig is Board Certified in Civil Trial Law by The Florida Bar and The National Board of Trial Advocacy, as well as Board Certified as a Civil Pretrial Practice Advocate by the National Board of Legal Specialty Certifications. He is a member of the Trial Lawyers for Public Justice Foundation and numerous other associations which promote civil justice.
During his more than 30 years in practice, Roebig has received many accolades, including those from Florida Trend™ Magazine, U.S. News and World Report Best Lawyers in America, Super Lawyers Magazine, and Martindale-Hubbell. In 2007, he was listed as one of "America's Leading Plaintiff's Lawyers" by the national legal organization, Lawdragon. Every year since 2009, Roebig was selected by the National Trial Lawyers Association as one of the Top 100 Trial Lawyers in the state of Florida.
Roebig has obtained jury awards of a million dollars or more in both federal and state court trials, including recoveries in the areas of medical malpractice, discrimination and civil rights, liquor liability, product liability, class action, and motor-vehicle negligence. In 2016, Roebig obtained a $42 million jury verdict against Applebee's and others in a personal injury case that was the largest contested jury verdict in Hernando County history. His successes have led to induction into the "Million Dollar Advocates Forum," a national organization that recognizes trial lawyers who have received jury awards in excess of a million dollars, and he has been named to the "Multi-Million Dollar Advocates Forum" for numerous jury verdicts of multiple millions.
Roebig is a frequently requested lecturer at Stetson University College of Law on the topics of negligence and wrongful death damages. He has often been a requested speaker on trial tactics to numerous legal associations and trial lawyer seminars, including the Florida Justice Association. He has served as an adjunct professor at St. Petersburg College teaching civil law courses.