Hall of Fame - 2018 Inductees
Stetson University College of Law honors the dedication and contributions of alumni, faculty and friends into the Hall of Fame.
» View photos from 2018 Hall of Fame event
---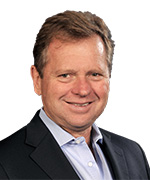 Wil H. Florin J.D. '80


Watch Video
Wil H. Florin was born in Salzburg, Austria, and co-founded what is now the Florin Roebig law firm, and at age 30, obtained the then-largest reported jury verdict in Pinellas County history. He and partner Tommy Roebig have obtained numerous record-setting Tampa Bay area jury verdicts, including what are believed to be the largest contested jury verdicts in Pasco, Hernando and Sumter counties. Two of those verdicts were reported among the Top 50 in the nation in 2014 and 2016 by the National Law Journal. Florin and Roebig have worked on some of the nation's most scrutinized civil cases, representing wrestling great Hulk Hogan and former USF head football coach Jim Leavitt. In 2010, Florin became one of very few attorneys to ever have their legal career profiled by the Tampa Bay Times.
In 2017, he and Roebig appeared on CBS News "48 Hours." Recently, they, along with Florin's son Chad, were retained by the victim in one of the world's most highly publicized cases of 2018. Florin describes his most rewarding professional achievement to be the successful national class-action prosecution of a federal race discrimination case where he obtained a multi-million dollar settlement and secured an agreement that implemented broad-based corporate changes in promotional practices.
Florin has served Stetson as an adjunct professor and a member of both the Board of Overseers and Board of Trustees. He received Stetson's Paul May Meritorious Service Award in 2007. While he was a student, Florin won the 1980 Stetson Moot Court Competition and represented Stetson at the Robert Orseck state competition. Since its inception, Florin Roebig has sponsored the travel component of Stetson's Civil Rights History course. Constructed in 1993 and rededicated in 2006, Stetson named its Florin Roebig Courtroom for the firm.
---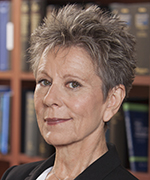 Rebecca C. Morgan J.D. '80


Watch Video
Rebecca C. Morgan began to build the foundation for her career as a pre-eminent and nationally and internationally known expert in elder law shortly after graduating from Stetson Law, ultimately being called the "godmother of elder law" by former VA Secretary Max Cleland. After law school, Morgan was hired by Gulfcoast Legal Services, working in the senior advocacy unit. In 1985, she left Gulfcoast and returned to Stetson, teaching elder law classes and overseeing a clinic. She also served for a time as assistant dean of students and associate dean of academics at Stetson Law.
In 1995, she created the Center for Excellence in Elder Law. With Professor Roberta Flowers, she spearheaded efforts that resulted in the construction of the Eleazer courtroom as a model for barrier-free accessibility, named for Professor Emeritus Bill Eleazer. She was instrumental in the creation of Stetson's LL.M. in Elder Law and is currently involved in the leadership of Stetson's new Master of Jurisprudence in Healthcare Compliance. Professor Morgan has served in leadership roles at the most elite elder law organizations in the country, along with elder law affiliated organizations.
She has served as president of the National Academy of Elder Law Attorneys, of Justice in Aging, and the American Association of Law Schools Section on Aging and the Law. She is past chair of the Florida Bar Elder Law Section. She also serves on the faculty of the National Judicial College. She has also served on numerous tasks forces, commissions and advisory boards, including the Center for Medicare Advocacy, the ABA Commission on Law and Aging, and the board of the American Society on Aging. She has worked with the National Elder Law Foundation, writing questions for the nationally certified elder law attorney exams. Professor Morgan chairs the National Conference on Special Needs Planning and Special Needs Trusts, now celebrating its 20th year.
---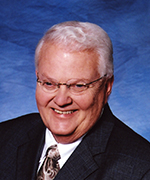 Michael I. Swygert


Watch Video
Michael I. Swygert, whose father was a federal judge who spent 19 years at the district court, then 27 years at the U.S. 7th Circuit Court of Appeals in Chicago, realized in high school the impact that great teaching can have on a person's life. Swygert was the first editor-in-chief of the law review at Valparaiso University, where he graduated first in his law class in 1967. He received a master of laws degree from Yale Law School in 1968, and after graduating, took a job with a law firm in Chicago where he had an opportunity to work on an anti-trust dispute regarding General Telephone Company versus AT&T.
In 1971, Swygert became as assistant professor at Valparaiso Law, and later a law professor at DePaul University in Chicago. He also successfully settled a heated teachers strike in Indianapolis that led to a series of effective arbitration and mediation cases in several states. He spent three years working on a case that went to the Supreme Court concerning a power company attempting to build a nuclear power plant near the city of Chicago. Joining the Stetson faculty in 1979, Professor Swygert loved working with students, and authored and co-authored several articles and books.
One ground-breaking statistical piece regarding tenured professors was cited by the New York Times. A prolific writer, he co-authored the definitive history book, Florida's First Law School: A History of Stetson University College of Law, with the late Dean Gary Vause. He also wrote a book about professor Wm. Reece Smith Jr., namesake of Stetson's Wm. Reece Smith Courtroom. He wrote an extensive history book for the 125th anniversary of Valparaiso Law, where he directed the Law School National Council and started the Swygert Moot Court Competition in honor of his late father. Professor Swygert was invited to be on the faculty at several universities, including Cambridge University, when he was invited to visit as a research scholar and opened the door for several Stetson colleagues who were subsequently invited to visit at Cambridge University.