Hall of Fame - 2017 Inductees
Stetson University College of Law honors the dedication and contributions of alumni, faculty and friends into the Hall of Fame.
---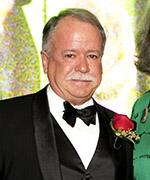 Luis Prats B.A. '78, J.D. '81


Watch Video
Luis Prats was born in Havana, Cuba, and became the first person in his family to graduate from college. As a young trial lawyer, he won the case of Mason v. State of Florida before the Florida Supreme Court, making law on whether a mentally impaired person can receive the death penalty. During the 1980s, he established a career as a top construction lawyer in the state. He won one of the biggest judgments in a construction case in the Florida Panhandle. Named among Florida's Top 100 Lawyers by Super Lawyers several times, Prats was inducted into the invitation-only American College of Construction Lawyers, is listed among the Best Lawyers in America, Florida Trend's Legal Elite, and in the Chambers USA Guide to America's Leading Business Lawyers.
Prats has served as a leader of several organizations, including Habitat for Humanity, the American Bar Association Forum on Construction Law, the American College of Construction Lawyers, and the Greater Tampa Chamber of Commerce. Prats is a shareholder and the construction practice group leader at Carlton Fields law firm. Appointed to Stetson University's Board of Trustees, he chaired the board for the past three years. Prats also served on the Stetson Law Board of Overseers from 2008-2011. Stetson presented Prats with the Paul M. May Meritorious Service Award in 2006 and the George and Mary Hood Award in 2016.
---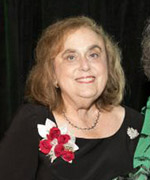 Leslie Reicin Stein J.D. '76


Watch Video
Leslie Reicin Stein grew up in Chicago and followed her dream to attend law school with a bequest from her grandmother. At Stetson, Leslie graduated cum laude, was editor-in-chief of the Stetson Law Review, and received the Walter Mann Award for Most Outstanding Law Graduate, becoming a new mother after her second year of law school. After graduating from law school, Stein was associate general counsel of the University of South Florida, where she taught as lecturer and instructor, and became president of the Association of State University Systems Attorneys.
In 1980, she began a 24-year career at GTE Florida, negotiating the first nationwide collective bargaining unit contract and serving as an international technology lawyer. She also served as director of the Children's Home, chair of the City of Tampa Civil Service Board, national vice chair of the National Conference of Christians and Jews, president of both the Florida and Hillsborough Associations for Women Lawyers, and as an adjunct faculty member at Stetson Law where she taught for more than 20 years. She worked for Special Data Processing Corporation as senior vice president for human resources and general counsel, at Publix as special projects counsel, and opened her own firm in 2009. Stein has received awards including Florida's Outstanding Young Woman of the Year, the Hillsborough Association for Women Lawyers Leader in the Law, and the Hillsborough Bar Association Outstanding Lawyer. Stein is a lifetime member of the Stetson Law Board of Overseers and served as president of the Dana Foundation. She received the Paul M. May Meritorious Service Award for Outstanding Service to the Stetson Alumni Association.