Hall of Fame - 2016 Inductees
Stetson University College of Law honors the dedication and contributions of alumni, faculty and friends into the Hall of Fame.
» View photos from 2016 Hall of Fame event
---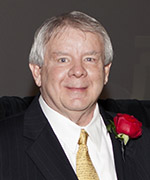 Professor Robert D. Bickel


Watch Video
Professor of Law Robert D. Bickel has taught at Stetson for 38 years. His national awards include the American Bar Association's Harrison Tweed Award for Continuing Legal Education and the Florida Bar's Faculty Professionalism Award. In 1994, he was elected to the American Law Institute and he is a fellow of the National Association of College and University Attorneys. Joining Stetson's faculty in 1978, Professor Bickel served as assistant dean and created the law school's first federal civil procedure course. Professor Bickel created and launched the National Conference on Law and Higher Education. Now in its 37th year, this is the longest running national conference of its kind.
In 2004, Professor Bickel approached his colleagues to create a Constitutional Law and the Civil Rights Movement course. He envisioned a traveling classroom, where students meet civil rights icons where they made history. Professor Bickel has also invited numerous Civil Rights Movement veterans to campus. He and video production manager Stan Arthur filmed interviews with a special group of Civil Rights Movement veterans as part of a digital classroom project for the Newseum Institute in Washington, D.C. In 2012, Professor Judith Scully and Professor Bickel created a concentration program in social justice advocacy, which graduated its first full class in 2014.
---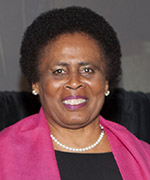 Justice Peggy A. Quince


Watch Video
Justice Peggy A. Quince is the first African-American woman to lead a branch of government in Florida, serving as chief justice of Florida's judicial branch, and the first to be appointed to both the Florida Supreme Court and Florida District Courts of Appeal. Honored with dozens of awards, Justice Quince is a Lifetime Achievement Award and Margaret Brent Women Lawyers Achievement Award recipient, and a member of the Florida Women's Hall of Fame which includes luminaries Marjorie Stoneman Douglass, Zora Neale Hurston, and Marjorie Kinnan Rawlings.
Justice Quince received an Honorary Doctor of Laws degree from Stetson University, where she has participated in a number of programs and served on the Board of Overseers at the law school for many years.
---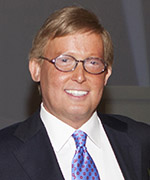 Matt Towery JD '87


Watch Video
Matt Towery JD '87, a longtime member of the Stetson University College of Law Board of Overseers, was nominated in 2007 by the family of the late Martin Luther King Jr. and Ambassador Andrew Young for the John F. Kennedy "Profiles in Courage Award for his efforts and amicus brief filed to free a young African-American, Genarlowe Wilson, imprisoned under an incorrect interpretation of a law Towery authored years earlier. Georgia's Supreme Court, including Stetson alumna Justice Carol Hunstein, agreed with Towery and freed the young man.
At the age of 30, Towery was the Republican Party's nominee for lieutenant governor of Georgia. Two years later, he was elected to the Georgia House of Representatives, becoming the first Republican since Reconstruction to preside over the state House chamber. Towery also served as the political chairman for U.S. House Speaker Newt Gingrich. He was also CEO of his family company Color Graphics, which was at the time of sale the largest sheet-fed printing company in the Southeast. Towery also founded InsiderAdvantage, a national internet news, polling and publishing company. He has enjoyed an 18-year career in network and affiliate television and this election year he serves as the political analyst for major national Fox affiliates.
In the fall of 2015, Towery's latest book Newsvesting soared to the top of Amazon.com's hottest new releases. He currently splits his time between running his family-owned investment company, finishing his TV obligations, and serving as chairman of governmental affairs at a major Southeastern law firm, Hall Booth Smith, which has a growing Florida presence.