Hall of Fame - 2015 Inductees
Stetson University College of Law honors the dedication and contributions of alumni, faculty and friends into the Hall of Fame.
» View photos from 2015 Hall of Fame event
---
Fred Dudley JD '68


Watch Video
Fred Dudley JD '68 is a board certified construction lawyer with almost five decades of experience in construction and real estate law. This acclaimed lawyer served 16 years in the Florida Legislature, retiring from the Florida Senate in 1998, where he served as chair of the Senate Judiciary Committee, chair of the Appropriations Subcommittee on Education, and vice-chair of the Appropriations Committee. Dudley has received numerous awards for his countless contributions to his community, to his profession and to Stetson University College of Law. He served on the Stetson Board of Overseers for six years and is the recipient of Stetson's Ben C. Willard Award for humanitarian achievements of distinction.
---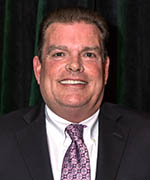 Fred Schaub '84


Watch Video
Fred Schaub '84 is the felony division director at the State Attorney's Office in Florida's 6th Judicial Circuit. He has prosecuted a wide range of criminal cases from misdemeanors to murder cases, complex racketeering cases and corrupt public officials. The governor of Florida appointed him as a special assistant state attorney to handle a grand jury case addressing claims of mistreatment of Florida prisoners.
Schaub played a key role in establishing Stetson Law's national ranking in trial advocacy when he took over the law school's prosecution clinic and trial advocacy program. Under his leadership, Stetson became the first law school to win all five national trial competitions. He continues to serve Stetson as an adjunct professor and with the Pinellas County prosecution clinic.