Success Stories
Pursuing an M.B.A. had been a long-time personal goal and the Stetson University Executive M.B.A. program allowed me to fortify my quantitative skills and augment my overall business acumen, while making me a more confident and effective leader. Moreover, I will always cherish our cohort-based learning experience and the lifelong relationships we established.
Yvonne Chang, '09
Director, Club Management and Regulatory Affairs, Disney Vacation Club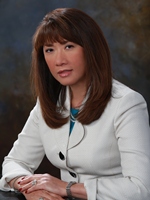 Everyone that I've encountered thus far has just blown me away in terms of the support and the encouragement they've provided. I couldn't imagine having a better experience, and everyone that I've spoken to who has been through the program says that it only gets better!
Lauren Hall, '14
Catering and Convention Services Manager, Walt Disney World Company.
Watch Lauren's testimonial here!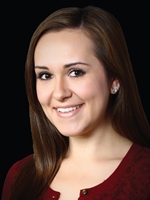 I had a great sense of nostalgia and pride returning to campus as a graduate student with my Cohort. I look forward to returning to DeLand in May to graduate with my cohort.
When he graduates, David will officially become a "Double Hatter," meaning he will have both his undergraduate and graduate degrees from Stetson University. David looks forward to returning to more project management-related tasks after graduation.
David LaRocque, '13
Senior IT analyst, Genworth Financial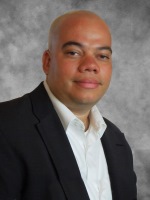 I was considering an online program until I heard about Stetson University's Executive M.B.A. program and its cohort-based learning environment. I am a firm believer in face-to-face interaction with professors and colleagues; it just brings so much more to the table and to your investment. My Executive M.B.A. with Stetson University complemented both my domestic and international business experience nicely, while broadening my skills in strategic thinking and business acumen.
Geoffrey Pointon, '07
Communications Manager, Disney Destinations
While the thought of balancing work, travel, family and school was daunting, Stetson University's Executive M.B.A. program provided me with the competitive edge I was seeking while fitting into my schedule. The curriculum was immediately applicable to my career, with a strong emphasis on strategy, finance and management. I had access to a committed teaching staff with real-world business experience and I formed a strong network of diverse Cohort alumni.
Rita Graham, '08
Director, Networks and Operations Services, American Express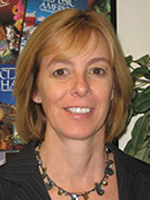 It is the cohort experience that really differentiates the Stetson E.M.B.A. program. We facilitate learning for each other, which is a very unique thing, and this aligns itself much more closely to the actual business environment.
Gwen Schaefer, '13
Account Associate, Customer Managed Relationships (CMR), Walt Disney Company.
Watch Gwen's testimonial here!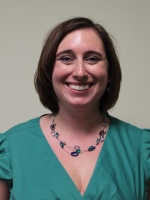 Creative, exhilarating, thought-provoking, challenging, rich: It's difficult to describe my entire experience in the Stetson University Executive M.B.A. program in only a few words. It's easier to describe the new qualities I see in myself after having been through it: strong, professional, capable and confident!
Tyler Reed, '08
Associate Editor, BASS Times, ESPN Outdoors/BASS