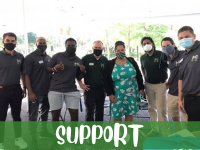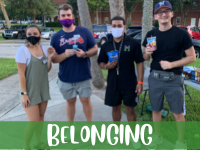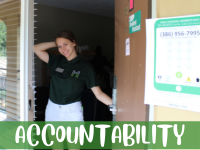 About Resident Assistants
The Resident Assistant is a peer leader at Stetson University who is extensively trained to help students during their time living on campus at Stetson. RAs are responsible for creating significant connections with each resident in their community through meaningful interactions. Intentional conversations are one strategy our curriculum utilizes to support students, through these monthly one-to-one conversations resident assistants are able to support the specific needs and challenges of each of their residents.
In addition, RAs create community through the planning of social and educational experiences that are tailored to the unique needs of the residents living in their community, connecting students to the community, Stetson, and the local DeLand community. RAs provide support with various concerns that may arise, assisting with lockouts, managing roommate conflicts, and making sure residents are known and feel connected to the resources on campus. It is the RA's responsibility to foster and empower the community to create an environment that feels safe and secure as well as supports the educational mission of the university and the personal development of all residential students.
Learn more by visiting the application process page.

First Year Area
West Area
Central Area
Apartments Area