Student Success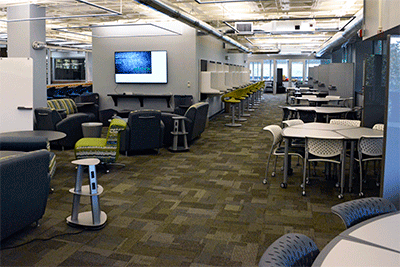 Deep and meaningful student learning takes place when students are engaged in educational experiences that bring real-world relevance to what they have learned. These "high-impact" learning experiences include student research, internships, community-based learning and study abroad.
Through donor funding of student fellowships and programming in these areas, more students are able to participate in life-changing experiences that accelerate their learning, enhance their skills and allow them to develop networks that increase their success in reaching their career and graduate school goals.
---
"Through my summer corporate accounting internship with Siemens Energy, I developed the ability to analyze big data sets and manipulate them to provide useful information for management.
"I had the privilege of working with two departments: Parts Finance, responsible for managing all of the parts inventory for the Energy Sector, and the Field Service group, responsible for tracking job status and reporting budgets to managers.
"Ironically, some of my tasks had to do with Cost Accounting, an area I had trouble with in the spring. My internship, however, really helped me understand budgets; it all made more sense when I had the chance to apply it to real-world tasks."
Mark Marcus '14 | Accounting graduate
2013 Student of the Year, Florida Career Professionals Association
---
Gaining core skills, regardless of ethnicity and socio-economic status, is the greatest equalizer in a student's ability to succeed; therefore, we've embedded 10 skill modules in Success Coaching that span a student's time at Stetson. These modules are: Fiscal Literacy, Time Management, Goal Setting, Note Taking, Active Reading, Memory, Test Preparation, Study Aids, Academic Anxiety, Attitude/Commitment/Motivation.
Any student who would like a Success Coach may have one, and successful students have in turn become Peer Success Coaches themselves.
Unique among colleges and universities, our student success initiatives like Success Coaching have directly contributed to a 12% increase in the number of first-year students achieving a minimum 3.0 GPA in their first term. Over time, this will have an impact on student retention and graduation rates.
Other Campaign Priorities