Student Success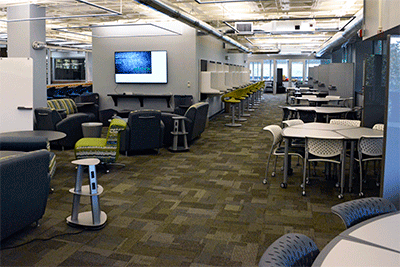 Deep and meaningful student learning takes place when students are engaged in educational experiences that bring real-world relevance to what they have learned. These "high-impact" learning experiences include student research, internships, community-based learning and study abroad.
Through donor funding of student fellowships and programming in these areas, more students are able to participate in life-changing experiences that accelerate their learning, enhance their skills and allow them to develop networks that increase their success in reaching their career and graduate school goals.
---
"From the beginning, Stetson has assisted me with my post-undergraduate goals by providing invaluable professors, rigorous accounting courses to help prepare me for the CPA exam, and numerous preparation tools for career advancement. I took part in a couple of mock interviews offered by the Career Development program at Stetson and attended the Career Fair. During my accounting internship at Cohen, Smith & Co., I assisted with quarterly compilations, taxes for individuals and corporations, and estate taxes. I valued this opportunity to apply my knowledge to real-world tasks."
Cailyn Prewitt | Accepted an Audit Staff position with Moss Adams in Eugene, Ore., several months before her graduation.

Other Campaign Priorities