Office of Development and Alumni Engagement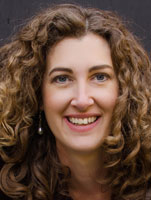 Interim Vice President for Development and Alumni Engagement, Associate Vice President, Development Strategy and Communications
Amy Gipson
Amy leads Stetson's philanthropy efforts as they pertain to sustainable giving and donor relations, development operations, special campaigns, and initiatives that engage donors in the life of the university. As a member of the development senior leadership team, Amy collaborates with colleagues – particularly faculty leadership and staff in Alumni Engagement, Admissions and Student Financial Planning, Student Affairs, Marketing, and Career Development – to instill a mission- and values-driven culture of philanthropy across the university's four campuses.
In this role, Amy and her team focus their efforts on developing and implementing data-driven strategies, tied to the university's goals, that allow donors to make the impact they want to make – whether it's through funding scholarships, academic programs or student-life experiences that change students' lives and set them on a path of significance. Amy and her team use a mix of communication tools to tell stories that encourage ongoing support and share the value of these investments.
A creative strategist with more than 20 years of experience in higher education, Amy previously served as vice president for marketing and communications at Stephens College for nearly seven years before joining Stetson in November 2012. In her 17 years at Stephens, a Missouri women's college founded in 1833, she helped institute a turnaround marked by increased enrollment, enhanced public relations and partnerships, and revitalized academic and student programs. She led the creative direction of recruitment and fundraising campaigns, oversaw the 2007 comprehensive re-accreditation report and visit, served as college spokesperson, and chaired the 175th Anniversary committee.
She and her husband, Jason, live in DeLand with their two daughters. A graduate of the University of Missouri School of Journalism, she also has an MBA from Stetson.
386-822-7220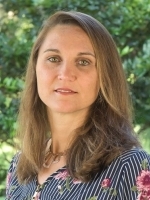 Executive Assistant for the Vice President of Development and Alumni Engagement
Melanie Laboy
Melanie in her role, works closely on philanthropy efforts with the Vice President and Associate Vice President of Development & Alumni Engagement to strategically align development initiatives for funding opportunities. As a member of the leadership team she oversees the division's administration and also acts as liaison for the vice president to the president's office as well as the University.
Melanie started her career in higher education with Stetson in 2018 after more than 15 years in the private sector. She graduated from the University of Central Florida with a Bachelor's Degree in Commerce and Political Science and earned her MBA here at Stetson.
386-822-7457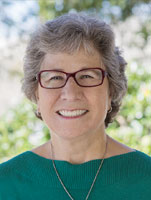 Senior Administrative Secretary
Sharon Hamil
Sharon serves as the administrative secretary for the Office of Development and the major gift officers. In this capacity she utilizes the university database to retrieve lists and prepare materials for use by the Vice President prior to donor visits. She also prepares trip itineraries and makes airline and hotel reservations for the development team. Sharon is responsible for transcribing reports and letters and for drafting correspondence and acknowledgement letters and data entry of information into the Banner record. Sharon maintains gift officers budget records and monthly budget reports, as well as preparing expense reports for the major gift officers.
Prior to joining Stetson's staff in 2004, Sharon worked 11 years for a local CPA. She lives in DeBary and has three children, five grandchildren and four step-grandchildren.
386-822-7451