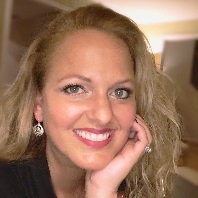 Blythe de Armas Sheahan Memorial Endowed Scholarship
A pivotal scholarship to honor the 1997 Stetson alum, aiding students whose journeys have been touched by cancer
A battle with cancer is one fought by entire families, bringing hardships to nearly every corner of life. The Blythe de Armas Sheahan Fund is a scholarship opportunity for aspiring students impacted—either themselves or through an immediate family member—by the emotional and financial tolls of a cancer diagnosis.

Blythe de Armas Sheahan graduated from Stetson in 1997 with a bachelor's degree in education. A member of Alpha Xi Delta, the Winter Park native went on to build a career as an educator while raising three children—Maeve, Lily, and Frances—with her husband Doug, who earned an MBA from Stetson. (Her parents, Donna and Nestor de Armas, and sister, Paige Filartiga, are also alumni.)
At the age of 36, Blythe began what would become a long and arduous battle with breast cancer. In the years that followed, she used the infectious enthusiasm, courage, and enduring humor that defined her spirit to help raise awareness for the disease and to support fellow breast cancer patients in her community. In doing so, she lifted everyone up, from her children and family to those battling alongside her.
Blythe succumbed to her illness 10 years after her initial diagnosis. This scholarship in her name will exist in perpetuity to honor her legacy of boundless joy and warmth, strength and determination in the face of adversity.
Once fully endowed, this scholarship opportunity will support aspiring students impacted by a cancer diagnosis (themselves or an immediate family to include parents, guardians, or siblings).