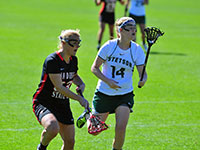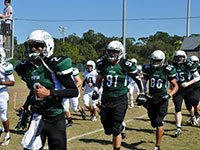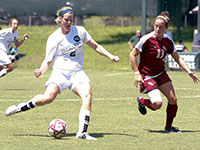 Athletic Expansion Initiative
Hatter Athletics
Stetson University's first season of Hatter Football as a member of the Pioneer Football League is well underway! We are also fielding a new women's lacrosse team as a member of the Atlantic Sun Conference. To learn more about these programs and other sports, visit www.gohatters.com.
The success of our programs depends on the generosity of our donors. Hatter Nation, we need you to join "Team Stetson" today and become a financial partner to support the $6.7 million Athletic Expansion Initiative, designated to fund the construction of the Athletic Training Center and make improvements to athletic playing fields.
The funding of these components, which launched our new football and lacrosse programs, is critical to the success of Stetson Athletics. Please help us reach our goal!
Questions? Email: [email protected] or call 386-822-7455.
Thanks in advance for your support. Go Hatters!
Naming Opportunities
Many exciting naming opportunities are available through the Athletic Expansion Initiative campaign.
Special donor receptions with coaches and administration allow lead gift donors the opportunity to hear the "inside story" on plans, timetables, recruitment updates and more.
Adding football and lacrosse to the university's athletic program enriches Stetson in numerous ways. They help:
Build a more vibrant campus life
Enhance alumni engagement
Strengthen Stetson University's ability to attract and retain students
Help balance the male-female ratio on campus by adding 100 males
Increase enrollment (For each football player recruited, additional students will be attracted to campus, which is a major step toward our goal of growing enrollment to 3,000 students by 2016.)
Be a game changer - make a gift now and join Team Stetson!
Your gift will be a lasting legacy!