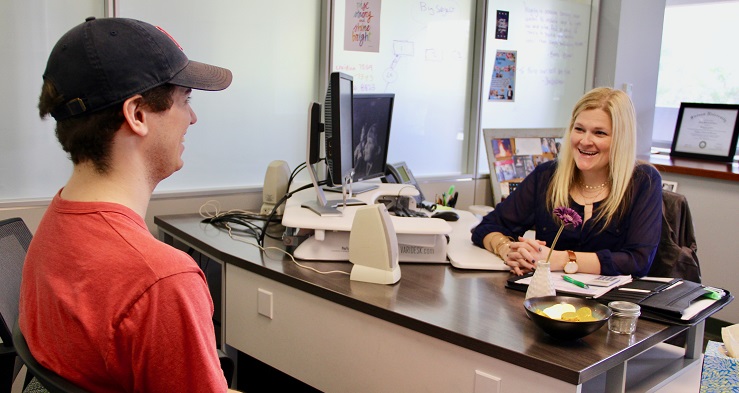 Academic Advising
Every student is different; every story is different. Our task is to help students create the academic chapter of a lifetime.
Academic Advising empowers students to tell the academic component of their Stetson story by finding out where they have been, where they want to go and the best way to get there. By providing each student with a personalized advising experience, students will be able to explore the class options available to them and maximize their learning experience here at Stetson.
Academic Advising encompasses a comprehensive support network of faculty advisors, professional staff, peer leaders and other administrative staff. The program's hallmarks include personalized faculty advising and mentoring, a supplementary Advising Center, advanced degree audit technology and a peer-leader support team.
Academic Advising is conveniently located in the Hollis Family Student Success Center in the library.
Resources for Prospective Students
Resources for Current Students
Resources for Faculty
FAQ
Schedule an Appointment
To schedule an appointment, please access the Stetson SSC from the Student Life tab on the my.stetson.com page. Once logged on, please select "Schedule an Appointment" on the right-hand side and select "Academic Success." A new drop-down menu will appear and students should select the option that best fits their needs.
For any questions on this process, please contact academic.advising@stetson.edu or (386) 822-7345.
Placement Testing
Learn more information on placement testing and how to take the placement test for Writing, Quantitative Reasoning and Language.