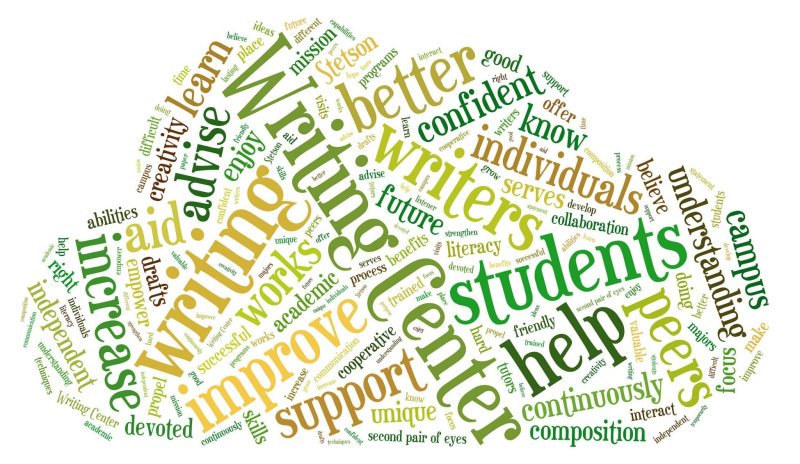 Writing Center
The Stetson University Writing Center offers free tutoring in writing to all Stetson University students, staff and faculty. Our friendly, trained peer tutors help writers across campus with any type of written work, at any stage of the writing process.
Appointments
While you can visit the Writing Center without making an appointment, we strongly suggest that you make an appointment before visiting in order to guarantee that you'll be seen by a tutor. Appointments may be made online. To log in, use your Stetson University username and password. Appointments must be made at least 10 hours in advance.
Contact
"Like" us on Facebook or follow us on Twitter @SUWritingCenter for the latest announcements, updates and news!
If you have any questions about our services, or would like to request a class visit or workshop, please email us at writingcenter@stetson.edu.
Location
The Writing Center is located on the first floor of the duPont-Ball Library.
Spring 2016 Hours
Monday through Thursday: Noon to 10 p.m.
Friday: Noon to 3 p.m.
Sunday: 3 p.m. to 6 p.m.