Tammy Miller
Adjunct Professor of Music, Keyboard and Collaborative Piano
Tammy Miller is an adjunct faculty member for the Stetson University School of Music, where she accompanies students, faculty and choirs. Her recent performances include: accompanying the Women's Chorale under the direction of Andrew Larson at the Southern Division Conference of the American Choral Directors Association, Schumann's Spaniches Liederspiel opus 74 as part of Stetson University's Schumann Festival and accompanying the 2011 Florida All-State Women's Choir.
In addition to accompanying the Concert Choir, Stetson Men and the Choral Union, her responsibilities at Stetson University include private piano instruction, teaching functional keyboard classes and other collaborative work. She also serves as director of music at Orange City United Methodist Church.
She received her bachelor of arts degree from Stetson University and her master of arts degree from the the University of Central Florida. Her former teachers include: Mary Gae George, Michael Rickman, Ph.D.and Laurent Boukobza. She is a member of Pi Kappa Lambda, the Music Teacher's National Association and the Volusia County Music Teacher's Association.
Education
M.A., University of Central Florida
B.A., Stetson University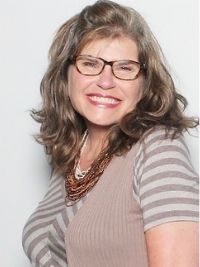 Contact Information