Dean's Office Staff
The Dean's Office facilitates communication from the Dean to all departments at Stetson University College of Law and to outside organizations.
---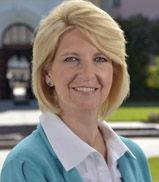 Roxane Latoza
Executive Assistant to the Dean
phone: 727-562-7800 ext. 7645
email: latoza@law.stetson.edu
Roxane Latoza is the executive assistant to the Dean and brings to Stetson more than 25 years of executive-level office experience. Her duties include coordinating the commencement exercises at the law school, holding monthly office meetings for Dean's Office staff, handling budget and finances for the Dean's Office, coordinating travel for the Dean, maintaining and coordinating the ABA and AALS faculty group memberships, and maintaining historical lists including the Board of Overseers.
Before joining Stetson, Latoza was employed in the healthcare administration field and worked as a director of development and new initiatives for a local healthcare consulting firm. She is a native of Chicago whose interests include reading, gardening, and visiting with family and friends.
---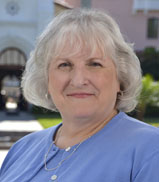 Carol Booth
Administrative Specialist
phone: 727-562-7800 ext. 7950
email: cbooth@law.stetson.edu
Carol Booth is the administrative specialist to the associate dean for academics. Her essential duties and responsibilities include maintaining the calendar and making travel arrangements for the associate dean; preparing adjunct faculty salary letters, maintaining adjunct files, assisting with scheduling of classes, and organizing new faculty and adjunct training.

Booth was previously in banking where she was a bank officer and held positions in lending and administration. When she isn't with her children and grandchildren you can find her playing Sudoku.