International Law LL.M.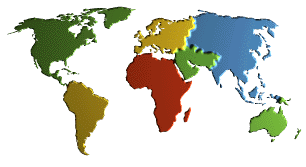 Founded in 1900 as Florida's first law school, Stetson University College of Law is a leader in international legal education. Stetson is fully accredited by the American Bar Association and is a member of the American Association of Law Schools. Stetson offers a welcoming environment for lawyers around the world, with renowned professors who share the knowledge and skills needed to succeed in the global marketplace.
The Master of Laws (LL.M.) in International Law program is an intensive one-year course that leads to an advanced legal degree in International Law with concentrations in International Public Law or International Private Law.
Stetson offers a special two-week orientation course to foreign-trained attorneys enrolled in the LL.M. program designed to facilitate the process of understanding and overcoming the challenges of the study of law in a different legal and educational system. This course provides the students with the necessary tools to succeed in a U.S. law school.
Candidates for the LL.M. degree must satisfactorily complete two full academic semesters for a total of at least 24 credit hours. The first semester's curriculum includes two special courses designed exclusively for foreign trained attorneys: United States Legal Systems and United States Legal Research and Writing.
The Stetson Philosophy
Stetson is committed to teaching excellence, legal scholarship, law reform and service to the public and the legal profession. Our goal is to educate men and women who not only will serve ethically and competently in the practice of law and related professions, but who will contribute to making a better world.
Personal attention to the needs of students is one of the hallmarks of Stetson's educational philosophy. Because our faculty and staff are committed to a caring environment for personal and professional growth, students quickly find themselves woven into the fabric of this close-knit community. An active and welcoming student body provides social and moral support, while tutors and mentors offer academic and professional guidance. Our students in the Juris Doctor (J.D.) program come from diverse backgrounds, including a growing number from foreign countries. The Master of Laws (LL.M.) class will be kept small to ensure that each student can maximize his or her potential.
For current student demographics, see Stetson Law's Profile.
Program Objectives
The International Law LL.M. program is designed to prepare graduates to enter the global marketplace thoroughly prepared for positions in business, government, teaching and international law practice or related professions. The program emphasizes professionalism, leadership and business skills in addition to training in the law. The required core curriculum stresses those subjects of fundamental importance to all international business lawyers, and a diverse elective curriculum allows students a wide range of choices to pursue their own individual career interests in public as well as in private international law. The program includes a practical skills requirement in the international area. Additionally, it features special courses for foreign-trained attorneys. Stetson's LL.M. program accommodates the specialization needs of both experienced practicing attorneys and recent law schools graduates from the U.S and abroad.
The Sunny Side of Law School
We believe balance is essential to your personal and professional growth. The active but relaxing lifestyle of Florida's Gulf Coast provides an ideal counterpoint to the rigors of law study.
Stetson University College of Law is located in a beautiful Spanish-Mediterranean complex originally designed as a 1920s vacation resort. The campus offers a full schedule of cultural and social events, and is home to a wide variety of student organizations and intramural sports teams. The recreation center is only a short walk from the classrooms, and includes a fitness center and swimming pool. There are courts for tennis and basketball, and a field for football, soccer and softball.
The Tampa Bay area is known for its many amenities, magnificent beaches and palm-lined boulevards. Entertainment ranges from beachfront clubs and restaurants to fine museums and performance venues. The area is home to professional sports franchises, and is rich in parks, biking paths, playing fields, fishing piers, boating marinas and golf courses. World-class entertainment parks are nearby, including Busch Gardens, Disney World, EPCOT Center, Sea World, and the movie theme parks at Disney-MGM and Universal Studios. Tampa Bay's wonderful weather allows you to enjoy these amenities all year round.
Admission Requirements
Application Fee/Deadline:  Stetson's LL.M. in International Law program does NOT require an application fee.  There is not a deadline for the LL.M. in International Law application, however, the LL.M. Admissions Committee prefers to receive your application at least three (3) months in advance of the start of classes.
Applicants for admission to the LL.M. Program must have received their first law degree at an ABA-accredited law school or at a law school approved by the appropriate authority in a country other than the United States. In addition, the Graduate and International Programs Committee may in its discretion, admit applicants with law or law related degrees, practicing lawyers and applicants which the Committee determines to have comparable credentials. Foreign applicants must submit the legal credentials that apply in their respective countries of origin. All applicants must demonstrate strong academic achievement and must be proficient in the English language. Applicants whose native language is not English must achieve a TOEFL examination score of at least 79 (internet-based); 213 (computer-based); or 550 (paper-based).
CODES FOR TOEFL EXAM TO BE SENT DIRECTLY TO STETSON COLLEGE OF LAW:
Stetson College of Law "Institution Code"     =  "5630"
Stetson College of Law "Department Code"  =   "03"
Foreign students are advised that admission to the bar in Florida and most other states requires a J.D. degree from an accredited U.S. law school. For more information, visit www.abanet.org/legaled/baradmissions/bar.html.
Program Duration and Course Load
Full-time students are scheduled to complete the requirements for the LL.M. degree within one year. Candidates for the LL.M. degree must satisfactorily complete two full academic semesters (fall and spring) of in-residence coursework on the Stetson University College of Law campus for a total of at least 24 credit hours. Students may enroll in additional course during the fall and spring semesters. Each full-time student must enroll in a required curriculum of core courses during the fall and spring semesters. Required courses may be waived by the Director of the Program upon satisfactory evidence of prior completion of the same or a substantially equivalent course. Part-time students are allowed a full three-year period to complete all requirements for the degree.
A Diversified Curriculum
Students may register for courses as soon as they are enrolled in the LL.M. program.
Stetson offers a wide range of courses related to international public and private law. Some LL.M. students will wish to take courses on domestic law (e.g., courses on alternative dispute resolution, antitrust, business associations, real property finance, and taxation). Some may choose to enrich their curriculum with courses in trial advocacy or elder law, subjects for which Stetson has an international reputation for excellence.
LL.M. students may enroll in any elective courses offered at Stetson subject to schedule prerequisites and credit hour limitations. Generally, students must enroll in the required curriculum as scheduled, and the total course load must not exceed 17 hours per semester.
Please see Curriculum for representative electives for LL.M. students.
Course Schedules
Most required courses are scheduled during the normal work day, between 9 a.m. and 5 p.m. Some elective courses are scheduled after 5 p.m. Some courses may be offered in Tampa or other off-campus locations, although no commitments can be made in advance for such remote site offerings.
Part-Time LL.M. Program
Some of the best candidates for an LL.M. degree in International Law are practicing lawyers who, for a variety of reasons, do not enjoy the luxury of free time for full-time graduate law study. Stetson welcomes these student-practitioners in its LL.M. program, because they bring a wealth of practical experience and seasoning to the pursuit of academic excellence. A limited number of part-time positions therefore have been reserved for practitioners in the fall and spring entering classes. Applicants for admission to the part-time program will be subjected to the same rigorous admission standards as applicants to the full-time program. The following briefly summarizes the special conditions applicable to part-time students after admission.
Part-Time Required Courses
Part-time students must complete the same required curriculum prescribed for full-time students, although the sequence and timing of such courses obviously will vary for the part-timer. To the extent possible, part-time students must take required courses before taking elective courses. An individual curriculum plan will be developed for each part-timer upon admission.
Part-Time Minimum Course Load
Part-time students may enroll in as few as one course per semester and as many as three courses per semester. Enrollment in ten or more hours constitutes full-time enrollment. Each course generally requires three hours of class attendance per week and awards three hours of academic credit. Part-time students are allowed a full three-year period to complete all requirements for the degree.
Transfer from Part-time to Full-time Division
Part-time students in good academic standing may transfer from the part-time division to the full-time division. Some part-time students may find this advantageous in that they can complete the degree in only one more semester of full-time study after having accumulated a sufficient number of credits in the part-time program.
Scholarship Opportunities
A limited number of partial-tuition scholarships are available to applicants who show special need or promise of special achievement.
To apply: Your request must be submitted in writing to the attention of the Associate Dean of International and Cooperative Programs, Stetson University College of Law, 1401-61st Street South, Gulfport, Florida 33707; phone: (727) 562-7849;
fax: (727) 231-0723; or e-mail: international@law.stetson.edu. Your request should accompany your application for admission, and will be reviewed upon acceptance in the program.
Other useful resources specifically for international students is:
www.InternationalScholarships.com
www.InternationalStudent.com
www.InternationalStudentLoans.com
Budget and Financial Aid Information
The financial aid and a limited number of partial tuition scholarships for LL.M. students.
The tuition fee for part-time enrollment is per semester hour. All other fees are the same and are payable each semester. Complete payment of these charges is due no later than the first day of class for each semester as displayed on the academic calendar.
Nondiscrimination Policy
It is the policy of Stetson University College of Law not to discriminate on the basis of sex, disability, race, age, religion, color, national or ethnic origin, ancestry, marital status, veteran status, sexual orientation, gender identity, gender expression, genetic information, physical characteristics, or any other category protected by federal, state, or local law in its educational programs, admissions policies, financial aid, employment, or other school-administered programs. The policy is enforced by Stetson and, where applicable, federal laws such as Title IX of the Education Amendments of 1972, Title VI of the Civil Rights Act of 1964, Section 504 of the Rehabilitation Act of 1973, and the Age Discrimination Act of 1975. Inquiries regarding compliance with these statutes, and referrals to designated coordinators under the ADA/Section 504, Title IX, and the Age Discrimination Act may be directed to the Stetson University College of Law, Attn: Associate Vice President for Legal Affairs and Human Resources, 1401 61st Street South, Gulfport, FL 33707, 727-562-7800, or to the Director of the Office for Civil Rights, U.S. Department of Education, 400 Maryland Avenue, SW, Washington, D.C. 20202-1100, 1-800-421-3481, TDD: 877-521-2172. The College of Law is an equal opportunity educational institution.
Disability Services
Individuals needing information about disability accommodation are encouraged to visit the Disability Services page. Questions can be directed to the ADA coordinator at ada@law.stetson.edu.
Notice of Privacy Rights
Stetson University College of Law is covered by the Family Educational Rights and Privacy Act of 1974 (FERPA), which is designed to protect students' rights with regard to educational records maintained by the institution. Under this Act, students have the following rights: 1) the right to inspect and review educational records maintained by the institution that pertain to such student; 2) the right to challenge the content of records on the ground that they are inaccurate, misleading or a violation of the student's privacy or other rights; and 3) the right to control disclosures from the student's records with certain exceptions.
Notice of Campus Security Act
A copy of the Campus Security (Clery) Act Compliance Document is available at no charge from the Public Safety Office. To receive a copy, call 727-562-7801, or visit Stetson Law's Web site at www.law.stetson.edu/pubsafety/.
For more information, please Estimated Student Budget.