Study Abroad Diplomats
When thinking about studying abroad, many sources of information are available about the journey upon which one is about to embark. One of those sources considered in making that decision is that of a peer: someone who has experienced the journey already.
Stetson Law's International Programs Office has enlisted the help of Stetson students who have participated in our study abroad programs. Below we introduce you to our Study Abroad Diplomats.
Please use the "Ask a Study Abroad Diplomat" link below to send your questions. They will respond accordingly via email to you.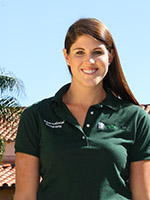 Alyssa
Program attended: The Hague, Netherlands/Lausanne, Switzerland
Alyssa is in her 3L year and attended The Hague/Lausanne program in Summer 2013. She is from Clearwater, Fla., and attended the University of Florida. She enjoyed the exposure to international law she received in the study abroad program, and she will have the opportunity to apply what she learned as a member of the Jessup Moot Court team.
» Ask question about study abroad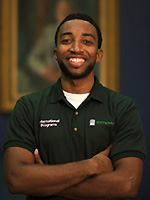 Brandon
Program attended: Granada, Spain
Brandon is a 2L who participated in the Granada, Spain program. He is originally from St. Petersburg and is studying and pursuing a career in international corporate law. He is very active in the local community and is currently working on a project with several educators in Pinellas County to reform one of its lowest performing schools. He loves teaching and mentoring young adults and is passionate about his vision of becoming the governor of Florida someday.
» Ask question about study abroad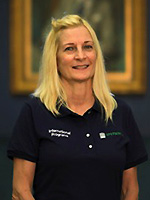 Cinzia
Program attended: Australian Exchange
Cinzia is a 2L in Stetson's part-time program. In spring 2014, she was the first Stetson exchange student to attend Victoria University (Vic Uni) in Melbourne, Australia. For Cinzia, studying international law and other subjects at a foreign university provided a perspective on world events, and especially the U.S. role in those events, that she could never get in the U.S. For her, it was enlightening to view the U.S. without the 'rose-colored glasses' that we often view ourselves through. Sharing our Bill of Rights with a country whose constitution does not include those same rights, made her appreciate our U.S. Constitution even more.
» Ask question about study abroad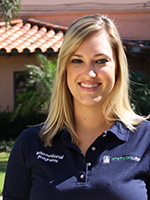 Hanna
Program attended: The Hague, Netherlands/Lausanne, Switzerland
Hanna is a 3L at Stetson from Sarasota, Fla. She participated in our
summer program in The Hague and Lausanne, lending her French language skills to the program in Lausanne by serving as our resident assistant. Hanna is interested in pursuing a career in international corporate law.
» Ask question about study abroad



Harold
Programs attended: Grandada, Spain; The Hague, Netherlands
Harold is a 2L who participated in both the Granada, Spain and The Hague, The Netherlands programs. He was born in Boston but raised in Queens, New York. He is currently a new member of Stetson Law's Trial Team and wishes to one day work in New York City for the Department of Justice.
» Ask question about study abroad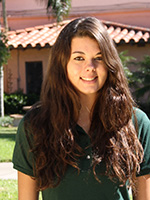 Katie
Program attended: The Hague, Netherlands/Lausanne, Switzerland
Katie is a 3L at Stetson from Lakeland, Fla. She is interested in international and environmental law. She participated in The Hague/Lausanne program and says she had the time of her life. In fact, she loved The Hague so much that she hopes to one day work for the UN and live there.
» Ask question about study abroad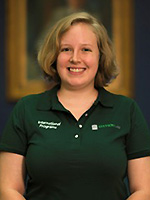 Meagan
Program attended: Buenos Aires, Argentina
Meagan is a 2L who participated in the Argentina program. She went to Syracuse University for her undergraduate degree and is studying admin and election law. In her spare time, she works on political campaigns, goes on road trips, and hangs out with her awesome dog, Harvey.
» Ask question about study abroad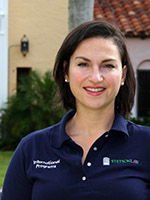 PJ
Program attended: Tianjin, China
PJ is from upstate New York and received her B.S. from the University of Vermont. She is now a 3L at Stetson, where she is working towards a dual degree: a J.D. with a concentration in international law from Stetson and a master's degree in Public Health from the University of South Florida. She chose to study abroad the summer after her 1L year and really enjoyed the China program. She felt that spending a month absorbing Chinese culture was an amazing experience and would recommend it to anyone with an interest in foreign culture.
» Ask question about study abroad