Institute for Biodiversity Law and Policy
Stetson's Institute for Biodiversity Law and Policy serves as an interdisciplinary focal point for education, research and service activities related to global, regional and local biodiversity issues. The Institute hosts international speakers and conferences, and it coordinates courses, seminars and internships on a variety of topics, including wetland law and policy, environmental law, natural resources and international environmental law. Our Annual Report (PDF) provides more details on the Institute's activities for 2013-2014.
Key Initiatives
The Stetson International Environmental Moot Court Competition is the world's largest moot court competition devoted exclusively to global environmental issues. Founded at Stetson in 1996, the competition now includes regional rounds in Colombia, India, Ireland, Korea, the Philippines, Ukraine, and the United States, with the top teams advancing to the International Finals hosted at Stetson Law each spring.
The International Wildlife Law Conference brings together lawyers, policymakers, scientists, and students interested in wildlife protection efforts. Co-sponsored by the Institute since 2007, this year's conference will be held at the University of Granada, Spain, on March 26-27, 2015.
Stetson is the only law school in the world with a memorandum of cooperation with the Secretariat of the Ramsar Convention on Wetlands, an international environmental treaty dedicated to conserving wetlands. Stetson is also a member of the U.S. National Ramsar Committee, which supports the goals of the Ramsar Convention.
The Stetson Sea Turtle Initiative works to assist the Inter-American Convention for the Protection and Conservation of Sea Turtles, a regional treaty with 15 member countries.
Each year, the Institute offers the Edward and Bonnie Foreman Biodiversity Lecture Series. The lectures are open to the public and provide interdisciplinary perspectives and dialogue about important environmental issues.
The ELI-Stetson Wetlands Workshop is an annual event held in the fall with the renowned Washington-based Environmental Law Institute. The proceedings are captured in a special issue of ELI's National Wetlands Newsletter. On November 13, 2014, Stetson hosted the second annual workshop.
Service Opportunities
Service opportunities are available for students at a local, national, and international level. Recent projects include researching sea turtle protection legislation in Latin America and the Caribbean, working with the U.S. Fish and Wildlife Service on endangered species issues in California, designating Chassahowitzka National Wildlife Refuge as a Ramsar Site, and conducting beach clean-ups.
Courses and Scholarship
Stetson Law offers a wide range of environmental- and biodiversity-related courses, and Stetson offers a Certificate of Concentration in Environmental Law for select J.D. students who wish to focus their studies on environmental law.
Our faculty members teach courses such as Environmental Advocacy, International Environmental Law, Natural Resources Law, and Wetland Law and Policy. Scholarship produced by Stetson faculty has real-world impacts on topics such as animal law, land use, and wetland mitigation.
Stetson students have the opportunity to serve as student editors of the Journal of International Wildlife Law and Policy.
Recent News

Former U.S. Assistant Attorney General Lectures on Environmental and Natural Resources Law
On March 11, 2015, Ignacia Moreno spoke to Stetson students about her experience as an environmental attorney. She was formerly in charge of the Environment and Natural Resources Division at the Department of Justice. Her lecture was part of the Edward and Bonnie Foreman Biodiversity Lecture Series.
» Read More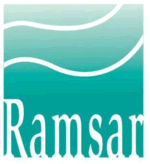 Professor Royal Gardner Attends Meeting of the Standing Committee for the Ramsar Convention on Wetlands
During Jan. 26-30, 2015, Professor Royal Gardner attended the 48th Meeting of the Standing Committee in Gland, Switzerland. The Standing Committee oversees the affairs of the Ramsar Convention and typically meets every year.
» Read More
Students Attend Blue Ocean Film Festival & Conservation Summit
Stetson students attended the Blue Ocean Film Festival & Conservation Summit in St. Petersburg, Florida, in early November 2014. The students viewed presentations and films about threats to our oceans.
» Read more

NOAA Research Fishery Biologist Speaks at Stetson about Endangered Smalltooth Sawfish
Dr. John Carlson, a research fishery biologist with the Southeast Fisheries Science Center for the National Marine Fisheries Service, presented a lecture as part of the Edward and Bonnie Foreman Biodiversity Lecture Series on Oct. 8, 2014, at Stetson Law.
» Read more

Sea Turtle Conservation at Stetson
Last spring, Stetson offered a special course to students that covered policies and laws related to protecting endangered sea turtles. Stetson also hosted the Consultative Committee Meeting of the Inter-American Convention for the Protection and Conservation of Sea Turtles.
» Read more

Earth Day Event
Stetson students hosted an Earth Day celebration on campus to spread awareness about sustainable living. The Stetson student Environmental Law Society, Student Wellness Society and Food Law Society sponsored the event, which included music, art, food, and informational booths.
» Read more

Student Presents Proposed Solution to Illegal Ivory Trade
Part-time Stetson student Ethan Arthur traveled to Arlington, Virginia to present his proposal about how to stop elephant poaching and illegal ivory trade. He spoke at a meeting of the Advisory Council on Wildlife Trafficking.
» Read more

Students and Professor Help Write Supreme Court Amicus Brief
Stetson students Marc Shumaker and Erin Okuno and Professor Royal Gardner worked with the National Wildlife Federation to prepare an amicus brief in a wetlands case heard by the U.S. Supreme Court.
» Read more
VIDEO: Environmental Advocacy
Our Team

Royal Gardner, professor of law and director of the Institute for Biodiversity Law and Policy, is an internationally recognized expert in wetland law and policy. Recent projects include advising the government of Oman regarding wetland policy, co-authoring a U.S. Supreme Court amicus brief on behalf of environmental scientists, and creating an interdisciplinary course that facilitates discourse among experienced scientists, policymakers and students. He is the current chair of the Scientific and Technical Review Panel for the Ramsar Convention on Wetlands, an international environmental treaty that seeks to conserve wetlands.

Erin Okuno serves as the Institute's Foreman Biodiversity Fellow and assists the director with the institute's education, research, and service activities. A 2013 Stetson Law graduate, Okuno served as editor in chief of the Stetson Law Review. At graduation, she received the Edward D. Foreman Most Distinguished Student Award.
Contact Information
If you are interested in learning more about the Institute's activities, please contact us at biodiversity@law.stetson.edu.