Webinar: Changes to Florida's Medicaid Program
- What Florida Elder Law Attorneys Need to Know
Join Professor Rebecca C. Morgan and the Center for Excellence in Elder Law for a morning webinar on cutting-edge changes to Florida's Medicaid for Florida Elder Law Attorneys.
This webinar will discuss the changes to Florida's Medicaid program, how those changes will affect your clients and what is the impact of Florida's decision not to expand Medicaid under the Affordable Care Act. The faculty will discuss:
CMS approval of Florida's Long-Term Care Managed Care waiver
How Florida's Medicaid program is changing
What do the changes mean for clients
What happens next in Florida without the ACA's Medicaid expansion
How to explain these changes to your clients
The webinar will also feature a Q&A session. Questions can be submitted ahead of time on any topic dealing with the Florida Medicaid Program. The cost to participate in the webinar is $99.
Friday, April 19, 2013
8:50 a.m.-Noon EDT
Stetson University College of Law
Login information will be sent to registered webcasters beforehand.

In order to participate in this webinar, please note our technology guidelines below. We recommend that participants perform the following procedures:
To view webcast on PC/Mac desktop computer:
Users of mobile devices will need to download a free Ustream app.
To view webcast on iPad/iPhone:
To view webcast on Android phone/tablet: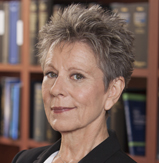 ---
Center for Excellence in Elder Law
The Center for Excellence in Elder Law was established to meet the increasing need for legal education and research in the field of law and aging. The center provides legal education to law students, attorneys, and judges in the field of elder and special needs law and produces scholarly research and writing on issues impacting those who are older and/or have special needs.
Online LL.M. in Elder Law
Students who wish to focus their studies on elder law can enroll in Stetson Law's online LL.M. in Elder Law program (application due by June 1), which offers the convenience of 24-hour access to academic courses. For more information, please contact us at elderlaw@law.stetson.edu or 727-562-7393.