Webinar: 2015 Fundamentals of Special Needs Trusts Administration
Friday, April 24, 2015
1:00 - 5:00 p.m. EDT
Stetson University College of Law
This webinar will address challenging administrative issues faced by trustees, attorneys, financial planners and money managers involved in Special Needs Trust administration. The faculty of nationally known leaders in the field of Special Needs Planning will update the audience on significant topics for administering a Special Needs Trust and at the end of this webinar, you will be able to understand:
The implementation status of ABLE
The difference between parental duties to their child compared to what the trust is responsible for covering
Rethinking SNT administration — how administration has evolved over time
Administering a SNT when public benefits eligibility is no longer an issue
How to handle unique problems in SNT administration
The webinar will also feature a Q&A session on problems in administration. Participants are encouraged to submit questions ahead of time on any topic. The cost to participate in the webinar is $140.



Login information will be sent to registered webcasters beforehand. In order to participate in this webinar, please note our technology guidelines below. We recommend that participants perform the following procedures:
To view webcast on PC/Mac desktop computer:
Users of mobile devices will need to download a free Ustream app.
To view webcast on iPad/iPhone:
To view webcast on Android phone/tablet: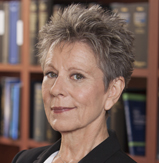 ---
Center for Excellence in Elder Law
The Center for Excellence in Elder Law was established to meet the increasing need for legal education and research in the field of law and aging. The center provides legal education to law students, attorneys, and judges in the field of elder and special needs law and produces scholarly research and writing on issues impacting those who are older and/or have special needs.
Online LL.M. in Elder Law
Students who wish to focus their studies on elder law can enroll in Stetson Law's online LL.M. in Elder Law program (application due by June 1), which offers the convenience of 24-hour access to academic courses. For more information, please contact us at elderlaw@law.stetson.edu or 727-562-7393.