Webinar: 2016 Fundamentals of Special Needs Trusts Administration
Friday, April 29, 2016
1 - 5 p.m. EDT
Stetson University College of Law
This webinar will address challenging administrative issues faced by trustees, attorneys, financial planners and others involved in Special Needs Trust administration. The faculty of nationally known leaders in the field of special needs planning will update the audience on significant topics for administering a special needs trust.
At the end of this webinar, you will be able to understand:
The provisions of the new POMS on ABLE accounts
The pros and cons of various housing options for a SNT beneficiary, as well as the various HUD programs
How to handle the Social Security review of your SNT
The federal requirements for making transfers to a person who is disabled, or to a trust, as well as the provisions that the trust must contain to protect the public benefits for the grantor and beneficiary.
The webinar will also feature a Q&A session on problems in administration. Participants are encouraged to submit questions ahead of time on any topic. The cost to participate in the webinar is $140.



Note: In addition to the online registration link above, you may also use our PDF Registration Form to register.
Login information will be sent to registered webcasters beforehand. In order to participate in this webinar, please note our technology guidelines below. We recommend that participants perform the following procedures:
To view webcast on PC/Mac desktop computer:
Users of mobile devices will need to download a free Ustream app.
To view webcast on iPad/iPhone:
To view webcast on Android phone/tablet: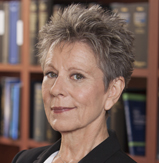 ---
Center for Excellence in Elder Law
The Center for Excellence in Elder Law was established to meet the increasing need for legal education and research in the field of law and aging. The center provides legal education to law students, attorneys, and judges in the field of elder and special needs law and produces scholarly research and writing on issues impacting those who are older and/or have special needs.
Online LL.M. in Elder Law
Students who wish to focus their studies on elder law can enroll in Stetson Law's Online LL.M. in Elder Law program (application due by July 1), which offers the convenience of 24-hour access to academic courses. For more information, please contact us at elderlaw@law.stetson.edu or 727-562-7393.