Stetson Law Review Symposium
Live Event and Webcast: Friday, March 24
Stetson Law Review's daylong symposium, "Can Corporations Be Good Citizens? How Corporate Law, Litigation, Lobbying and Money in Politics Intersect," will explore the relationship between corporations and the American government.
The relationship between the private and the public sector has been a dynamic one throughout American history. In the past decade, the interactions between corporations and the American government have gained more attention from the press and average citizens as the U.S. Supreme Court expands the ability of corporations to spend in politics, and as corporations come under internal and external pressure to be more transparent about their lobbying and political engagement. Meanwhile certain lawyers and lobbyists for corporations continue to advocate for expanded constitutional rights and fewer regulatory burdens.
These efforts take place against a background of the election of an entrepreneur president whose business holdings raise a new host of legal, ethical and constitutional questions. And at the very same time advocates for a more inclusive democratic process continue to work on the issue of mitigating money in politics. Our panelists are legal academics, practitioners, journalists, political scientists, writers and lawyers who will share their insights about the ever-shifting landscape of corporations in our democracy.
The Stetson Law Review will publish a special symposium issue with essays from our participants. This event was funded by the generosity of the Stetson Law Review, Stetson American Constitution Society, and the Corporate Reform Coalition. Follow along on Twitter with hashtag #stetsondemocracy. If you are attending in person please RSVP at https://stetsonlaw.formstack.com/forms/symposium_rsvp.
Friday, March 24, 2017
9:00 a.m. – 4:00 p.m.
Stetson University College of Law
Gulfport, Florida
Stetson students, faculty, and staff may attend free by emailing ope@law.stetson.edu by March 15.
Speakers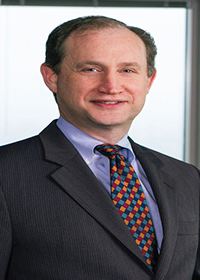 Frederick Alexander
Alexander is a member of the Delaware Corporate Counseling Group, which focuses on corporate governance and transactions, including mergers and acquisitions, capital raising and corporate control contests. Alexander also serves as head of Legal Policy at B Lab, a non-profit organization dedicated to the promotion of responsible business practices. Alexander has been recognized as one of the 10 most highly regarded corporate governance lawyers worldwide by the International Who's Who of Corporate Governance Lawyers and selected by the Best Lawyers in America as Delaware Corporate Law Lawyer of the Year and Delaware Mergers & Acquisitions Lawyer of the Year. He has been named one of the 500 leading lawyers in the United States by the Lawdragon guide, and is listed in the Delaware Corporate/M&A category in Chambers USA: America's Leading Lawyers for Business.
He is the author of two books: The Public Benefit Corporation Guidebook (2016) and The Delaware Corporation: Legal Aspects of Organization and Operation 1-5th C.P.S. (BNA, 2014) and has written numerous articles, including "M&A Under Delaware's Public Benefit Statute: A Hypothetical Tour," Harvard Business Law Review (forthcoming); "Forum Selection Bylaws: Where We Are and Where We Go From Here" (Insights 2013); "The Multi-Jurisdictional Stockholder Litigation Problem and the Forum Selection Solution" (Corporate Counsel Weekly, 2011); "Responding to Unsolicited Takeover Offers" (Conference Board, 2009); "Power to the Franchise or the Fiduciaries?: An Analysis of the Limits on Stockholder Activist Bylaws" (Delaware Journal of Corporate Law, 2008); and "An Optimal Mix of Clarity and Flexibility" (Delaware Lawyer, Spring 2008).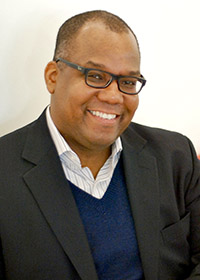 Kahlil Byrd
Kahlil Byrd's expertise is building and leading large disruptive, technology-based advocacy and political reform organizations. He was president of the education reform effort StudentsFirst and co-founder and CEO of Americans Elect. He is the founder and CEO of the Invest America Fund, a seed fund building a community, joining social and political entrepreneurs with funders committed to cross-partisan policy transformation. The fund targets and supports leaders and organizations whose ideas and approaches have the potential to reach and improve the lives of 150 million or more American voters.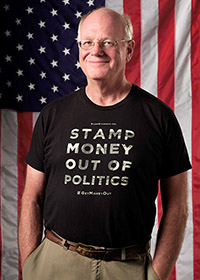 Ben Cohen
Ben Cohen was born in Brooklyn in 1951 and brought up in Merrick, New York. In 1978, he and his longtime friend, Jerry Greenfield, started a homemade ice cream parlor in an old gas station in Burlington, Vermont. The ice cream was well received and after a few years, Ben & Jerry's started to distribute pints to grocery stores in New England and eventually nationally and internationally. Along the way, Cohen held the positions of scooper, crepe maker, truck driver, director of marketing, sales director, CEO, and chairman of what became a $300 Million-a-year public corporation.
In 2000, despite his efforts to keep the company independent, Ben & Jerry's was sold to Unilever. Today, he is president and head stamper at the Stamp Stampede campaign whose goal it is to help build the movement to amend the constitution to get money out of politics. The Stampede encourages people to rubber stamp paper currency with messages that say "Not to be Used for Bribing Politicians" and "Stamping Money Out of Politics."
Ben Cohen and Jerry Greenfield have received numerous awards and recognition, including the Corporate Giving award from the Council on Economic Priorities, the US Small Business of the Year Award from President Ronald Regan and several honorary doctorates. Along with Greenfield, he authored the book Ben & Jerry's Double Dip: How to Run a Values-Led Business and Make Money, Too. In addition, he has served on the boards of the Social Venture Network, Hampshire College, Oxfam, Greenpeace, Business for Social Responsibility and Heifer International. Currently, Cohen is a member of the board of directors of Alter Eco.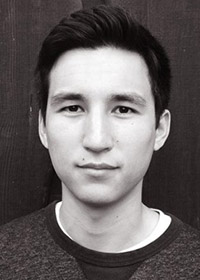 Lee Fang
Lee Fang is a journalist with a longstanding interest in how public policy is influenced by organized interest groups and money. He was the first to uncover and detail the role of the billionaire Koch brothers in financing the Tea Party movement. His interviews and research on the Koch brothers have been featured on HBO's "The Newsroom," the documentaries "Merchants of Doubt" and "Citizen Koch," as well as in multiple media outlets. He was an investigative blogger for ThinkProgress (2009-2011) and then a fellow at the Investigative Fund of the Nation Institute and contributing writer for The Nation.
In 2012, he co-founded RepublicReport.org, a blog to cover political corruption that syndicates content with TheNation.com, Salon, National Memo, BillMoyers.com, TruthOut, and other media outlets. His work has been published by VICE, The Baffler, The Boston Globe, the San Francisco Chronicle, The Progressive, NPR, In These Times, and The Huffington Post. His first book The Machine: A Field Guide to the Resurgent Right published by The New Press, explores how the conservative right rebuilt the Republican Party and its political clout in the aftermath of President Obama's 2008 election victory. He is based in San Francisco, California.
Ron Fein
Ron Fein is the legal director for Free Speech For People. Fein previously served as assistant regional counsel in the United States Environmental Protection Agency's New England office, where he received the EPA's National Gold Medal for Exceptional Service, the National Notable Achievement Award, and several other awards. Fein supervised the office's Clean Air Act practice and won several major cases, including a first-in-nation air quality permit for an offshore wind farm and a nationally recognized settlement requiring a power plant to virtually eliminate its use of a local river.
Fein previously clerked for the Honorable Kermit Lipez of the United States Court of Appeals for the First Circuit and the Honorable Douglas Woodlock of the United States District Court for the District of Massachusetts. He has also worked as an independent consultant to non-profits, as deputy campaign manager of a congressional campaign, and in software development, for which he was awarded nine patents. Fein graduated Order of the Coif from Stanford Law School and summa cum laude from Harvard College.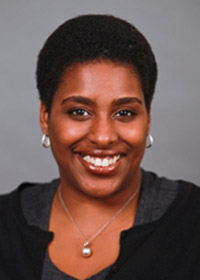 Keesha Gaskins-Nathan
Keesha Gaskins-Nathan is the director for the Democratic Practice–United States program at the Rockefeller Brothers Fund. Gaskins-Nathan is a long-time organizer, lobbyist, and trial attorney. Prior to joining the Rockefeller Brothers Fund, she was senior counsel with the Brennan Center for Justice, serving as the director of the Redistricting and Representation program. Her portfolio included redistricting reform, voting rights, and elections, with a focus on voter suppression issues. She is the author of a number of articles and publications related to voter suppression, voting rights, and redistricting.
Gaskins-Nathan served as executive director for the League of Women Voters Minnesota, where she worked on a wide range of voting rights and civil rights issues. Prior to that, she was the executive director for the Minnesota Women's Political Caucus. She worked for a number of years as a trial attorney, most notably with the firm Bowman and Brooke LLC. Gaskins-Nathan also served as a special assistant appellate public defender for the State of Minnesota.
Following law school, Gaskins-Nathan served as a shared judicial clerk for the Honorable Alan Page and the Honorable Joan Ericksen at the Minnesota Supreme Court. She was also a 2008 Feminist Leadership Fellow with the University of Minnesota, Hubert H. Humphrey Institute of Public Affairs - Center on Women and Public Policy. She is a frequent commentator on voting rights and redistricting reform and regularly appears on numerous news and public affairs programming, including past appearances on PBS's NewsHour, MSNBC, and Bill Moyers.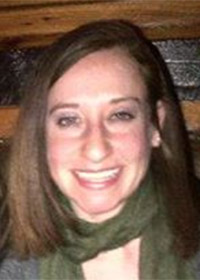 Lisa Gilbert
Lisa Gilbert is the director of Public Citizen's Congress Watch division, focused on legislative and executive branch advocacy. She advocates for government transparency and integrity, campaign finance reform, financial and economic policy, civil justice, healthcare reform, and consumer protection. Gilbert has testified before Congress, and been quoted in publications such as The New York Times, the Associated Press, The Wall Street Journal, The Washington Post and NPR. She is a featured contributor to the National Journal's "Expert Blog" on lobbying and ethics, and writes frequently for The Huffington Post, Yahoo Finance, and The Hill. Previously, Gilbert was the Democracy Advocate for the U.S. Public Interest Research Group. Prior to U.S. PIRG, Gilbert was a campaign director who organized outreach campaigns to pass legislation on social justice and environmental issues for organizations such as the Human Rights Campaign, Sierra Club and Environment Washington.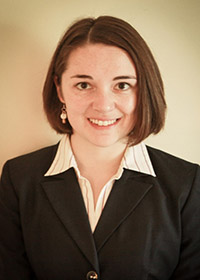 Gretchen Goldman
Gretchen Goldman is the research director for the Center for Science and Democracy at the Union of Concerned Scientists. Dr. Goldman leads research efforts on the role of science in public policy, focusing on topics ranging from scientific integrity in government decision-making, to political interference in science-based standards on topics including hydraulic fracturing, climate change, and chemical safety. Dr. Goldman has authored pieces for Science, The New York Times, CNN.com, and The Guardian, and her work has been featured in Nature, NPR, Los Angeles Times, The Boston Globe, Reuters, Politico, and Bloomberg. She currently serves as the vice-chair of the Air and Climate Public Advisory Committee for the Metropolitan Washington Council of Governments.
Previously, Dr. Goldman was a researcher at the Georgia Institute of Technology, studying statistical modeling of urban air pollution for use in epidemiologic studies of acute human health effects. She has three first-author publications in this area. Dr. Goldman holds a Ph.D. and M.S. in environmental engineering from the Georgia Institute of Technology, and a B.S. in atmospheric science from Cornell University.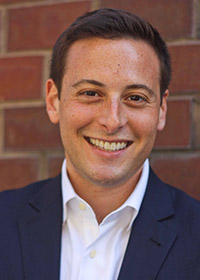 Alexander Hertel-Fernandez
Alexander Hertel-Fernandez is an assistant professor of International and Public Affairs at Columbia University. He studies the political economy of the United States, with an emphasis on the politics of organized interests, especially business, and public policy. One forthcoming book, Politics at Work (Oxford University Press), examines how employers are increasingly recruiting their workers into politics to change elections and public policy. A second forthcoming book, The Koch Effect (University of Chicago Press), co-authored with Theda Skocpol, examines the rise of the political network directed by billionaire industrialists Charles and David Koch and the network's effects on American parties and policy. Other projects examine lobbying and legislative staffers, the development of cross-state networks of conservative activists and business interests, and the role of elite donors in American politics. Hertel-Fernandez's academic work has been published in journals such as the Journal of Health Politics, Policy, and Law, the Journal of Politics, and Perspectives on Politics, and has been featured in a range of popular outlets, including the American Prospect, Democracy, the Los Angeles Times, the New York Times, the New Yorker, and the Washington Post.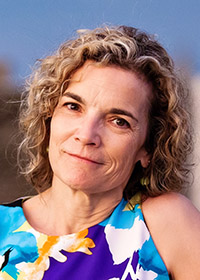 Kathy Kiely
Kathy Kiely is a Washington-based journalist and journalism teacher with extensive experience in covering politics and in working across media platforms. Currently a member of the web production team for WAMU-FM, a local NPR affiliate in the nation's capital, he has served as an editor for Bill Moyers' website, Bloomberg Politics, the Sunlight Foundation (where she worked with a team of reporters and developers to create data tools for journalists and citizen-journalists), and at the National Journal, where she helped assemble and train a joint multimedia team to cover the 2012 presidential campaign for National Journal's magazine, its website and for CBS News.
Before that, Kiely spent nearly a dozen years reporting on Congress and national politics for USA Today. She has been involved in the coverage of every presidential campaign since 1980. She has worked for The Pittsburgh Press, headed Washington bureaus for The Houston Post and The Arkansas Democrat-Gazette, and was a White House correspondent for the New York Daily News.
Kiely was graduated from Princeton University cum laude, a member of the fifth class to admit women. She holds a master's degree in interactive journalism from American University and was a Knight Fellow at Stanford University in 1990-91. She has served on the Standing Committee of Correspondents, and is a member of the Gridiron Club. A board member of the National Press Club Journalism Institute and of The Daily Princetonian, Kiely has taught journalism at Princeton University, American University and George Washington University.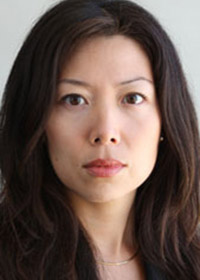 Chisun Lee
Chisun Lee serves as senior counsel in the Democracy Program at the Brennan Center for Justice, where she works on campaign finance reform and voting rights.
Lee returned to the Brennan Center in 2013, after having served as counsel five years earlier. In the interim, she practiced federal criminal law in New York City, representing indigent and private clients. She also covered legal issues as a staff reporter for ProPublica, the Pulitzer Prize-winning investigative news organization. There, she scrutinized voter fraud claims, the Guantánamo detentions, scientific evidence standards, and wrongful convictions, winning numerous awards. Her ProPublica projects were co-published by the New York Times, the Washington Post, NPR, the National Law Journal, and PBS "Frontline," among other outlets.
Previous to joining the Brennan Center in 2007, Ms. Lee served as a law clerk to the Honorable Gerard E. Lynch in the U.S. District Court for the Southern District of New York. She received her J.D. in 2006 from Harvard Law School, where she contributed to Supreme Court litigation at the National Voting Rights Institute (now, Dēmos) and in Professor Laurence Tribe's private practice, and represented tenants battling eviction in Boston Housing Court.
For many years, Lee worked as a journalist, principally as a staff writer at the Village Voice. Her reporting on civil liberties, government, and politics earned many honors, including the Knight Foundation fellowship at Yale Law School. Lee worked in New York City government as press secretary to Public Advocate Mark Green. She graduated from Brown University in 1996.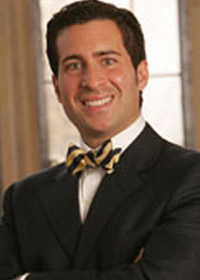 Professor Costas Panagopoulous
Costas Panagopoulos is a professor of political science and director of the Center for Electoral Politics and Democracy and the graduate program in Elections and Campaign Management at Fordham University. He was previously research associate at the Institution for Social and Policy Studies at Yale University, where he completed a postdoctoral fellowship in 2006. Professor Panagopoulos founded and directed the master's program in Political Campaign Management in the Department of Politics at New York University. A leading expert on campaigns and elections, voting behavior, media and public opinion, campaign strategy and campaign finance, Professor Panagopoulos has been part of the Decision Desk team at NBC News since the 2006 election cycle. He served as an American Political Science Association Congressional Fellow in the office of Senator Hillary Rodham Clinton (D-NY) in 2004-2005. Professor Panagopoulos received his undergraduate degree in government, magna cum laude, from Harvard University. He earned his doctoral degree in politics from New York University. Professor Panagopoulos is the author of dozens of scholarly articles published in outlets including: American Journal of Political Science, Journal of Politics, Political Research Quarterly, Political Behavior, Public Opinion Quarterly, Political Psychology, Presidential Studies Quarterly, the Journal of Elections, Public Opinion and Parties, PS: Political Science and Politics, Women & Politics, and the . He is editor of Journal of Political Marketing: Rewiring Politics: Presidential Nominating Conventions in the Media Age (LSU Press), among many others. He has provided extensive analysis and commentary for CNN, CBS Evening News, NBC Nightly News, Fox News, BBC, The New York Times and the Los Angeles Times.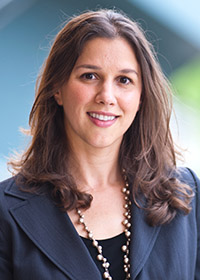 Elizabeth Pollman
Elizabeth Pollman is a professor of law at Loyola Law School, Los Angeles. She teaches and writes on a wide variety of topics in business law, with a particular focus on entrepreneurship, corporate personhood, and the constitutional rights of corporations. Her publications include Regulatory Entrepreneurship, 90 S. Cal. L. Rev. _ (forthcoming 2017) (with Jordan M. Barry), Constitutionalizing Corporate Law, 69 Vand. L. Rev. 639 (2016), The Derivative Nature of Corporate Constitutional Rights, 56 Wm. & Mary L. Rev. 1673 (2015) (with Margaret M. Blair), A Corporate Right to Privacy, 99 Minn. L. Rev. 27 (2014), and Information Issues on Wall Street 2.0, 161 U. Pa. L. Rev. 179 (2012). Before joining the faculty of Loyola Law School, Professor Pollman was a research fellow at the Arthur and Toni Rembe Rock Center for Corporate Governance at Stanford University, and a Thomas C. Grey fellow and lecturer in law at Stanford Law School. She previously practiced as a transactional lawyer and business litigator at Latham & Watkins in Silicon Valley and Los Angeles. She clerked for the Honorable Raymond C. Fisher of the Ninth Circuit Court of Appeals and is a graduate of Stanford Law School. Before law school, she managed a business development team at a publishing startup in Silicon Valley that was acquired by one of the largest U.S. newspaper publishers.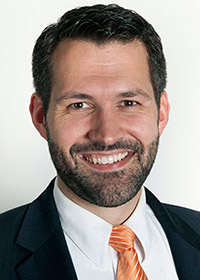 Doug Spencer
Doug Spencer is an associate professor of law and public policy and Roger S. Baldwin Scholar at the University of Connecticut. He is currently a visiting fellow at the Center for the Study of American Politics at Yale University. Professor Spencer's research interests include the empirical study of public law, campaign finance, voting rights, and election administration. He teaches Constitutional Law and Election Law at the UConn Law School in addition to courses on election administration and research design in the Master of Public Administration program.
Professor Spencer's research has been published in the Columbia Law Review, California Law Review, Journal of Law & Courts, and the Election Law Journal among others. His work has also been featured in The New York Times, Wall Street Journal, Slate and other media outlets.
Prior to becoming a professor, Professor Spencer worked at the Lawyers' Committee for Civil Rights in San Francisco, and in positions at the U.S. Department of the Interior and the International Finance Corporation of the World Bank Group in Washington, D.C. In 2005, he worked as an election monitor in Thailand during the national parliamentary elections and he later worked for the Pew Center on the States' Military and Overseas Voting Reform Project. Spencer holds a Ph.D. in Jurisprudence and Social Policy from the University of California, Berkeley, a J.D. from Berkeley Law, an M.P.P. from UC Berkeley's Goldman School of Public Policy, and a B.A. degree in Philosophy from Columbia University.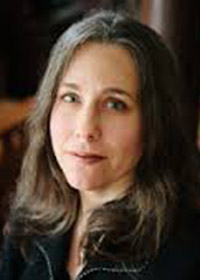 Jennifer Taub
Jennifer Taub is a professor of law at Vermont Law School where teaches business law courses, including Contracts, Corporations, Securities Regulation, and White Collar Crime. She is an expert in corporate governance and financial market regulation and has testified recently before the United States Senate Banking Committee and a United States House Financial Services Subcommittee concerning banking and financial reform related matters. Prior to joining academia, Taub was an associate general counsel with Fidelity Investments. She received her B.A. degree, cum laude, from Yale University, with distinction in the English major, and her J.D., cum laude, from Harvard Law School.
Taub's first book Other People's Houses: How Decades of Bailouts, Captive Regulators, and Toxic Bankers Made Home Mortgages a Thrilling Business was published in May 2014 by Yale University Press. She is also the co-author with the late Kathleen Brickey of Corporate and White Collar Crime: Cases and Materials, 6th edition (Wolters Kluwer, 2017). Taub has written extensively on the financial crisis. In addition to OPH, her publications include "The Sophisticated Investor and the Global Financial Crisis" in Corporate Governance Failures: The Role of Institutional Investors in the Global Financial Crisis (UPenn Press, 2011) and a case study on American International Group in Robert A. G. Monks and Nell Minow's fifth edition of Corporate Governance (Wiley, 2011). Additional related works include "What We Don't Talk About When We Talk About Banking," in the Handbook on the Political Economy of the Financial Crisis (Oxford, 2012), "The Subprime Specter Returns: High Finance and the Growth of High-Risk Consumer Debt," New Labor Forum (2015), and "Law and Economics: Contemporary Approaches," with Martha McCluskey and Frank Pasquale, Yale Law & Policy Review (2016).
Taub's corporate governance work often focuses on the role of institutional investors, including mutual funds. This includes "Able but Not Willing: The Failure of Mutual Fund Advisers to Advocate for Shareholders' Rights," published in the Journal of Corporation Law (2009), "Managers in the Middle: Seeing and Sanctioning Corporate Political Spending after Citizens United," published in the NYU Journal of Legislation and Public Policy (2012), and "Is Hobby Lobby a Tool for Limiting Corporate Constitutional Rights," Constitutional Commentary (2015).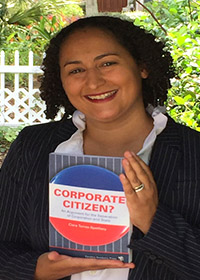 Ciara Torres-Spelliscy
Ciara Torres-Spelliscy is an associate professor of law, teaching courses in Election Law, Corporate Governance, Business Entities, and Constitutional Law. Prior to joining Stetson's faculty, Professor Torres-Spelliscy was counsel in the Democracy Program of the Brennan Center for Justice at NYU School of Law where she provided guidance on the issues of money in politics and the judiciary to state and federal lawmakers. She was an associate at Arnold & Porter LLP and a staffer for Senator Richard Durbin. Professor Torres-Spelliscy is a Brennan Center Fellow.

Professor Torres-Spelliscy has testified before Congress, and state and local legislative bodies as an expert on campaignfinance reform. She has also helped draft legislation and Supreme Court briefs. In 2014, Stetson University College of Law awarded Professor Torres-Spelliscy the Dickerson-Brown award for Excellence in Faculty Scholarship. In 2016 she spoke at the Federal Election Commission (FEC) at a forum on dark money and foreign money in U.S. elections. In 2017, she was elected to be chair of the AALS Section on Election Law for a term that starts in 2018.

She is the author of the book Corporate Citizen? An Argument for the Separation of Corporation and State (Carolina Academic Press, 2016). As well as publishing in law reviews, such as the NYU Law Review and the University of Pennsylvania Law Review, Professor Torres-Spelliscy has been published in the numerous reputable sources such as The New York Times, U.S. News and World Report, Forbes, The Atlantic, USA Today, The Hill, and CNN.com. She has also been quoted by the media in, for example, The Wall Street Journal, The Economist, The New York Times, and Time.
Questions?
For more information about the symposium, please email ope@law.stetson.edu.