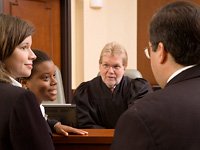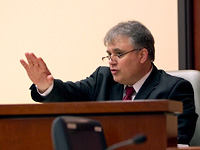 Online LL.M. in Advocacy - Admission
Please be sure to review the instructions and requirements for your application.
How to Apply
To apply, please submit an online application or a completed LL.M. in Advocacy application (PDF), a personal statement, and two letters of recommendation by July 1, 2014, and have all post-secondary institutions you've attended send an official copy of your transcripts directly to:
LL.M. in Advocacy
Center for Excellence in Advocacy
Stetson University College of Law
1401 61st Street South
Gulfport, FL 33707
Note: The application fee for 2013-2014 admission has been waived.