Success Stories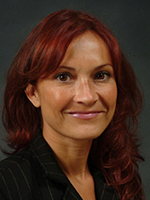 Completing the Executive M.B.A. program with a full-time career required dedication, hard work and discipline. If I had to start from the beginning, however, I would do it all over again! The benefits of the program substantially outweighed the sacrifices. The cohort style of the Executive M.B.A. was truly rewarding and worthwhile. In traveling together halfway around the world for our international trip, we became very close-knit, sharing our experiences and developing an invaluable network, both professionally and personally. Stetson University's Executive M.B.A. program is a stand-out for those considering an Executive M.B.A. that is fully accredited and academically rigorous.
Jennifer Small, '10
CEO/President, The Grove Counseling Center Inc.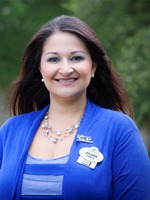 Stetson's Executive M.B.A. program provided me with the tools and confidence needed to be successful in both my personal and professional life. This program inspires its students to think strategically, be innovative and reach success through collaborative efforts.
Juliana Trujillo, '12
Market Area Manager, Partners Federal Credit Union.
Watch Juliana's testimonial here!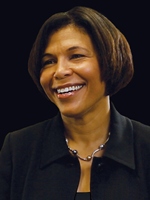 For anyone who is really interested in learning and developing leadership and relevance, this is the program. It will change your life.
Mayra Santiago, '14
Workforce Planning & Leadership Development Manager, Walt Disney Parks and Resorts.
Watch Mayra's testimonial here!
The Stetson University Executive M.B.A. program has a balanced curriculum that has enhanced my career. The blend of quantitative and qualitative coursework aligned with the challenges of today's business environment. The program is designed to meet the needs of a business professional and fostered a unique learning experience that exceeded my expectations.
Russell Lowe, '09
Regional Vice President, Acuity Brands.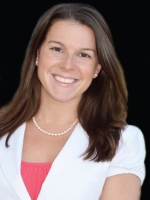 The Executive M.B.A. program has given me a lot more confidence. The day I got back to work from the Executive M.B.A. international trip, I found out that I had been promoted. I'm more confident at work, at school and in my personal life.
Lindsay Swantek, '13
Communication Specialist, Park Operations Line of Business, Walt Disney Parks and Resorts
Watch Lindsay's testimonial here!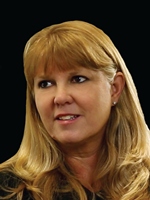 Stetson's Executive M.B.A. program has helped me develop a better understanding of who I am, how to manage my life and how I think about things, which has allowed me to connect with my leaders and partners at work effectively.
Judy Ashbrook, '14
Manager, Lodging Project & Planning, Walt Disney World Company.
Watch Judy's testimonial here!
Of all my life experiences, earning my M.B.A. from the Stetson Executive M.B.A. Program is one my proudest achievements. Not only did I become more in tune with the economic world around me, I also made lasting relationships, developed incredible time management skills, traveled to Europe, and drove my professional career to new heights - all within 19 months. I can't imagine a better M.B.A. experience exists anywhere.
Craig Feldman, '09
Project Manager, Operations Integration, Walt Disney World Company.
Watch Craig's testimonial here!