Tony Jenkins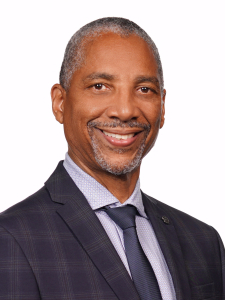 Market President, Central and Northwest Florida
Florida Blue
Lake Mary, Fla.
Tony Jenkins is Florida Blue's Market President for Central and Northwest Florida. In his appointed role as market president, Jenkins is instrumental in leading both of these regions in developing a business plan to increase and retain membership, enhance brand visibility and coordinate employee engagement.
He holds a bachelor of arts in hospitality management from Morris Brown College in Atlanta. Prior to BCBSF, Jenkins served as director of diversity for CSX Corporation, the largest rail network in the eastern United States. Before joining CSX, he spent 18 years with the Walt Disney World Company in various management roles.
Jenkins is active in the Orlando Community. He is the past Chair for United Arts of Central Florida and the chair for Florida Institute for Community Studies. He also currently serves on the boards of The Central Florida Partnership, Orlando Economic Development Commission and Florida Citrus Sports. Last year, He was recognized by the Orlando Business Journal as one of Central Florida's Top 10 Business Men to Watch. Jenkins was elected to Stetson's Board of Trustees in May 2012.