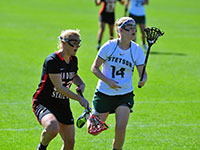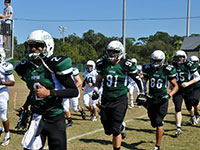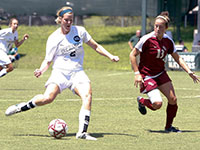 Athletics Enhancement Initiative
Get Ready for Hatter Football!
Stetson University has joined the Pioneer Football League, head coach Dr. Roger Hughes (press release) is actively recruiting and Hatter Football is scheduled to return in the fall of 2013.
The university will field its first women's lacrosse team as a member of the Atlantic Sun Conference and has named Nicole Moore to lead the new program (press release).
Hatter Nation, we need you to join "Team Stetson" and become a financial partner to help raise the $6.2 million needed to provide:
Facilities, playing fields and equipment are critical to moving this exciting initiative forward. Once started, studies show that the programs will more than pay for themselves.
Questions?
Email: development@stetson.edu or call 386-822-7455.
Naming Opportunities
Many exciting naming opportunities are available:
Special donor receptions with coaches and administration will allow lead gift donors the opportunity to hear the "inside story" on plans, timetables, recruitment updates and more.
Adding football and lacrosse to the university's athletic program will:
Build a more vibrant campus life
Enhance alumni engagement
Strengthen Stetson University's ability to attract and retain students
Help balance the male-female ratio on campus by adding 100 males
For each football player recruited additional students will be attracted to campus, a major step towards our goal of growing enrollment to 3,000 by 2016.
Be a game changer - make a gift now and join Team Stetson!
Your gift will be a lasting legacy!